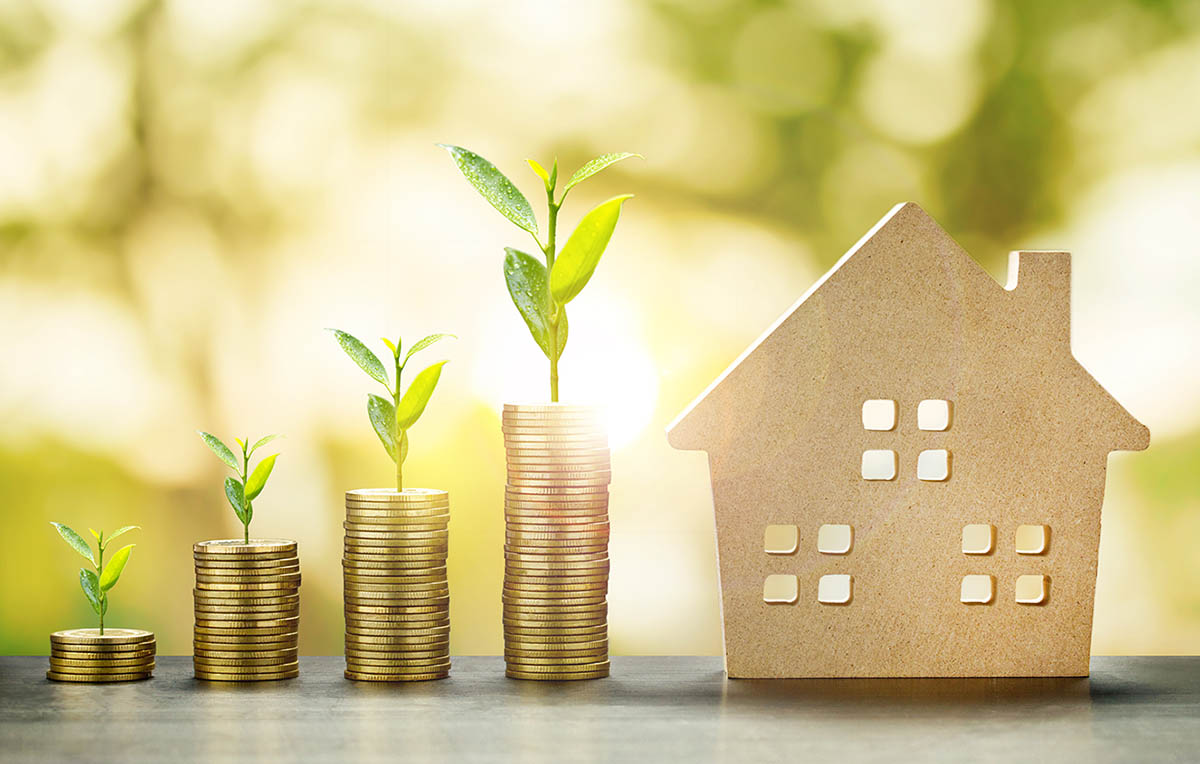 With the unsteadiness of the economy and the stock market that we have been experiencing over the past few years, it's reasonable to ask if you can use a self directed IRA to purchase rental real estate. This is actually a great question because most traditional IRA and 401(k) account holders are invested in the typical stocks and bonds, which rely on how the economy is doing, and this can certainly make for a risky investment strategy.
In contrast, a self directed IRA allows for alternative stable investment options that don't depend on the ups and downs of the economy. Because of this, it makes sense to look into investing in an asset such as real estate that's funded with a retirement account, which can, in turn, protect your wealth and grow your funds beyond what a standard IRA can.
With that being said, let's dive into the question at hand:
Can you use a self directed IRA to purchase rental real estate? Yes, a self directed IRA is actually designed to allow for the purchase of assets such as real estate. For this to happen, an investor obtains approval from a custodian who manages the SDIRA, unless an LLC structure is in place that gives the investor more control. Necessary steps are then taken to buy the property that will then sit within the self directed account. Real Estate can also be purchased through a full-service real estate company that can assist in setting up your SDIRA.
How Can You Use a Self Directed IRA to Invest in Rental Real Estate?
Now that you know you can use an SDIRA to invest in rental properties, how do you make it happen? Investors have been purchasing real estate with their retirement accounts for many years now. Because of this, the process has been streamlined, making it easy to own performing assets within your SDIRA.
We're going to cover two ways of buying real estate through your self directed IRA:
Purchasing real estate yourself working with an SDIRA custodian.
Using a full-service investment company that takes care of all the details for you.
Before we dive in, for those of you who have a traditional IRA that's invested in stocks, you should watch the video below to see why switching to a self directed IRA can ensure your retirement funds are safe and grow substantially.
Or, if you would rather have a one-on-one call with one of our SDIRA/real estate team members, they would be happy to discuss the advantages of moving to a self directed account. This will also allow you to ask any questions you may have. So, feel free to reach out to us at any time to book a complimentary call.
For more information, you can also read our article – Why Rental Real Estate is a Smart Investment Vehicle for Your Retirement Plan.
1. Purchasing Real Estate Yourself Through an SDIRA Custodian
As mentioned, one of the ways to buy rental real estate through a self directed account is by doing the work yourself while working with an SDIRA custodian. Here are some general steps you would take to make this happen.
First Step: Find a Rental Property that Will Yield a High ROI
You will want to locate a property that you're sure will have a high return on investment. When seeking out lucrative properties, you should consider a few things such as the crime rate in the area, the current rental market, how long the property has been on the market, what is the vacancy rate in the neighborhood, and how many solid businesses are in the surrounding location to help recession-proof your investment. You can learn more about this type of market by reading our article – Recession-Proof Your Investing: An Interview with Jarrett. In it, Clayton Morris speaks with Jarrett about what was done to recession-proof his real estate investment. The post goes on to discuss how he used a self directed IRA to make it all happen.
When seeking out the most profitable investments, we recommend looking into new construction properties, preferably duplexes. With a duplex, you get double the cash flow with one property. We go into other details on why this is a smart move in our latest article – Is Buying a Duplex a Good Investment in the Current Rental Real Estate Market?
Once you have located a property that meets your standards, it's then time to move on to the next step.
Second Step: Present the Property to Your SDIRA Custodian for Approval
Assuming your custodian has already converted your traditional IRA or 401(k) to a self directed account, you will now submit the potential property to them for approval. For those of you who may be new to the game, a custodian is a financial institution that watches over, handles record-keeping, and is responsible for the approval and execution of any investments that are purchased through a self directed IRA.
Once the asset is deemed eligible, you can move to the next step of pushing the deal through. However, it's recommended that before moving to the next step, you and your custodian discuss the rules of investing with a self directed IRA. Unless, of course, you have been around the block enough times to already know the rules of the game. You can also view our SDIRA Prohibited Transactions article for more insight into the topic.
Additionally, if you would like to have more control over the process, save thousands in taxes, and have a blanket of protection over your investment, you may want to set up an SDIRA LLC structure. Plus, when you purchase a property through a self directed IRA that's under an LLC, you will be able to skip the custodian approval process altogether.
We would be more than happy to provide you with a general understanding of the benefits of holding your property within an LLC. So, feel free to contact Morris Invest, and we can set up a call to go over some helpful information on this with you.
Third Step: You and Your Custodian Move Forward with Purchasing the Property
Now that your investment has been approved, you can make an offer in the name of the SDIRA. Just as you would do so when purchasing a personal home, appraisals and inspections will need to be taken care of. If everything moves forward in your favor, then closing documents will need to be in order. Your custodian will sign these documents on behalf of the SDIRA. The transaction is then funded, final documents are signed, and the deal is finalized.
If your self directed IRA does not have enough funds to cover a rental real estate purchase, you may be able to easily obtain the remaining money from Fund & Grow, a trusted company that many of our clients work with. Take a look at our main Fund & Grow page as well as our Fund & Grow Review for more information on how you can get unsecured business credit cards with 0% interest that you can easily use to purchase real estate.
2. Use a Full-Service Investment Company that Takes Care of All the Details for You
The other option for using a self directed IRA to buy a rental property is to use a full-service investment company such as Morris Invest. We'll take care of everything, every step of the way. From setting up a self directed IRA for you in minutes, if you do not have one, to providing you with a lucrative piece of real estate; we make it really simple for you to own a cash flowing property.
Here's a summary of what Morris Invest can do for those purchasing real estate through an SDIRA:
We pair you up with a trusted SDIRA custodian who can convert your traditional IRA or 401(k) to an SDIRA in minutes.
Assist in setting up an LLC for maximum protection and tax benefits. You can also reach out to Corporate Direct for more detailed assistance with LLCs, asset protection, and tax savings.
Morris Invest specializes in providing investors with new construction multi-family residential duplexes. There are huge tax-saving benefits when going with new construction properties. You can read more about how much money you can keep in your pocket by simply reading our post – New Construction Cost Segregation Studies Can Save You Thousands. Also, you might find our other article on the current new construction property boom interesting.
We provide you with the most lucrative properties in recession-proof locations such as Lubbock, TX. Take a moment to read through our detailed article on how Lubbock was recognized as a recession-proof city and has maintained a strong rental market throughout the pandemic.
Your rental property will be professionally taken care of by a seasoned property manager that we place for you.
We also place a fully vetted tenant in your rental property.
As you can see, everything is taken care of for you, from start to finish. If you feel you would like to move forward with using your self directed IRA to purchase a rental property, and would like our full-service real estate company to make it happen for you, then be sure to schedule a free call with Morris Invest. We can get you set up with a property that will provide you with a steady cash flow for years to come.
Helpful Resources for Successfully Investing in Rental Real Estate
If you want to fine-tune your real estate investment skills, we suggest diving into our resources and articles that can put you on the fast track to building wealth and growing your investment portfolio:
Power Resources:
Helpful Articles by Morris Invest:
You Can Use Your Self Directed IRA to Buy Profitable Real Estate Investments!
Using your SDIRA to purchase real estate is a wise move when it comes to securing your retirement funds. It keeps your money out of harm's way when the economy tanks, or when the stock market decides to take a dive. It provides you with more control of your performing asset, and enables you to own a cash flowing property that can set you on the path to financial freedom.
Please don't hesitate to reach out to us. We have years of experience within the rental real estate industry, as well as with using SDIRAs to fund property purchases. With that said, we're here for you if you would like to discuss your investing goals, inquire about switching to an SDIRA, would like us to help you purchase a property, or perhaps just need direction getting started with your dream of owning a cash flowing piece of real estate.
For more information on self directed IRAs and a few tips, grab a cup of coffee, and watch this video with Clayton Morris:
Ready To Build Passive Income Through Rental Real Estate?
Ready to talk about your goals? We're here to show you the tools and teach you the process to begin earning legacy wealth for you and your family.