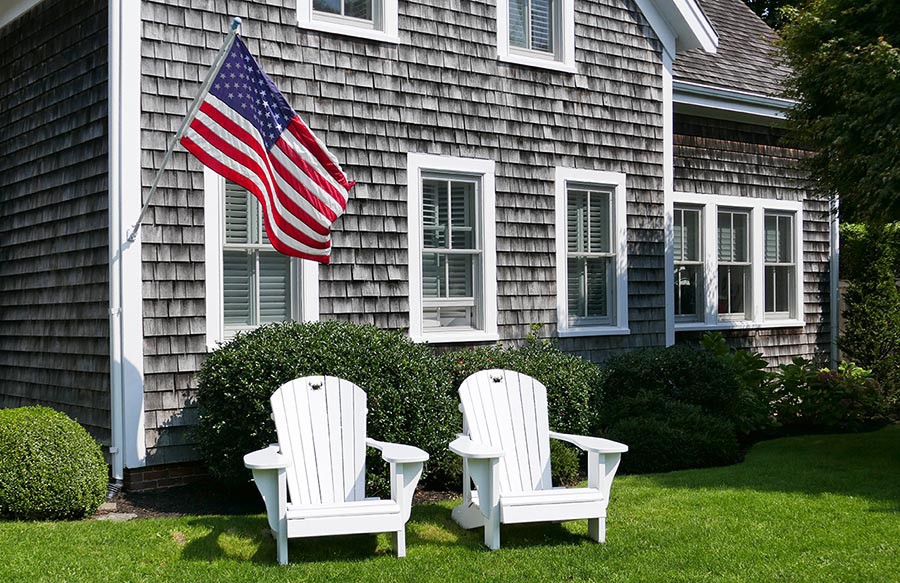 If you live in another country and you're determined to learn how to start buying U.S. real estate as a foreign investor in 2024, you're certainly on the right path. Many international investors stop in their tracks when the process presents roadblocks. However, if you dig a little deeper, you'll find you can actually buy American rental properties as a non-citizen without ever hitting any major obstacles. With that said, let's head straight into a summary of the question of the day:
What are the best strategies for buying U.S. real estate if you're a foreign investor? First, avoid traditional bank loans; use non-recourse financing instead – this allows the approval to be based solely on the property rather than the overseas investor. Second, work with a full-service real estate company located in the U.S. that has experience with international investors capable of taking care of all necessary steps on behalf of the buyer.
Ok, now it's time to dive in so you can learn how to invest in a rental property abroad and take advantage of the thriving U.S. housing market. We'll start with the main benefits so you can see just how lucrative these American investments really are.
Benefits of Buying U.S. Real Estate When You Live in Another Country?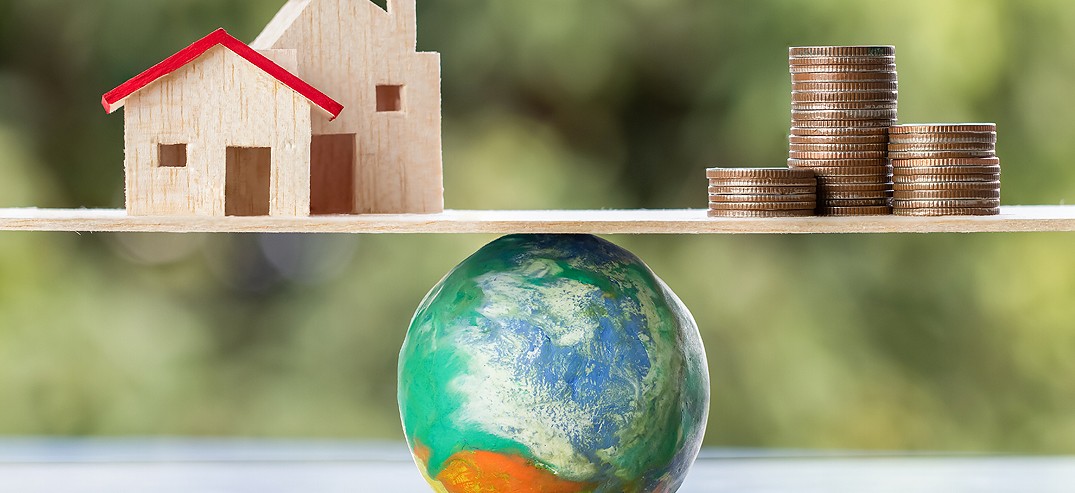 The United States has one of the best real estate markets in the world, causing investors from all over the globe to seek out opportunities to place their money into properties that sit on U.S. soil. With that said, here are a few reasons why an international investor would want to buy U.S. rental properties in the first place.
The currency exchange can be in the foreign investor's favor. When an investor earns U.S. capital, it commonly ends up being a larger return when converted to their own country's currency.
The United States provides a stable, high return real estate investment market.
America can offer many favorable cities to choose from, with lower cost housing markets than most international locations.
The U.S. tax system rewards investors with incredible tax benefits. This includes deductions and depreciation that can, in some cases, leave the international investor owing zero to the government.
Demand for rentals is through the roof in the U.S., and you can read up on this by heading over to our latest article – New Construction Build-to-Rent Properties are a Good Investment with a Skyrocketing Demand.
As an international investor, you may not be familiar with the U.S. tax system. Because of this, it would be wise to seek the advice of a tax specialist to greatly lower your tax burden. We utilize Tom Wheelwright of WealthAblity. He handles all our personal taxes and is the personal tax advisor to some of the most successful real estate investors in the world. You can also learn more about saving on your taxes by simply reading our post on the top three tax benefits of real estate investing.
What Can Make it Difficult for Oversees Investors to Buy U.S. Properties?
It goes without saying that it can be especially difficult, confusing, and intimidating for foreign investors who are new to buying real estate outside of their country. It doesn't have to be difficult, though. By learning more about investing in U.S. properties as a foreigner and using the best strategies, you can successfully own an American rental property while living abroad. Let's go over a few items that can make purchasing U.S. real estate a challenge for some, depending upon what path they take:
1. Dealing with Financial Banking Issues as a Foreign Investor
By far, the most difficult aspect for foreign real estate investors when buying U.S. properties is trying to obtain a loan from the bank. Why is this the case? Because there can be a lot of red tape for international property investors to cut through to make the deal happen, and this can lead to some non-resident investors paying cash to skip the headaches. But paying with cash would be the worst thing a property investor could do because it will lock their funds up into one piece of real estate, not leaving anything left to invest in additional properties.
Utilizing the bank's money is a more beneficial way to buy rental real estate in the United States, as well as build your international portfolio. Although obtaining funding for your U.S. property purchase can be challenging with traditional loans, there's certainly an easier and more efficient option; it's called non-recourse financing, and we'll be discussing this in detail.
2. Trying to Make a United States Real Estate Deal Happen from Across the World
There are many moving parts to a U.S. real estate deal, and not being physically present in the country can present a host of issues. For instance, not having the ability to judge for yourself if the property is 100 percent acceptable, as well as not knowing who to contact to form a team of professionals to assist with the process. The bottom line is that when trying to make a deal happen from the other side of the globe, international investors have to be on top of their game to successfully pull it all off, and some may not be capable of doing this. But the truth is, there are real estate investment companies out there that can take care of everything for the investor, making it a done deal and an easy one at that, and we'll cover this in the next section.
The Best Strategies for Buying U.S. Real Estate if You're a Foreign Investor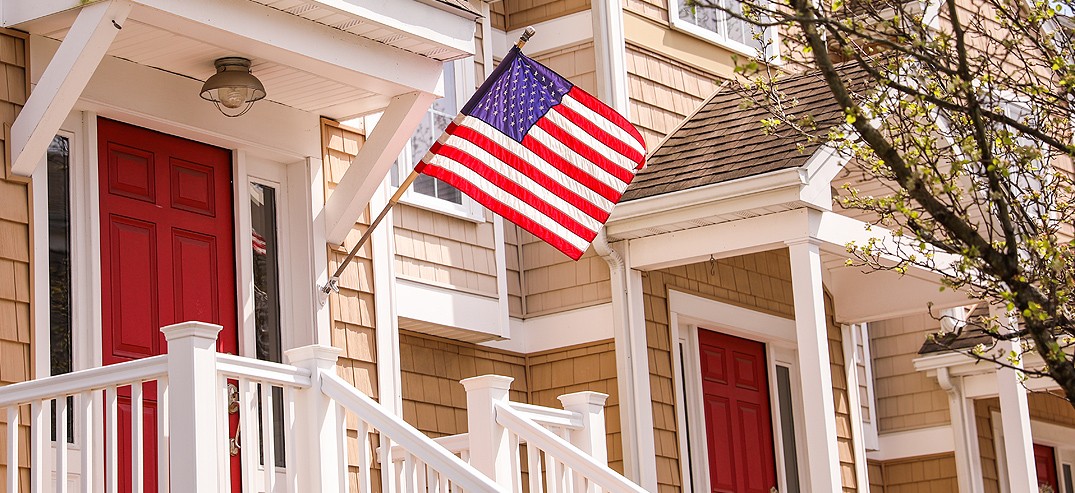 When it comes to learning how to buy U.S. real estate as a foreigner, we'll cover a few points that play a big part in making an international property transaction actually easy, as well as straightforward. Let's find out what they are so you can start purchasing U.S. properties from another country, and look forward to building your global real estate portfolio.
1. Use Non-Recourse Financing to Easily Invest in U.S. Rental Properties
As mentioned, trying to secure a traditional bank loan to fund your U.S. property purchase can involve a lot of red tape that can make the process either unbearable or not happen at all. There is a secret out there that seasoned international buyers know about that we would like to share. It's called non-recourse financing, and you're going to think it's so great that it can't be true. First, let's go over, in detail, what traditional financing is so you can compare it to non-recourse financing:
What is Traditional Financing (recourse loans)?
A recourse loan, or what most refer to as a traditional loan, seems to be the most common type of property financing used. The fact that investors go down this path more commonly could be due to a lack of knowledge of alternative financing strategies, as well as the fact that many banks don't offer alternative options. A traditional loan is in the borrower's name and typically secured by collateral. Let's take a look at a few more details, along with why traditional recourse loans are not the best choice for international investors:
You could be at risk of the lender coming after your personal assets when utilizing a recourse loan
If the loan borrower defaults on their payment, the loan provider has the right to take the asset they borrowed against, and then sell it to recoup their losses. If the sale does not produce the full amount owed, the lender has the right to go after the borrower's personal assets, as well as garnish their wages, to make up for the difference.
Foreign investors are subjected to more documentation, roadblocks and red tape when trying to get approved
Traditional loan providers take into account the investor's income, spending habits, credit scores, and more. Therefore, international borrowers will be required to provide a lot more documentation to pass the lender's tight approval process. It can be a challenge due to the fact that foreign investors typically don't have the usual documentation that a citizen of the United States readily has at their fingertips, such as American tax returns and a U.S. credit history.
It's pretty simple to verify the identity of a U.S. citizen, but a lot needs to be done to verify the identity of someone who lives on the other side of the world. Because of all the additional verifications and documentation, the loan can take much longer to get approved.
What is a Non-Recourse Loan?
A non-recourse loan is a whole different ball game. It makes obtaining a property loan simple, with a greater chance of being approved. Plus, there's no risk of the lender taking your personal assets, and this holds true even if you were to default on your loan payments.
How it works is that the bank is not looking at your personal credit history or verifying your income like a traditional lender would. They're only looking at the property you're trying to finance. Why is this the case? Because if you were to default on the loan, the property is the only asset they can take. Your personal assets, wages, and so on, can't be touched by the lender.
The lender would be basing the loan approval on the following type of criteria:
Was the property built well?
Is the property in an area that's appreciating?
Does the area have a high demand for renters?
Is there a cash-flowing tenant already in place?
Does the property currently have a reputable property management company in place?
As you can see, their focus is on the property, not you. In fact, the loan is not even in your name. Instead, it's tied to the property. Because of this, you wouldn't have to deal with all the hassles that would be thrown your way from traditional bank lenders.
Here's a summary of what you will NOT have to deal with using a non-recourse loan:
No U.S. credit check.
Won't need to supply a social security number.
No need to set up a personal domestic bank account.
Foreign investors won't have to verify your income.
What are some typical terms of non-recourse financing:
Non-recourse loans typically have a slightly higher interest rate than a traditional loan, but the benefits far outweigh this.
Common recourse loan types are 30-year amortized loans, as well as 10-year balloon notes.
This type of loan is not available for foreign investors who want to buy a U.S. home to live in because it's designed for rental property purchases.
International real estate investors would be wise to choose a non-recourse loan over a traditional one. It's worth mentioning, though, that there are not a lot of lenders who offer this type of loan. They're out there, but you would have to do your research. It would be worth the time spent since non-recourse loans are what make buying U.S. real estate happen. Additionally, if you work with a full-service real estate company such as Morris Invest, you'll find that many properties will have non-recourse financing built into the deal.
Here's a great overview of using non-recourse financing as a foreign investor that you'll want to dive into:
2. Utilize a Full-Service Real Estate Investing Company that Works with International Property Buyers
The best strategy for buying U.S. real estate as a non-citizen is to utilize a full-service real estate company that works with foreign investors. Better yet, one that has non-recourse financing built right into their properties. This provides the best of both worlds. One such company is Morris Invest. We've worked with many investors from across the globe, making their U.S. property purchases a reality. Let's find out more:
How Can Morris Invest Make it Easy for International Investors to Own an Income-Generating Performing Asset?
Since Morris Invest is a full-service real estate investment company, our team is capable of taking care of all the details, big and small. This means that it won't be a confusing, stressful situation, but instead, an easy, streamlined, professional transaction.
The opposite situation would be the international investor trying to chase down individual real estate professionals to attempt to make the purchase happen. This can be difficult, and sometimes impossible when doing so from another country. It's much easier to just contact one company and let them do everything for you. A U.S. full-service real estate company can set you up with a cash-flowing rental property, no matter where you're located.
Take a look at a few things that Morris Invest can do for international property Investors:
Non-recourse financing is already built into the deal.
We research the market to ensure your property is in an area that can provide a maximum cash flow, properties that were built in recession-proof locations – see our writeup for a real-life example: Lubbock Recognized as Recession-Proof City and Maintained a Strong Rental Market Throughout Pandemic.
Our team takes care of all the confusing paperwork for you.
Investors are advised on incorporating to lower their overall tax burden and avoid liabilities – use Corporate Direct and recommend them to all our clients.
Our properties include single-family housing and multi-family duplexes.
We offer new construction properties, that in most cases, provide a full cost segregation study that's built into the deal. This can save the international investor thousands of dollars in taxes.
Morris Invest assigns a reputable property management company that will take care of all the property and tenant needs, so you don't have to.
We also place quality tenants so the property is cash flowing from the very start.
The team advises on the most reliable way to transfer money abroad using TransferWise.
This strategy for making it easy for international investors who are looking into buying U.S. real estate is a surefire way to remove the confusion and headaches, avoid costly mistakes, speed up the process, and build up a great global portfolio.
Additional Resources for International Investors
We recommend that, as a foreign investor, you increase your knowledge base by checking out the following pages on various real estate topics.
Become Financially Independent with these Proven Foreign Investor Strategies for Buying Real Estate in America!
You can jump on the path to building great wealth simply by utilizing a full-service real estate company that builds non-recourse financing right into their properties. With the financing issues out of the way, and a reliable investment company taking care of every detail, there's really nothing stopping you from moving forward with buying U.S. real estate! Book a quick call with a Morris Invest team member to get the ball rolling so you can buy a rental property in the United States. You'll also want to download our free Freedom Number Cheat Sheet that can help you figure out how many rental properties you would need to become financially independent.
This article discussed the main strategies for buying real estate from abroad, but you'll want to watch this video below to fill in the gaps and ensure everything comes together properly. For instance, you may need an EIN, and possibly an LLC, and so on.
Ready To Build Passive Income Through Rental Real Estate?
Ready to talk about your goals? We're here to show you the tools and teach you the process to begin earning legacy wealth for you and your family.