Morris Invest & SDIRA Wealth
A Full-Service Real Estate Investment Team
Dedicated to Helping You Build Financial Independence
Clayton Morris has a vast background in real estate investing and finance. As founder and president of Morris Invest, Clayton is dedicated to helping investors earn passive income through real estate opportunities, and guiding them to financial independence. A veteran financial news personality, Clayton co-hosts Morning Invest with his wife, Natali, and hosts the Investing in Real Estate podcast. He built his Financial Freedom Academy with the desire to assist others in reaching financial freedom by learning how to produce passive income.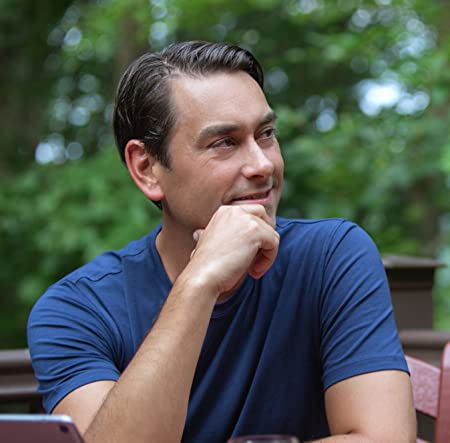 As a collaborative team, we excel at providing a customized approach to financial security through education and outstanding rental real estate investment programs. We assist our clients in achieving their financial goals and help them build retirement wealth the right way. Our long-standing partnership with SDIRA Wealth provides a solid foundation that our clients can always rely on.
Welcome to our descriptive overview that details our working relationship with SDIRA Wealth. It covers why we initially partnered with them, as well as provides a summary of our distinguished co-created programs. Most importantly, the information below will enable you to gain insight into how, as an exceptional team, we can help you reach your investing goals, as well as achieve financial intelligence.
Who is SDIRA Wealth?
SDIRA Wealth specializes in utilizing rental real estate and finance to create custom goal-driven investment plans that can shape a client's retirement future. Although investments made through a self-directed IRA have been a long-time specialty of theirs, they also deal in a wide range of real estate investment strategies that accelerate and increase returns for investors.
SDIRA Wealth has been in business for over 20 years, helping clients thrive and reach their full potential. They are a long-time, trusted partner of Morris Invest that brings an immeasurable amount of experience, resources, value, and success to the table.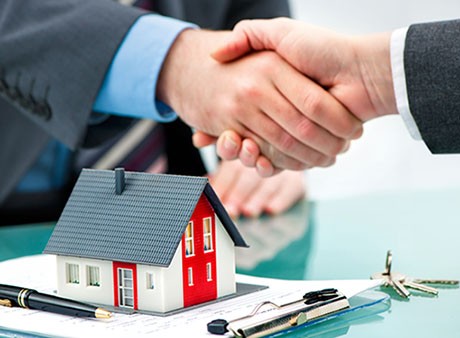 Why Did We Join Forces with SDIRA Wealth?
Morris Invest was created with the intention of providing turnkey rental properties to investors, along with a special focus on sharing with others what we have learned about becoming financially free through real estate investments. Our main interest was to educate, guide, and help set others on a path to building great wealth for themselves, their families, as well as make it possible for them to build a retirement nest egg they can feel good about.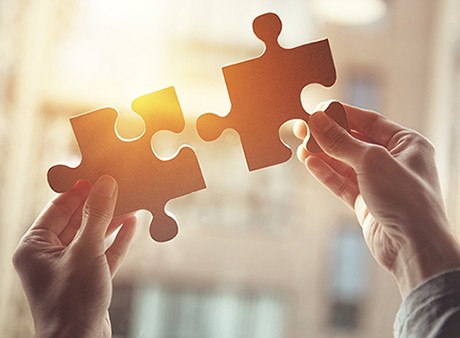 We Reached Our Goal but a Piece of the Puzzle was Missing
We reached the point where our goal was realized; we were providing lucrative rental properties, educating, and helping investors, from start to finish, create the cash flow needed to live the life they have always dreamed about. However, because there are many moving parts to the process of investing in real estate, and we were managing it all, we realized that we were not able to fully focus on the educational aspect of the process the way we wanted to – providing financial intelligence is what we truly love doing.
At this point, it made sense to us that we would benefit from teaming up with another turnkey real estate investment company that shared our vision and was capable of successfully assisting with the real estate products and customer service side of the process.
Partnering with SDIRA Wealth was the Solution
Not too long after deciding we needed to change our structure a bit, we met the amazing team at SDIRA Wealth. We found that they were the piece of the puzzle that was missing, the piece that brought Morris Invest to its full potential, able to provide a robust education model together with essential real estate products and exceptional customer service – everything an investor would need to reach financial intelligence and independence.
What Made SDIRA Wealth the Right Choice?
We knew right away that a strategic alliance with SDIRA Wealth would not only greatly benefit Morris Invest, but also enhance our client's experience.
Why? Because this real estate investment company stood out from the rest – from their impeccable SDIRA Wealth company reviews, their long list of hand-picked qualified specialists that they have worked with for years, to their impressive industry experience.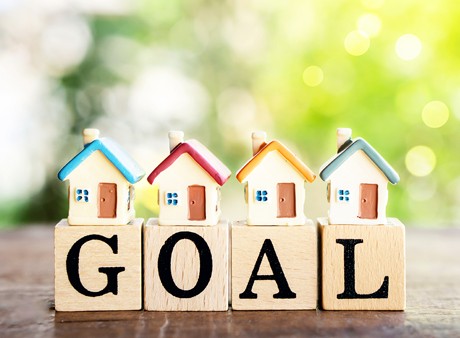 Here are just a few other reasons why Morris Invest partnered with SDIRA Wealth:
They share the same high standards, values, and integrity that Morris Invest was built on.
With over 20 years of industry experience, along with $1 billion in residential rental real estate transactions in 40 cities nationwide, it made them a trusted and reliable partner.
SDIRA Wealth has an impressive track record working with successful high-net-worth real estate clients, and this revealed their high standards.
They possess long-standing quality relationships pertaining to every step of the real estate investing process – contractors, attorneys, banks, market researchers, retirement custodians, property managers, and more. Bringing these relationships to the Morris Invest table proved to be invaluable.
SDIRA Wealth is comprised of team members who are passionate about empowering their clients and helping them restore control over their finances, and their life.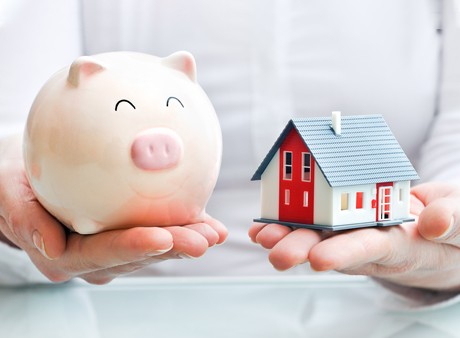 Highly Experienced Utilizing an SDIRA to Invest in Real Estate
In addition to the details above that made SDIRA Wealth the ideal real estate investment partner, we were also attracted to the fact that they began their venture focusing on building wealth utilizing a self-directed individual retirement account, and eventually evolved into servicing all realms of real estate investing, with a customized approach. Morris Invest works with clients on a regular basis that desire to invest in rental properties using their SDIRA. This, among other things, sealed the deal for us.
We Found Positive Reviews Instead of SDIRA Wealth Complaints
Although we realize no company is perfect, we also wanted to make our decision to team up with them based on the experiences of their previous clients. So, we searched for SDIRA Wealth complaints, but instead found many positive reviews that are reflective of their focus on client experience – from answering questions, addressing concerns, and taking care of all the details of a rental property deal; they were certainly on top of things.
They also place a special focus on mitigating client risk, as well as helping clients prepare for vacancies. This type of care and preparation makes for a positive experience for the client. It's an important component that contributed to our decision to work with them because it paired up with the fact that we consider our client's satisfaction and success to be our #1 priority.
Two Investment Companies that are Stronger Together
It was obvious that SDIRA Wealth had a proven streamlined process for helping clients invest in real estate, and this was exactly what we needed. They could clearly handle the investment process and customer support, opening up time for Morris Invest to move ahead full force with teaching financial freedom through financial intelligence. The end result is an enhanced full-service real estate investing experience that includes successful programs and high-level education that we can proudly offer to our clients.
How Can Morris Invest and SDIRA Wealth Help You invest?
Through a number of carefully co-created programs, Morris Invest and SDIRA Wealth bring to you an incredible real estate investing and educational opportunity. We know each investor has their own set of goals, and for this reason, we ensure that each program is customizable to meet your specific needs. Our team will provide you with a full-service, turnkey real estate experience that will enable you to build your investment portfolio, as well as secure a large nest egg for your retirement years.
We Help You Invest Through the Following Real Estate Programs
We work with you to pinpoint which programs would be right for your situation, and how we can customize them even more to fit your needs. Our carefully created programs are known throughout the real estate investing industry and will help you achieve your financial and investing goals. Below you will find a summary of each program:
1. Freedom Number Program
We recommend all new clients take part in the Freedom Number Program. It's a stepping stone to our other programs and provides invaluable financial lessons that any investor, at any level, can greatly benefit from.
The program will help you establish purpose-driven goals, identify the life you would like to be living, and determine your Freedom Number that will make it clear what direction you should take moving forward. It will place you on the path to financial freedom through rental real estate investments.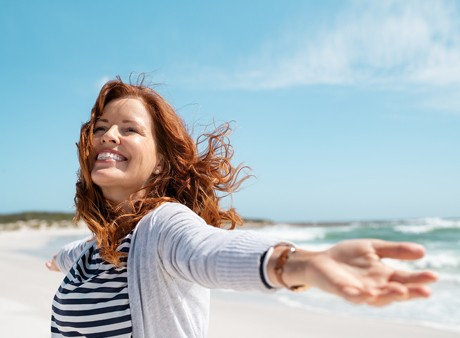 Program Summary:
This is our starter program that sets the path for all our real estate investing programs.
Excellent for first-time or seasoned investors, those who are adding a property to their portfolio, want to learn how to increase their ROI, or would like ongoing professional support.
The program will help you determine your freedom number (the first step in reaching financial independence).
Learn how to successfully identify limiting beliefs about money, as well as pinpoint patterns that keep you from growing.
Find out how you can build passive income through rental real estate and take control of your finances in the process.
If not already enrolled, you will learn about the Financial Freedom Academy, a related program that will help you break free with a proven system for building wealth.
2. 1031 Exchange Program
Morris Invest and SDIRA Wealth created this specific program for those seasoned investors looking to exchange lower-performing real estate for properties with higher returns.
As you may be aware, when you sell a piece of real estate, the IRS states that you are required to pay taxes on the profit of the sale. However, the 1031 Exchange Tax Deferral Program makes it possible for you to avoid paying those capital gains taxes if you reinvest the profit into another property during a specified timeframe. If done correctly, it can save you thousands. This is why being educated, guided, or having it done for you through our 1031 Exchange Program is essential.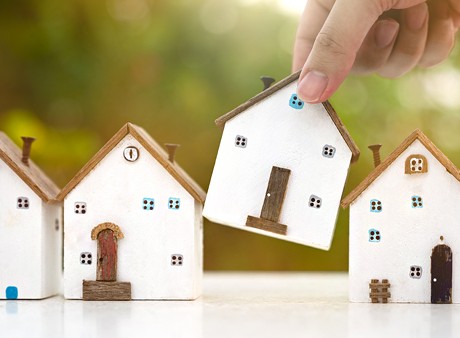 Program Summary:
Made for investors who want to avoid paying capital gains taxes, or would like to move from commercial to residential rental properties, as well as those who want to exchange an underperforming piece of real estate for one that produces a better return on investment.
This program will help investors learn the ins and outs of avoiding capital gains taxes.
Ensures an exchange that includes a lucrative investment property that's in the top growth market.
Allows investors to easily exchange a piece of property for turnkey real estate where every detail is taken care of by our team.
3. Self-Directed IRA Program
This program will set you on the fast track to building wealth and securing a retirement fund that you can actually live off of once you reach your golden years. Traditionally, a retirement account is based on the volatile stock market, which puts your life's savings at risk, and can grow at a slow pace.
A wiser and more lucrative path for building your nest egg is to invest in turnkey real estate within a self-directed IRA. This program will not only teach you how investing with an SDIRA works but will also get you set up with a cash flowing rental property utilizing your SDIRA.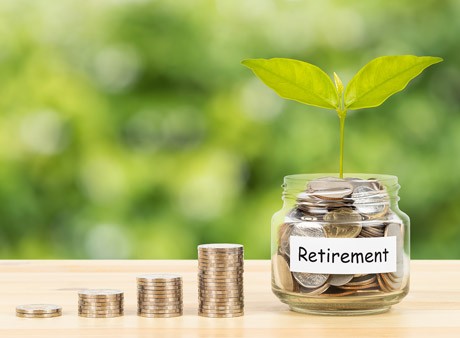 Program Summary:
Ideal for investors who want control over their investment decisions to ensure their retirement funds are safe from inflation, the unpredictable ups and downs of the stock market, as well as shielded from economic downturns.
This program is also excellent for those who would like to accelerate their rate of return and prefer ongoing support from a team of industry experts.
We convert your current retirement account to an SDIRA. This includes converting from a traditional IRA, Sep IRA, 401(k)/ Solo 401(k), Eligible Deferred Compensation Plans, Qualified Annuities, Profit-Sharing Plans, and Keoghs.
Our team provides you with everything necessary for utilizing a self-directed individual retirement account to invest in an income-producing rental property.
4. Portfolio Program
Morris Invest and SDIRA Wealth co-created the Portfolio Program to assist serious investors that have the capability of investing $300K or more. This provides the opportunity to move forward with building a large-scale rental real estate portfolio.
This is an incredible program to take part in because growing your rental portfolio will have a positive impact on your long-term wealth, your equity, as well as provide increased leverage.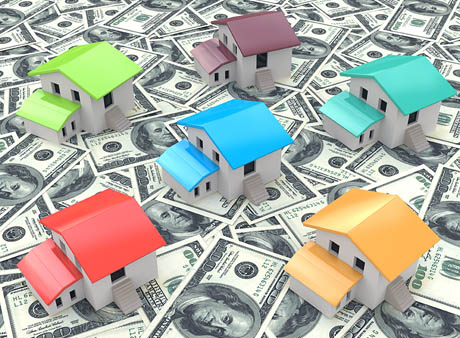 Program Summary:
Best for investors looking to quickly and significantly scale their real estate portfolio with the assistance of experienced industry professionals.
The program enables investors to take advantage of pre-approved portfolio lending financing.
Those participating are able to acquire buy and hold real estate that cash flows from day one.
When approved new construction properties are utilized, the program provides significant tax savings through write-offs obtained with an included cost segregation analysis.
The Portfolio Program includes ongoing support.
5. Cost Segregation Program
Those who participate in the Cost Segregation Program can expect to save thousands of dollars in tax write-offs, as much as 40% cash-on-cash returns in the first year. A cost segregation is a powerful tool that allows certain components to be depreciated over a much shorter tax life, as compared to a depreciation that spans over the entire life of the property.
This type of analysis is often extremely detailed, requiring an experienced professional to perform the study. However, our program will take care of every detail for you, allowing you to lower your tax burden, all while learning how a cost segregation study works.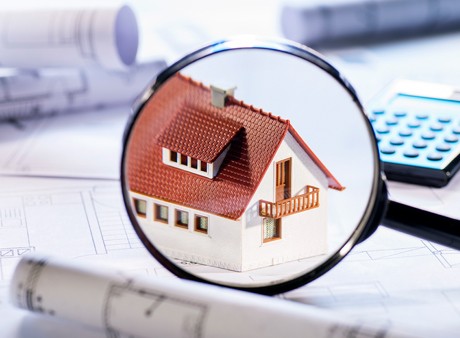 Program Summary:
Created for investors who desire to save a significant amount of money on their taxes through write-offs, or those who are looking for a way to offset capital gains taxes, as well as investors interested in increasing their ROI.
Our Cost Segregation Program will enable investors to take advantage of the money-saving power of accelerated depreciation.
Because the program helps investors lower their tax burden, they are able to use the extra funds to acquire additional performing assets, and in turn, grow their portfolio and build equity in the process.
Morris Invest and SDIRA Wealth have a team of cost segregation experts that have a proven record for achieving the highest tax breaks on rental real estate.
6. Non-Recourse and/or International Program
This program is based on non-recourse financing, a smart option that allows real estate investors in the U.S. or abroad to purchase property even when certain financing roadblocks are present that typically put a halt to moving forward on a deal.
The Morris Invest and SDIRA Wealth Non-Recourse Program can open the door for investors by utilizing non-recourse lenders who approve a loan based on the property and its potential, not the investor themselves, or their credit history.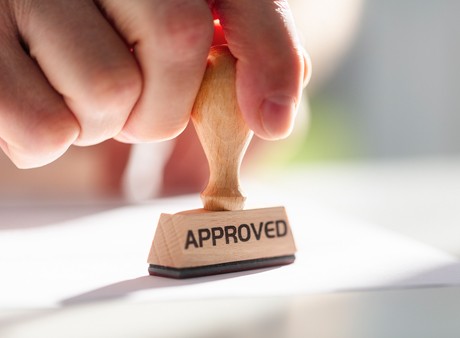 Program Summary:
Perfect for individuals with a poor credit history, as well as those looking for a way to reach their Freedom Number as quickly as possible.
The Non-Recourse Program will put investors in a position of gaining approval from our lenders, even when they have been recently denied for a recourse loan.
A great program for foreign investors wishing to buy rental real estate in America.
As a foreign investor, the program can assist in creating an international LLC where the property will be held.
We take care of all the details for those wishing to purchase property within an SDIRA while also using non-recourse financing.
7. Partnership Program
Real estate investors who wish to invest in rental real estate with others will greatly benefit from the Partnership Program. Additionally, those who take part in this popular program will be presented with an outstanding opportunity to purchase financially out of reach buy and hold turnkey properties, have the ability to bulk up their portfolio, as well as their knowledge base.
Please note that it's required that investors enroll in the Financial Freedom Academy to be accepted into the Partnership Program.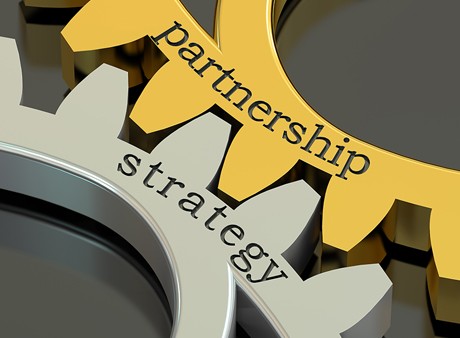 Program Summary:
The Partnership Program is designed for anyone who would like to purchase rental properties with other investors, friends, or family members, with the goal of investing in a piece of real estate with the same ROI but with less money down.
An ideal program for those who wish to grow their portfolio but don't have the needed funds to move forward.
We encourage investors who are just starting out to consider the Partnership Program – it will provide the ability to easily purchase a rental property for the first time. It also enables seasoned investors to gain an advantage by pooling funds with like-minded individuals.
As you can see, together, Morris Invest and SDIRA Wealth offer a variety of programs that can give you a well-rounded real estate investment experience and education that will push you beyond the status quo – which is our goal for you.
Summary of Team Capabilities – Encompassing All Our Programs and More
As a large team that has worked together for many years, we have the means to assist investors in reaching their real estate investment goals – from the educational aspect to the market research, we are capable of doing it all.
Below you will find a summary of what we proudly offer investors seeking to work with the Morris Invest/SDIRA Wealth team:
Possess the capabilities that allow us to offer a full-service, done-for-you, from start to finish, real estate investment experience with a customized approach.
We maintain a high standard at all times to ensure there are no Morris Invest or SDIRA Wealth complaints.
Able to provide a well-rounded educational experience on all aspects of investing in real estate, as well as financial intelligence.
Specialize in buy and hold, single, and multi-family investment homes – fully renovated and new construction.
A cost segregation study is available on pre-selected approved properties, and the analysis is completed and provided to the appropriate client working in our Cost Segregation Program. This can save investors thousands of dollars in taxes through accelerated depreciation.
We present the option of an LLC set up, or other entity, that will give you checkbook control, lower your tax burden, as well as ensure liability protection on your rental properties.
Consult with investors on the various funding/financing strategies that would be best for their situation – non-recourse financing, international financing, portfolio financing, investing through an SDIRA, utilizing a HELOC, and more.
Guide investors from start to finish with the process of a 1031 Exchange.
For those who currently don't have a self-directed IRA, we match investors up with one of our trusted SDIRA custodians who can switch your traditional IRA, or 401(k), or similar, to an SDIRA within 15 minutes.
Morris Invest and SDIRA Wealth perform the necessary market research to provide our clients with turnkey properties that are located in rental markets that ensure maximum cash flow.
On an existing property, our team takes care of all the renovations to quickly make it rent-ready.
Each rental is matched up with an experienced property management team that will take care of everything – fully vet and place a tenant for the investor, ensure rent is collected, take maintenance calls, keep the property in good condition, and the like.
After everything is completed, we keep the lines of communication open and continue to support our clients to make sure everything is going as planned and to assist them in growing their portfolio.

SDIRA Wealth & Morris Invest Frequently Asked Questions
Because we have been working in the rental real estate industry together for many years, plenty of great questions have come our way regarding our partnership, as well as what we specialize in. From questions such as "Are there any SDIRA Wealth complaints?" to "What can I invest in with my self-directed IRA?", we are equipped to answer them all. With that in mind, we would like to share a few of our most popular inquiries to provide you with some essential information:
1. How are SDIRA Wealth and Morris Invest Related?
We are two separate companies that come together as one to produce amazing financial and educational results for our clients through our co-created real estate investment programs. Additionally, we are Intertwined by a long-standing partnership, and together we are capable of providing a full-service experience that's personalized to meet an investor's needs.
Morris Invest and SDIRA Wealth are also related by the fact that both teams possess extensive real estate investment experience, vast knowledge and an interest in purchasing property within a self-directed IRA, as well as a strong desire to help investors gain financial intelligence and independence. Lastly, we are connected by our pool of resources that enable investors to quickly grow their portfolios, successfully reach their goals, and create substantial retirement wealth.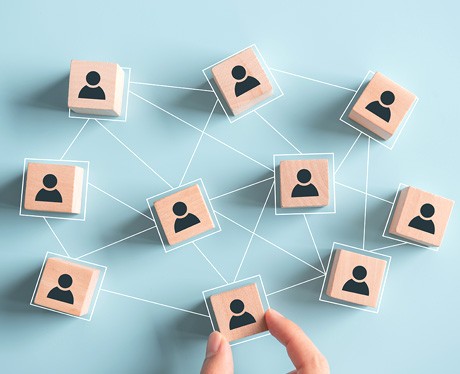 2. Where Can I Find Morris Invest and SDIRA Wealth Reviews and Testimonials?
We take pride in the fact that we take care of our clients every step of the way – helping them reach their investing, financial, as well as life goals. Because of this, we love sharing our positive reviews and testimonials from those who have gone through our real estate investing programs or have worked with us in one form or another. You can find multiple Morris Invest and SDIRA Wealth company reviews on the following pages:
3. Where are the Rental Properties Located?
Our team focuses on landlord-friendly states that have the highest job growth, as well as the lowest vacancy rates. The markets we choose are analyzed for at least 12 months before the beginning of our lengthy development process. Additionally, we operate in 14 states and over 40 cities.
4. Can I Visit the Property?
Yes, you can certainly visit the property, but it's not required. Our clients come to us because they want a passive investment where every detail is taken care of for them. Because of this, our team sets up everything for the investor, which allows them to invest in rental properties that are out of state or even out of the country.
5. Can I See a List of Properties that Morris Invest/SDIRA Wealth Have Available?
As a team, our goal is to create the best experience possible for our clients. Over the past two decades, we have built incredible relationships with our clients, and this has allowed us to understand their needs and how we can best serve them. Once we realize where we can add value for a particular client, and what solution will make the greatest impact for them, we then move forward with customizing a rental real estate portfolio that will meet their needs; this is when we showcase the available properties.
6. What Will All of This Cost Me?
A great benefit of working with the Morris Invest/SDIRA Wealth team is that we are able to produce in high volume, and this allows us to negate extra fees for our clients. Additionally, we are an educational company and believe in financial intelligence. With that in mind, all we ask our clients in return is to take some time to educate themselves on the strategies we offer to gain a better understanding of the value and benefits we can provide.
SDIRA stands for a self-directed individual retirement account and is an ideal alternative to a traditional IRA. Unlike the standard IRA, an SDIRA allows for more control over investment decisions. For instance, when utilizing a traditional IRA, investments are restricted to stocks, mutual funds, bonds, and the like – which subjects an investor's life savings to the volatile stock market.
In contrast, an SDIRA allows for a wider range of investment opportunities that are not affected by the ups and downs of the economy and can grow retirement funds much quicker. A few examples of what can be invested within an SDIRA would be rental real estate, cryptocurrency, oil, and much more. In sum, an SDIRA puts the investor in the driver's seat to building great wealth based on what they feel is best according to their interests and goals.
8. How Do You Make Money in Your SDIRA?
Money is made within a self-directed IRA by funds that are generated from the investment vehicle you have chosen, as well as from earned interest. For example, if you hold rental real estate within your SDIRA, the rent checks that are paid by your tenants each month are placed within the self-directed individual retirement account. This, along with the interest that can be earned, as well as the fact that the funds grow tax-deferred, can build great wealth within your SDIRA.
This sounds like a perfect way to invest, but how do you make it happen? You can easily begin the process of making money within your SDIRA by working with a full-service real estate company. Morris Invest and SDIRA Wealth can take care of every detail for you from start to finish, with the end result of owning an income-producing rental property that funds your retirement account – our Self-Directed IRA Program is designed for this purpose.
9. Can I Use an SDIRA to Purchase Investment Education?
Any type of IRA that allows for funds to be withdrawn early and used for educational purposes will require that the education take place at a higher learning institution such as an accredited college or vocational school that is eligible for student aid programs. So, unless an investor locates a real estate investment program at an accredited learning facility, and is interested in taking that path, this wouldn't be an option.
However, when you work with Morris Invest and SDIRA Wealth to purchase buy and hold real estate with your self-directed IRA, you will be gaining a real-life education in regard to investing in real estate and have access to long-time industry professionals that can answer any questions you may have. In a sense, this is much more valuable than anything a higher learning institution can offer when it comes to investing.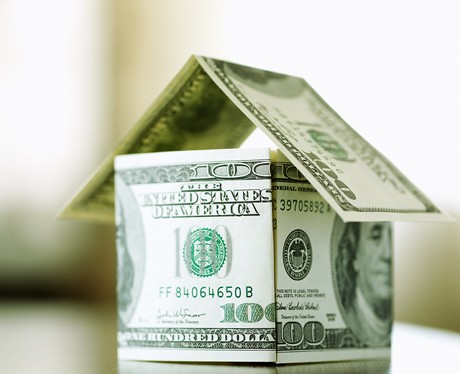 10. Is an Investing Mentorship Payable by an SDIRA?
A self-directed IRA cannot be used to fund an investing mentorship. On the other hand, those who utilize an SDIRA to buy property through Morris Invest and SDIRA Wealth will find that everyone on the team will mentor you along the way because we care about your success and want you to achieve your real estate investing goals.
A Trusted Partnership That Offers You an Outstanding Opportunity to Reach Financial Freedom
The strategic alliance of Morris Invest and SDIRA Wealth creates an incredible opportunity for our team to draw from decades of experience, a wide range of knowledge, as well as a shared vision of strengthening our offering so that our client's expectations are greatly exceeded.
We look forward to working with you, our future client and partner, so that we may provide you with a means of reaching your goal of financial freedom and provide a way to build substantial funds for a comfortable retirement. This is all accomplished through our co-created programs and robust real estate investment education.
Take the Next Step in Finally Achieving Your Financial Goals and Dreams
Don't wait for that perfect moment; now is the time to change your life! As a team, Morris Invest and SDIRA Wealth make it super simple for you to invest in cash flowing rental real estate that will set you on the path to becoming financially independent – all you have to do is reach out to us, and we do the rest. Just schedule a call with one of our friendly team members; we would love to hear about your investment plans, financial goals, and the lifestyle you are striving to achieve.
Please feel free to explore all we have to offer by visiting both the Morris Invest and SDIRA Wealth websites, and be sure to reach out to us so we can set you on the path to financial freedom:
We would like to conclude this page with an amazing video that SDIRA Wealth put together. So, grab a cup of coffee and take a moment to see the team in action doing what they do best.
During our call, we'll see if build-to-rent real estate can further your financial goals. Sound good?