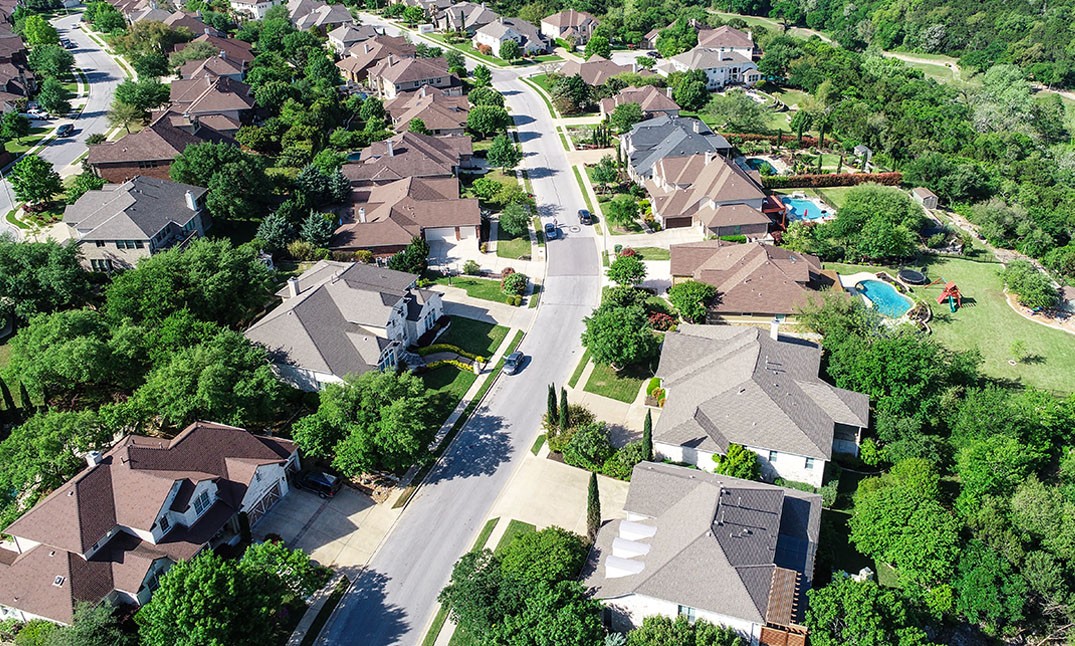 There are several great states across America where you can purchase rental properties, but because real estate investing is so attractive in Texas, many people are making a decision to specifically buy in the Lone Star State.
Location is everything when it comes to building wealth through rental properties, and that's why, in my 15 years of being immersed in the industry, I've focused on bulking up my portfolio in the state of Texas.
With all that said, let's dive into a summary of the question of the day:
Why is real estate investing attractive in Texas? Investors find Texas appealing because of its booming economy, affordable housing and cheaper land prices, steadily growing population, and the fact that it's a landlord friendly state with no income tax. Together, these elements make for a lucrative rental market that appeals to investors from all over. 
Reasons Why Investors are Attracted to Texas Real Estate
The state of Texas has one of the most attractive rental real estate markets in America. All the reasons that point towards this state being a more favorable investment environment boil down to profitability, or in other words, a hot rental market. With that in mind, let's get started looking into the details of why investors prefer Texas buy and hold properties:
1. The Lone Star State Offers a Robust Economy
Texas is known for its booming economy that sports low unemployment rates. Its high employment rates result in more workers in the area that need housing. In addition to this, because the majority of the population is working, vacancy and tenant turnover rates are low because when you have a job, you can pay your rent.
So why does Texas have a thriving economy? It's due to the fact that big Fortune 500 companies have set up camp in this state, and more big businesses are making the move to the Lone Star State as I type. Additionally, the tech and healthcare sectors, as well as major universities, play a big role in providing many good, stable jobs for Texas residents, which equates to the need for more rental real estate in the area.
The number of large, successful businesses in this state really sets up a favorable economic climate that plays into why Texas rental property investments can be so lucrative.
2. Real Estate Investors Find Texas Properties Appealing Because They're Affordable
Another reason property investors love Texas is the fact that housing is so affordable compared to most other states. Why is this the case? Texas is known for its low cost of living and this equates to less expensive building and labor costs. When these two elements are cheaper, then so is the cost of real estate.
The Lone Star State also has an abundant amount of available land, which results in lower costs. To understand this fully, picture trying to purchase land in California where buildable land is very hard to come by, and therefore drives the prices sky-high.
The bottom line is that the lower the purchase price of your investment property, the higher your ROI will be, and this is a very attractive incentive to invest in Texas real estate.
Even when real estate is affordable, you may need more funding. If this is the case, visit our low interest funding page to learn about what Fund & Grow can do for you to make purchasing your next piece of real estate possible.
3. Allows You to Enjoy the Benefits of a Landlord Friendly State
When choosing a state to invest in real estate, if it's not landlord friendly, then run as fast as you can because it's just not worth the headaches or the loss of income.
If you have been in the property investment industry for some time now, then you know exactly what I'm talking about. Raise your hand if you have ever had a tenant take advantage of the system by living rent-free in the property YOU own. It's happened to me before, but never again because future rental properties that I purchase, or build are now in Texas because it's a wonderful landlord friendly state.
A landlord friendly state means they don't favor the tenant when they violate their lease agreement, like some states do. No, they favor the property owner, and their laws are set up to take care of those who have a tenant who is not doing right by their lease.
This makes for a quick eviction process, instead of it dragging on for months and months, which can cause you to lose so much money in lost rent and legal fees. Ok, now Texas is looking pretty good to you right now, isn't it?
For those of you who have designated yourself as the landlord of your properties, you should look into this software that helps you manage your properties more efficiently, which can save you money. Find out more about it on the Landlord Studio website. It's designed to do tasks such as screen tenants, track expenses, and more.
If you're interested in learning more about states that favor the property owner's rights, feel free to read our article titled – The 5 Most Landlord Friendly States.
4. Texas Rental Real Estate is Attractive Because There is No State Income Tax
Every penny counts when you're trying to lower your tax burden, but what if you could save thousands? Well, that's what you can do when you invest in rental real estate in Texas. This is the case because you won't be charged state income tax, and that can certainly increase your ROI.
It's a huge reason why real estate is attractive in Texas, and worth considering. Because you will still need to pay Federal taxes, I'd like to recommend a book that I've read many times. You can find it on Amazon; it's called Tax-Free Wealth.
Additionally, you can look into lowering your tax burden even more by incorporating. Doing this will also protect your personal assets. I have clients who work with Royal Legal Solutions, as well as Corporate Direct. Both companies are great at setting up an entity such as an LLC that you can place your rental properties in, which will allow for significant tax savings.
5. Its Growing Population Results in a Need for More Rental Properties
An additional reason why real estate investing is attractive in Texas is its growing population – there are probably people with U-Haul trucks on the freeway headed there right now. How do I know this? Because this state has the second-highest population rate in the United States and has been steadily growing.
The data shows that in recent years, about half a million people have been moving there each year. Many of these people are trying to get out of California, the land of high property prices, high cost of living, and houses crowded together because there isn't much available land left.
So, what does this mean for property investors? It means that all the people who are moving to Texas each year will need a place to rent, a place to call home.
Since the population stats show steady growth, the need will continue. Real Estate investors can take advantage of this opportunity knowing it means their property will be rented quickly, and they will have low vacancy rates. In sum, this state offers a high demand for renters, which makes Texas rental real estate investments a secure avenue for building great wealth.
Which Texas City is the Best for Real Estate Investors?
There are a few main Texas rental hot spots that real estate investors prefer, this would be Houston, Dallas, Austin, and Lubbock. However, from my many years of dealing in Texas real estate, I've found Lubbock in West Texas to be the best place to buy rental properties.
For starters, Lubbock is on the top 10 list of Most Recession-Resistant Cities in America. Real estate is a very recession-proof investment to begin with, so when it sits in one of the most recession-resistant cities, it's an incredibly solid investment. Take a moment to hear from one of our clients who recession-proofed his investment; you can do so by visiting our article that covers our interview with Jarrett.
Additionally, Lubbock is the home of many Fortune 500 companies that really boost the economy in this great city – good jobs equals good tenants that have the money to pay rent and stay for the long-term.
Texas Tech is located in Lubbock, and this university has around 40,000 students, not to mention many employees. How does this make Texas an attractive place to own rental real estate? Well, if there are 40,000 students in this particular city, they will need a place to live – that's where your rental properties come into play – are you getting the big picture now? Plus, this college, as you can imagine, pours a lot of money into the Lubbock economy.
Real estate investors also find Lubbock, Texas attractive because Covenant Health is located there, and this alone funnels millions into the Lubbock economy. Also, this large health care system employs thousands of people which keeps the demand for rentals at an all-time high on a consistent basis.
Lastly, Lubbock is 11th on the list of having the largest population within Texas, which creates an ideal environment for rental properties.
Essential Resources for Investors
There are a lot of moving parts to being a successful real estate investor, and one of those parts is learning the ins and outs of how to invest your money wisely, and how to become financially independent. With that said, take a look at our resources that pertain to financial education and real estate investing so you can get on the right path to achieving your goals:
Grow Your Portfolio with Lucrative Texas Rental Property Investments!
Seasoned investors, as well as those just starting out, are attracted to Texas buy and hold real estate for the same main reasons – it's a great location that can quickly grow your portfolio, help you build great wealth, and make your life easy as a property owner.
If you would like to invest in Texas real estate, specifically Lubbock, Morris Invest can provide you with a cash flowing, new construction rental property in this area. We make it super simple for the investor by taking care of every detail – we even place a tenant for you, as well as a property manager.
We basically set you up to receive consistent monthly rent checks that help you build wealth the smart way. You can schedule a free phone call where we can answer all your questions and talk about your investing goals. We look forward to speaking with you and helping you create cash flow through real estate investing!
Ready To Build Passive Income Through Rental Real Estate?
Ready to talk about your goals? We're here to show you the tools and teach you the process to begin earning legacy wealth for you and your family.