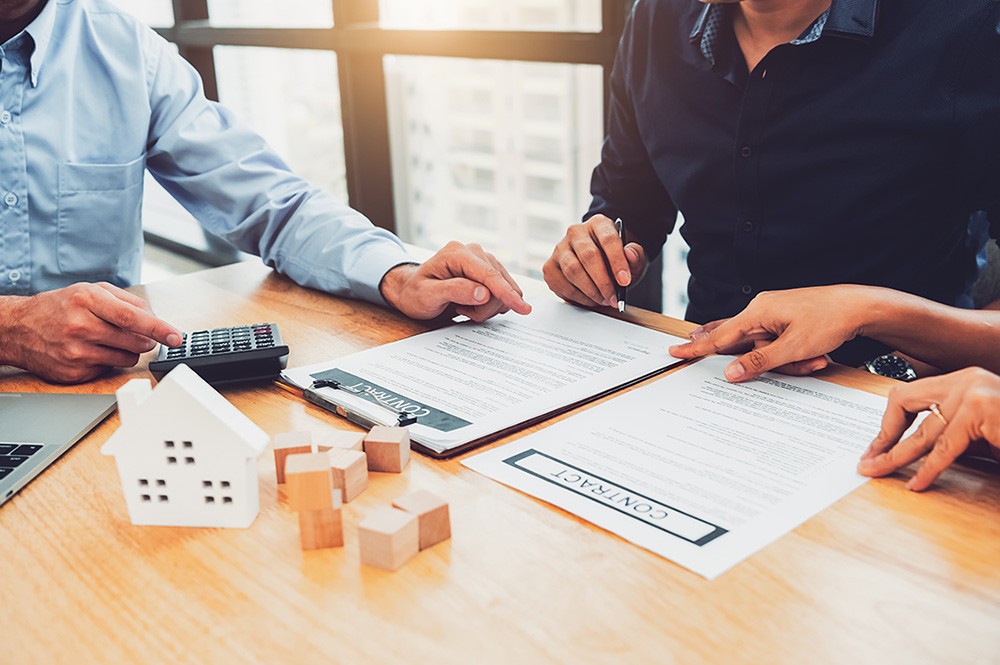 For many people, investing in real estate has opened up a door to allow them to build significant wealth and obtain financial stability. However, some individuals lack certain criteria that prevent them from ever reaching that point. Thankfully, there is a perfect solution for this – buy property with multiple investors. Partnering with other like-minded investors who can fill the gaps to make up for what you may lack in regards successfully investing in real estate, can open up a world of opportunities.
If this realization has sparked your interest, and you're on board with giving it a go, you may be wondering…
How do I buy property with multiple investors? You can purchase property with multiple partners by finding real estate investors who can contribute actively through hands-on participation, or passively by providing capital. To formalize the partnership between all parties, a solid agreement should be drafted by a legal team to define roles, percentages of ownership, and other stipulations.
Buy Property with Multiple Investors
Although it may seem a bit confusing to move forward with buying real estate with other investors, in reality, it can actually make the process much easier, as well as more secure. How is this true? When you team up with investing partners, you can take advantage of their real estate knowledge, have access to capital, delegate tasks instead of taking on everything yourself, lower your risks, have the ability to diversify, grow your portfolio, and more.
Specific investors can contribute in various ways to make a deal happen. This brings up the question – What are the main categories of real estate investor roles? Let's take a look at the answer:
Two Types of Real Estate Investing Partners
When it comes to those who buy with multiple investors, you will find that they are either just starting out and need the assistance of partners, or they have narrowed their focus and seek out investors who can make up for what they prefer not to provide. This is where the two main categories of investing partners intertwine to make the magic happen. These two categories are active and passive real estate investors, with the main difference being the amount of work or activity an investor is contributing towards the investment deal.
Let's take a look at both in detail to gain a better understanding:
Active Real Estate Investors
Also referred to as the managing partner, active or direct investors take on the responsibility of being involved in the legwork to make the purchase happen, as well as what it takes to keep the investment profitable and running smoothly. Their hands-on participation applies to all the moving parts that make up a real estate deal, and responsibilities are often divided up between several investors. Active investors have more control over day to day decisions like which renovations are made, what property managers are placed, and so on. Examples of common duties that active investors take on are initial research, locating the best rental market, viewing prospective properties, negotiations, working with contractors, and the like.
Passive Real Estate Investors
Passive investors take on a more indirect role. They typically provide the capital to make an investment deal happen, making their participation more of a hands-off approach. Passive investors can benefit by getting in on a deal by providing the funds, all while not having to spend the man-hours it can take to successfully get set up with a cash flowing rental property. Passive investors can, however, spend time doing the initial research to ensure the partners, and the potential deal will be worth the money invested. They can also play a role in the high-level decision making.
Before diving any further into this article, take a look at this excellent video on the subject of investing with partners:
Advantages of Buying Rental Properties with Multiple Partners
When looking into how to buy property with multiple investors, it's also a good idea to take into account the advantages of doing so. With that said, here is a summary of reasons that make pooling your resources with others a great idea:
Ability to Raise Funds for Rental Real Estate Purchases
Not all investors have the funds to move forward with the profitable deals they find, especially those who are just starting out. Learning how to buy property with multiple investors who already have the funds to buy rental real estate, is a sure-fire way to take care of this particular issue. You will find that there are actually a lot of individuals who are looking for investors who want to put in the man-hours, while they provide the funds. Additionally, the scenario where all investors want to divide the responsibility of funding and the legwork equally, is also common.
It's Easier to Get Approved for Financing with Multiple Investors
Even when you invest with partners who have money to contribute, you may also need a loan to make up for any differences. It's common for the partners who have money to invest, to also have good credit, along with assets – these elements seem to go hand in hand. They are the type of checklist items that lenders look for and can significantly increase your chances of getting approved for financing.
Gives You the Ability to Focus on Your Strengths
Most investors are not 100 percent well versed in every aspect of rental real estate. Because of this, it can sometimes be difficult for one person to successfully take care of all the moving parts. For instance, if you're amazing at researching and finding the best markets, and best deals, but time is taken away from that to focus on five other things that need to be done, then you may not be as successful at finding the most profitable properties. However, if you buy property with multiple investors, other tasks can be delegated to your partners, freeing up time to focus on what you do best. When all parties are able to put their strengths and expertise to good use, it not only sets you up for success, it also makes for an incredible team that can accomplish much more than if on their own.
Allows You to Grow Your Real Estate Business Knowledge Base Quicker
It goes without saying that when you know more and have more experience, you have the ability to increase your wealth. For those who are just starting out who invest alone, you learn from your mistakes, keep improving, and will eventually become a seasoned professional who has created a financial situation reflects that title. The other scenario is to invest with multiple partners, a few of which have extensive real estate investing experience. Any mistakes you are about to make, they can fill you in on the correct way to do things based on their past experiences – you just saved yourself time and money.
Investing with Partners Grants You Access to Helpful Resources
Buying real estate with multiple investors can broaden your access to valuable resources. Some investors, especially those who have been in the game for a while, have already established a set of resources that you can tap into. For instance, they may have a large network of the best contractors, inspectors, and so on.
Possible Disadvantages of Buying Real Estate with Other Investors
In discussing how to buy property with multiple investors, it's important to be informed of the possible disadvantages. Some of these cons are outweighed by the many advantages, and others can simply be avoided by taking the proper steps.
Dividing the Earnings Between Several People
If you're accustomed to working alone, and therefore, taking 100 percent of the equity, you will have to wrap your head around the concept of only receiving a percentage.
There Can Be Conflicting Strategies When You Buy Property with Multiple Investors
When you buy property with several investors, it's possible that you will acquire partners with conflicting strategies and goals. This can sabotage any partnership or deal if the differences are to the point of not being able to meet halfway. It can be an issue when someone has a different managing style, feels a property should be unnecessarily upgraded, and so on. This can be avoided by knowing the potential partner's real estate goals and strategies before agreeing to purchase real estate with them.
Disappearing Real Estate Investing Partners
What if one or more of your partners disappears, stops upholding their end of the bargain, and the like. An investor can be 100 percent on board in the beginning, but circumstances can change the situation quickly. If something like this were to happen, you could be left with the brunt of the responsibility – financially and physically. You can protect yourself with a solid agreement drafted up by your attorney, as well as ensuring the property was purchased through an LLC, and not in your personal name.
How to Buy Property with Multiple Investors
Now that you have a feel for how to purchase property with other real estate partners, along with an idea of the pros and cons, let's dive a little deeper into the main components of partnering with multiple real estate investors:
STEP 1: Find Interested Real Estate Investing Partners
The first step would be to find people who are interested in going in on a real estate deal with you. Once you start your search, you will be surprised to find that there are many like-minded individuals who are out there seeking investors just like you to help grow their real estate business. So, where do you find multiple investors to join you on your real estate journey?
You can start by attending local REIA (National Real Estate Investors Association) meetings, and other industry meet-ups. You can also post to your social media accounts that you are seeking out interested real estate investors. Last but not least, you can go the traditional route of combing through your phone and email contacts to see if there is anyone that might be a prime candidate. Perhaps friends or old business associates that may have hidden money within their 401k or IRAs, just waiting to be invested. Or, other real estate buddies that may want to join forces with you.
If you know someone who has a traditional IRA, and want to inform them on why they should switch their retirement account over to a self directed IRA, refer them to our latest article – Why Switching from a Traditional to a Self Directed IRA is a Smart Strategy.
STEP 2: Thoroughly Vet Investors You Feel May be a Good Fit
What is just as important as "How to buy property with multiple investors", is the question, "Who should you purchase property with?". You will want to thoroughly interview, question, and get to know the people you are considering doing business with.
We can't stress enough that although things may seem perfect when you start the partnership, things can change once you start working with them. You can have an amazing meeting with a potential real estate partner, have a great feeling about it all, move forward, and then have it all crumble halfway through a deal. To avoid this, make a list of the things that are important to you; your must-have strategies, and your end goals. Come up with questions to ask where their answers can alert you to their differences or similarities.
You may want to inquire about:
What role and responsibilities are they interested in
Their expectations when it comes to percentages of ownership
What their partnership expectations are
Are they flexible when it comes to what contractors are used
What they think about utilizing a property manager
Discuss what your ideal written agreement might look like to gauge their response
What are their financial resources if you are seeking funding
STEP 3: Ensure that Everyone has Their Funding Ready to Go
If you're buying real estate with multiple investors, and their part is to fund the project, you will want to ensure those investors have the capital ready. The last thing you would want, is to find out last minute that one of your partners is having issues trying to convert their traditional IRA to a self directed account. Or, the funds in their 401k were not rolled over to the proper account soon enough, and the money can't be accessed in time. Delays like these can certainly cause a deal to fall through.
In addition to using self directed IRA and 401k funds, capital can be raised using these financial strategies:
Utilize a HELOC: If you own a home, you may be able to take out a home equity line of credit, and use the money to buy rental real estate. This is normally a loan obtained from a bank that relies on the equity of your home. You can also take a HELOC out on other rental properties you may own.
Unsecured Business Credit: We utilize a company called Fund & Grow that assists in finding investors cash. They do this by helping them qualify for 0% interest, introductory offer business credit cards. The plan is to use the funds from these cards to purchase real estate at 0% interest. It's really a brilliant strategy. You can read more about it on our personal Fund & Grow Page. This company has raised more than 25 million for our real estate customers. Additionally, if you're interested, you can take a look at our Fund & Grow Review – Best Unsecured Credit for Real Estate Investors.
STEP 4: Choose a Business Structure Such as an LLC
One thing you should never do when you buy property with multiple investors, or even when purchasing by yourself, is place the property in your own name, or as a sole proprietor, or a general partner. Structuring your business in a way where you and your partners are purchasing under your own names can open the door to so many problems and liabilities. For instance, if the partnership crumbled for some reason, and the banks came after you, if purchased in your own name, you can have your personal assets frozen. Or, if someone was injured on your property, and a huge lawsuit was placed against you, they could take everything from you if you lost.
It's best to keep that door shut, and ensure you are protected by forming a Limited Liability Company, and buying the rental property within that LLC. This way, they can only go after the LLC, not you personally. You can form one LLC with multiple investors, or each partner can form a separate LLC. If each partner has their own LLC, make sure to double-check that each person is named on the insurance policy separately.
Additionally, an LLC structure will allow you to take advantage of some incredible tax write-offs. We have two resources we use and refer to our customers. This would be Scott Smith from Royal Legal Solutions, and Garret Sutton from Corporate Direct. They can assist you in setting up an LLC, as well as fill you in on the details of asset protection and tax write-offs.
STEP 5: Have an Attorney Draft Up a Solid Agreement
You may feel you trust your partners, and some may even be your good friends; so what could go wrong? There are many "partnerships gone wrong" stories that we can tell you about. However, we thought it would be best to just inform you that based on our experience, and the experience of fellow investors, no matter how good you feel about the people you are partnering with, it's wise to draw up a rock-solid agreement.
Life changes, and things happen. So, to avoid any potential problems, misunderstandings, miscommunications, partners disappearing, lazy partner syndrome, and the like, it can't hurt to cover all your basis with a legal agreement.
A good real estate operating agreement will detail the percentages of ownership that each partner is entitled to, define roles, responsibilities, and so on. This is a good time to negotiate, if, let's say, you want to have a larger percentage of the profit. You can make your case as to why. For instance, maybe you will be doing more work than the passive partners who will be contributing money. This is also where you place stipulations for a way out, such as buying partners out in certain circumstances.
You will also want to make sure that if a partner were to pass away, their next of kin would not be taking their place. If that were to happen, you never know who you will be getting as a lifetime partner. There are many items to cover when it comes to real estate legal agreements made between multiple investors. Your attorney can go over everything when you meet with them. Additionally, don't let the cost of an attorney have you shy away from drafting up a legal document. It's well worth the money when so much is at stake.
STEP 6: Locate a Below Market Value Rental Property
When helping others learn how to buy property with multiple investors, we can't express enough that finding a below market value rental property should be your priority. Within your team, determine who is the most experienced investor when it comes to seeking out the best rental markets and property deals. Landing a below market value property can increase your ROI substantially. These types of properties are typically distressed, and value is added back into them through renovations and repairs.
There are many strategies that you and your real estate investing partners can utilize. We are going to cover two that seem to be very effective. If you would like to read about more strategies for finding these types of properties, read our latest articles that cover How to Find Off-Market Properties, along with How to Find Cheap Real Estate Investment Properties.
Create a Direct Mail Program that Targets Specific Homeowners
This traditional way of reaching out to people is still going strong. Many investors may feel that direct mail pieces are a thing of the past, and digital is the way to go, but it really is a successful marketing strategy. It puts something tangible right into the hands of the person you want to reach.
Who do you send direct mail pieces to? That would be homeowners who may have tax liens or other property issues that would make it desirable for them to sell fast. This can include foreclosures, code violations, evictions, and more. You can find homeowners who may have property issues by checking with the county to see if you can obtain a list. You can also use listsource.com. It enables you to obtain some great leads with targeted lists.
Utilize a Full-Service Real Estate Company that Locates Properties for You
When it comes to finding below market value properties, letting a full-service real estate company find them for you, is the most efficient strategy you can use. Leaving it to professionals who specialize in rental properties, and have years of experience, will save you a tremendous amount of time and money.
Morris Invest actually has properties ready to go, with a property manager and tenant already in place. This allows you and your partners to skip the property search altogether, and have a rent check in your hands the very first month.
The bottom line is that no matter how many investing partners you have, we can have you and your team set up with a cash flowing rental property immediately. You can skip the mistakes, skip the time-consuming research, and skip the headaches.
Morris Invest, will not only find the best rental property for you, but we can also walk you through all the steps of buying with multiple partners. It's something we do with our customers on a regular basis. If you would like to speak with one of our team members about buying real estate with your partners, feel free to schedule a complimentary call. Also, to learn more about what an investment company can do to make the process easy for you, and the steps that are taken, read our detailed article titled – How to Easily Buy a Rental Property Before the End of the Year.
To get a better idea of the type of rental properties that Morris Invest can set their customers up with, watch this property walk-thru with Clayton Morris:
STEP 7: Move Forward with Buying the Rental Property
Now that you have all your partners, a proper legal agreement, all the funds are ready to go, you have found the perfect below market value rental property, and negotiations have taken place, it's now time to make the purchase. Have the partner who has the most experience with purchasing properties, and all that goes along with it, finalize the deal.
STEP 8: Utilize Your Investment Partners for the Best Rehab Strategy
This is where the contacts, knowledge, and skills of multiple investors can really come in handy. For example, you may have a partner who has a large list of established and reliable contractors. Or a partner who has years of experience pertaining to which renovations make sense for the class of neighborhood the property is in. The correct rehab strategy can save you an incredible amount of money, and increase your overall ROI.
When it comes to rental real estate rehabs, it's best to focus on the main mechanics of the property. This might include items such as the roof, plumbing, water heater, furnace, electric, and the like. Additionally, painting and replacing the carpet can increase a rental property's appeal. This will get a paying tenant in place pretty fast. For more tips on what to upgrade, read through our post titled – 10 Rental Property Upgrades That Make a Landlord's Life Easier.
STEP 9: Place a Professional Rental Property Manager and Tenant
If you're not planning on using a full-service real estate company that will place your property manager and tenant for you, you will want to vet property managers to ensure someone will properly care for your rental, as well as place a tenant for you. For those of you who are on the fence about bringing on a property manager, you may want to read this article we put together on the subject – 7 Reasons Why Hiring a Property Management Company will Put More Money in Your Pocket.
If you have a partner who has requested to take on this aspect of the deal – managing the property and taking on the landlord role, you may want to direct them to the Landlord Studio website. It will give them details on how utilizing their software can help in the managing process by tracking expenses, using tenant screening tools, and more.
Related Morris Invest Real Estate Articles
If you want to increase your knowledge and become a well-rounded investor, you and your partners may benefit from reading the following articles we put together. We also recommend diving into our latest article that covers real estate lingo.
Do You Have a Better Idea of How to Buy Property with Multiple Investors?
We realize that this can be a new topic for some, so we hope our article has helped you learn the basics of buying property with multiple investors. From selecting the right partners to creating a solid real estate operating agreement, you will be on your way to building your portfolio and greatly increasing your wealth! If you have any questions, or would like to speak to a Morris Invest team member, schedule a call. We would love to speak with you, and learn all about you and your partner's investing goals.
Ready To Build Passive Income Through Rental Real Estate?
Ready to talk about your goals? We're here to show you the tools and teach you the process to begin earning legacy wealth for you and your family.