Don't just take our word for it
Here's what our clients are saying…
At Morris Invest, we think everyone should be able to enjoy financial freedom through real estate investing — Including you!
We can simplify your real estate investing journey and make it easier and more profitable than doing everything on your own.
Here's what it's like to work with us…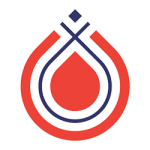 How To Spend Less Time Working and More Time Living – An Interview with Michael
This incredible interview series kicks off with Michael, a new investor who overcame his apprehensions and pushed forward with purchasing a cash flow generating rental property. He shares his story of how his goal to spend less time working and more time living, is becoming a reality by simply investing in buy and hold real estate. This article discusses his journey, his achievements, and his experience…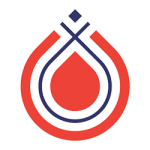 Recession Proof Your Investing –
An Interview with
Jarrett

As we continue with our interview series, we welcome Jarrett, an investor who started his rental real estate journey only two years ago. He shares his exciting story of how he successfully recession proofed his investments, a smart move that has protected his retirement funds from the ups and downs of the volatile stock market, as well as the unstable economy. Let's dive in as Clayton Morris…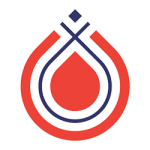 A Successful Real Estate Investment Journey – Interview with Bryan
Our interview series continues with Bryan, a new real estate investor who is excited to share his inspirational story of acquiring a cash flowing, buy and hold property through Morris Invest. Our interview reveals how Bryan made a move from the risky stock market to creating a lucrative and stable investment plan through rental real estate, all while using the bank's money to make it happen.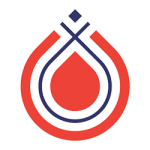 An Exceptional Real Estate Investment Experience – Interview with Norvella
Our amazing interview series continues with Norvella, a small business proprietor and professional in the criminal justice field. Our talks with Norvella focus on her experience with Morris Invest as it pertains to the customer service that took place during the real estate closing process, as well as other aspects of the investment deal. Her rental real estate investment sits in the outstanding city of Dyersburg…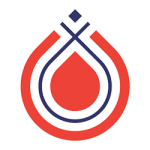 Zero to 15 Rental Properties in 3 Years – Interview with Don
Welcome back to our popular interview series that puts our next client, Don, in the spotlight. This segment focuses on how Don went from zero to 15 rental properties in just three years. He shares his outstanding journey, with full transparency, of how he grew his portfolio, and what his future goals are. He also discusses what it was like working with Morris Invest, a full-service real estate investing company, and how he greatly benefited from it.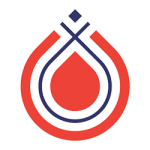 Gained Three Rental Properties & Built a Strong Financial Education – Interview with Geiby
We're kicking the new year off with yet another great interview, and this one features our client of the month, Geiby. His real estate journey started a little over a year ago, and it all began with him listening to our investing in real estate show, which is what led Geiby to make a decision to take action. Because of this, he now has three rental properties under his belt, and this is just the beginning for him.

Your team was fantastic!!!  My first contact was with Josh and he was so thorough; I was amazed at how easy it was to invest with your company.  Josh explained every step of the process and sent me detailed information on the two turnkey properties that I was interested in purchasing and what the expenses would be as well as what my total monthly cash flow for each will be going forward.  He was extremely patient and responded quickly to every question that I had as the transactions progressed.  Honestly, it was just too easy!! Once the required down payment was given, the rest was up to them to complete each transaction in a professional manner.
Vince and Nick were the contacts while in escrow.  Again, I was very impressed by their efficiency in processing the transactions.  All the escrow fees were explained first and documented fully on the final paperwork that was emailed to me.
Elle is my continual contact as questions arise, and she too is amazing!!!  She responds quickly, and is extremely detailed in every email or telephone call.
This is just a start for me in investing in my own future, and I look forward to my next transaction with Morris Invest. J
Thank you Morris Invest for your amazing team!!!
Mimi, CA
"The Morris Invest / SDIRA Wealth team has provided truly exceptional service during my passive investment property purchase and tenant placement process. I am very positively surprised to learn that new tenants were placed in my new investment property before the new property escrow closing was completed. I plan to continue working with the stellar Morris Invest / SDIRA Wealth team to help achieve my passive investment and wealth building goals. I will also definitely refer them to any of my friends and relatives who are considering passive investment opportunities."
Alex
YOU DON'T HAVE TO DO IT ALONE
Most of these people started out just like you. They were afraid of making costly mistakes and weren't sure how to do everything themselves. So they booked a free call… and you can, too!
Margo said: "Process was very smooth, everything was taken care of for me. Loved it! Thank you!" mws629 said: "Knowledgeable, friendly & efficient personnel made my investing simple and stress-free!" David V. said: "I really liked the educational materials that Clayton and his wife, Natalie, had on how to invest in SFRs and make a transition to RE investing. I will be hoping to do as many as I can to achieve my goals. Thx!" Michael E. said: "I could not recommend Morris Invest enough. The customer service was beyond excellent. Look forward to working with Morris in the future." James F. said: "Everybody on the Morris Invest team made this journey so incredibly easy and were so helpful, it was a pleasure doing business with them and we cant wait to do it again very soon. If my wife and I had known 10 years ago all the investing and financial education and strategies that Clayton has shared, we would have reached financial freedom years ago." Dan C. said: "Simple process. Everything that Morris invest has shared. I needed this 20 years ago! Ughhh" Ronald and Teresa said: "So many small lessons learned that are valuable to future investments. Thank you for that. Self Directed Roth IRA; The power of creating a business/real estate investing; Cashflow Quadrant & the Financial Power of Assets." Leah M. said: "Everybody who assisted us are helpful from initial phone call (James and Vince) to after closing customer care (Elle), Thank you so much for walking through with us along the way we couldn't have done it without your supportive team guys! We wish we had known Morris Invest and his educational podcast ten years ago that trigger us to push the button in investing in rental property. Natalie and Morris are generous enough to share their knowledge on investing and financial literacy. We are happy to work with your team and satisfied the whole process . Thank you!" Greg M. said: "Quick responses, take the the to explain things etc." Ben B. said: "The capacity to leverage other people's money is an amazing chance." Frank B. said: "everybody not pushy wanted you to be comfortable and understand what was going on." James T. said: "Excellent communication." Gary said: "I and my wife now have a better understanding of how we both looked at money and how that even related to investing. She was very conservative with money a huge saver, but I was the opposite and spent money on things that helped others, and have really nothing to show for it. That has all changed for both of us." Joe D. said: "Josh always had an answer for everything when it came to concerns that we had. This was a big jump for us, but so happy we're doing it! Wish I had started earlier with real estate." Norvella said: "Response time and attentiveness to client. The use of my equity in my home and being able to use my Roth funds." Victor G. said: "The team was very helpful with every step." Vincent S. said: "The Morris invest team really take care of you. They go above and beyond to make you feel confrontable and at ease. All my questions and concerns were handled promptly." Geiby George said: The videos of Clayton & Natali Morris were very informative and educational. They were able to breakdown the whole process into various video segments. The Morris Invest Team and the other Partner Teams involved were very helpful and understanding that this was our first time investing in real estate and they took time to explain to us in details each step of the way. I wish I came across the Morris Invest Team much earlier in life. The Team is very supportive and encouraging throughout this whole journey. I wish I knew that we really don't need a big fortune to begin this real estate investment journey.
Ready to figure out your next steps?
Book a call by clicking below
During our call, we'll see if build-to-rent real estate can further your financial goals. Sound good?