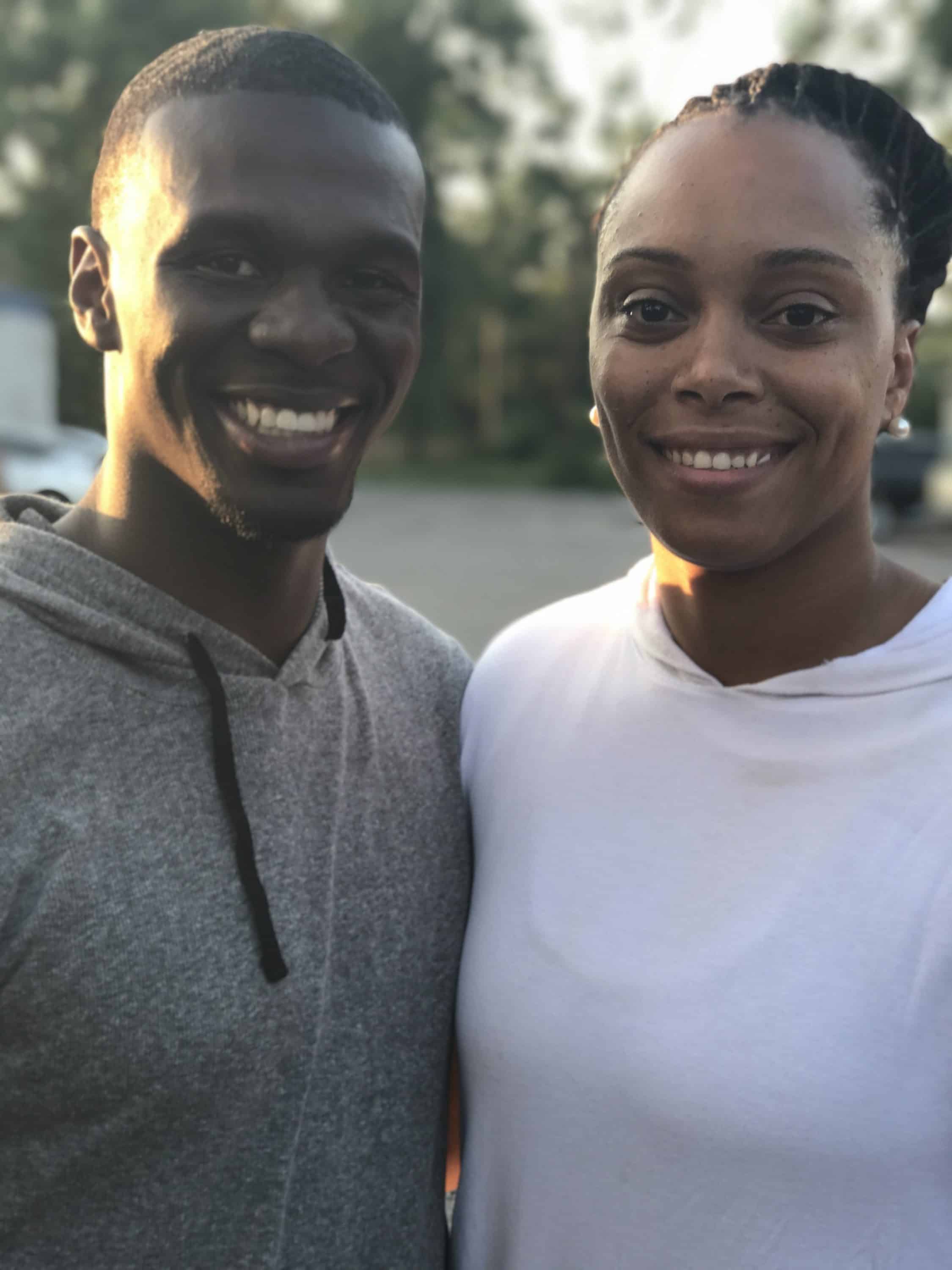 Recently I received an email from a new investor, and I found his story so inspiring. Jahbari's email read, "My wife and I started purchasing real estate in the summer of 2017. This year, we're set to have a minimum of 12 properties. My wife and I have been married for six years, we really look forward to starting a family and I wanted to make sure I'm not away working to provide for them. Currently, we have four rental houses, I'd love to talk about our fears and the things we've had to overcome."
I sat down with Jahbari and Shania McClennon on the podcast to talk about their journey.
Has anything changed since that email?
Jahbari: The fear is still there, but I've realized in light of that, you have to take action and realize you're making good decisions—not only for yourself now, but also later on in the future.
Whose idea was it to start investing in real estate?
Shania: It was my idea. Jahbari was a little bit more slow to pick up, he wasn't sure about it. I'm the type of person that wants to figure it out as we go, and he wants to know everything before we start. He's more of an analysis paralysis kind of guy.
How did you come to the decision to take action, and how did you know that real estate was the answer for you?
S: I listen to several podcasts; I started listening to your podcast. I told Jahbari about it, and he actually listens to it more than I do now! Every book I've read says that the best way to accumulate wealth is through real estate, and most millionaires made their wealth through real estate.
Jahbari, do you see a light at the end of the tunnel now that you have this plan in place?
J: Yes, absolutely. At the end of last year, I looked back and reflected. I'm so glad we actually did go for it and purchased these properties. Now I can see the results, and know the reward that's going to come down the line.
What were the fears you had, and how did you overcome them?
J: My wife and I are both former college athletes; we came out of college not having any debt. We picked up on a principle from Dave Ramsey, "all debt is bad." That's the mindset we moved forward with. When my mentor in real estate gave me a book by Robert Kiyosaki, I thought everything went against the core values I was instilled with. There was never a time when I was 100% ready and fear was gone, but I realized after reading Cashflow Quadrant, people who are really successful in life take risks; that's a reality I had to come to grips with.
How do you plan to reach your goal of 12 properties in the next year?
J: Part of it is going to be us structuring each loan that we have, and use the BRRRR Method to roll it into the next property that we purchase. We set aside a little funds to make sure we can cover a down payment, and making sure that we always have a game plan for the next property.
What does your debt structure look like?
S: On our first property, we got a construction loan and the cash flow wasn't great. I look back now and think we could have done something different, but it was our first one. By our third house, we finally got it. I was reading one of Robert Kiyosaki books and he said to use other people's money. We used a line of credit that we had and put 10% down on a house. After we got that house, we create $22k in equity. That is the one we are the most proud of. Now we use that method to continue to roll into the next one. The first two properties were building blocks, but now we've learned to look at the numbers and make sure we have the equity to buy the next one.
What is next for you?
J: Right now we are speaking with Fund&Grow and talking to your team. We have been doing a lot of hands-on work with our properties here in town, which is fine, but as we are learning we understand there's a way to buy into another system that works. We don't have to do as much work, so we're learning more about that to make sure we are not constantly overworking ourselves. We continue to educate ourselves; every Friday I play the Cashflow Quadrant game with a group of friends. I constantly have fears, but now I either read or play the game to remind myself why I'm doing this. I've seen how it's been rewarding. I want to remind myself why we're doing this—so we can move forward and build legacy, make time for each other, and help others who want to learn.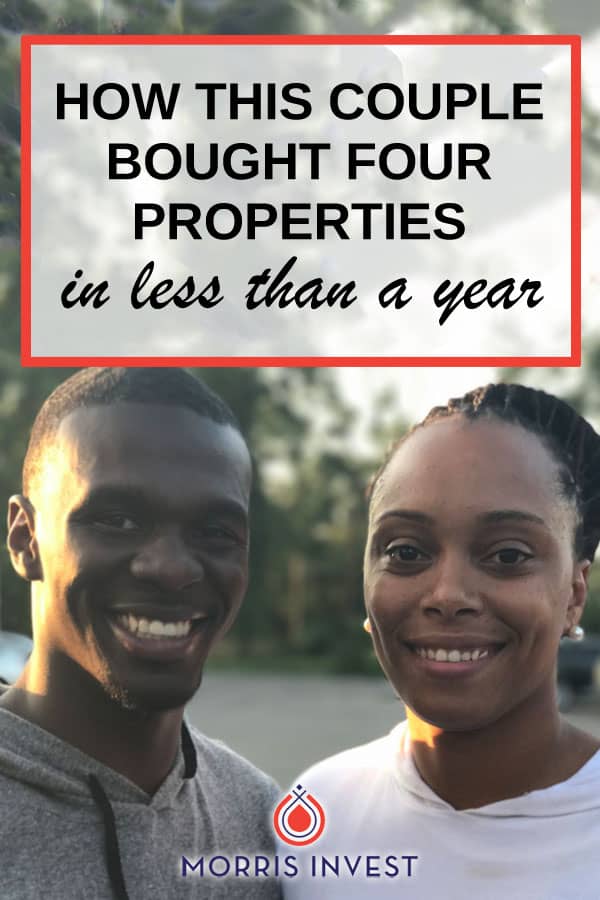 This couple started purchasing real estate in the summer of 2017. This year, they're set to have a minimum of 12 properties. Currently,this couple has four rental houses. Here's their story.
Ready To Build Passive Income Through Rental Real Estate?
Ready to talk about your goals? We're here to show you the tools and teach you the process to begin earning legacy wealth for you and your family.