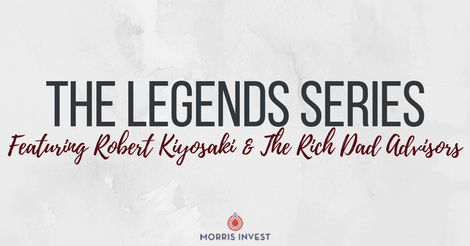 Part 1: How to Leverage Debt to Build Wealth – Interview with Robert Kiyosaki – On episode 191, Rich Dad author Robert Kiyosaki joined us to discuss the principles of wealth building, including leveraging debt appropriately, building a strong and successful team, and the tax implications of purchasing real estate investments. Robert is reflecting on 20-year anniversary of Rich Dad Poor Dad, and sharing information from his two new books. We also discussed the tax code, the future of the real estate market, and how you can get richer through gaining a financial education.
Part 2: The ABCs of Real Estate Investing – Interview with Ken McElroy – There are a lot of myths out there about real estate investing. And unless you've actually had experience as an investor, it can be easy to succumb to these misconceptions. On episode 194, Rich Dad Advisor Ken McElroy joins us to clear the air about some of the most commonly held beliefs about real estate investing. Ken is a legend in the world of real estate; he has done over $700 million in real estate deals. In this episode, Ken is sharing his insight into the world of real estate.
Part 3: The Legal Loopholes of Real Estate Investing – Interview with Garrett Sutton – As you establish and grow your real estate business, it's important to consider how to protect your assets. This is something many investors overlook, and sadly most learn their lesson when it's too late. That's why I brought in an expert: Garrett Sutton! Garrett is an attorney, best-selling author, and Rich Dad advisor. On episode 197, he's demystifying legal issues, and breaking them down in an understandable and accessible manner.
Part 4: Why Building a Team Is More Important Than Money – Interview with Blair Singer – Investing in real estate is essentially building a business. Like any other business, you can't do it alone. Many new investors quickly become overwhelmed when trying to do everything themselves. On episode 200, I interviewed sales expert, best-selling author, and Rich Dad Advisor, Blair Singer! Blair shared his expertise, including the importance of working with a team, and how to quiet the negative self-talk that stops you from reaching your goals.
Part 5: How to Maximize Depreciation – Interview with Tom Wheelwright – Taxes can be confusing, and when you're investing in real estate, there's even more to consider. That's why we had Tom Wheelwright on the podcast to talk about how real estate investing can mitigate other tax burdens, and how you can make sure you're getting the most benefits out of your investments. Tom Wheelwright is a tax genius, the founder and CEO of ProVision, as well as a Rich Dad Advisor!
Part 6: The Art of Raising Capital – Interview with Darren Weeks – There are many people who would invest in real estate if they only had the capital. Simultaneously, there are many people who have an excess of funds and would love to receive the high returns of real estate, but simply don't want to do the heavy lifting. Darren Weeks has spent the last thirty years bridging that gap. He is the CEO of the Fast Track group, and one of Robert Kiyosaki's Rich Dad advisors. Darren is an expert on raising capital, and has successfully put together nearly $500 million in deals in less than five years. On episode 260, Darren shared his best tips about raising capital for real estate.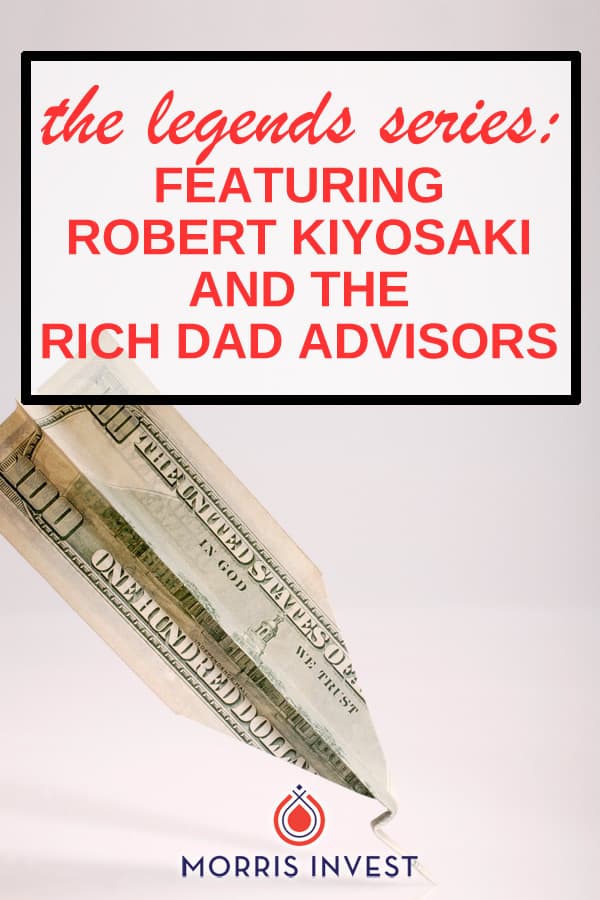 Ready To Build Passive Income Through Rental Real Estate?
Ready to talk about your goals? We're here to show you the tools and teach you the process to begin earning legacy wealth for you and your family.