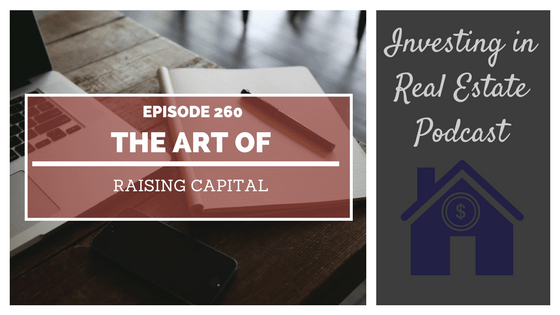 EP260: The Art of Raising Capital – Interview with Darren Weeks
Book a call with our team: https://go.oncehub.com/morrisinvest
This episode of Investing in Real Estate is sponsored by PropertyZar! PropertyZar is a property management software that provides affordable, user friendly solutions to real estate investors like you. Try PropertyZar for free by visiting propertyzar.com/morrisinvest.
There are many people who would invest in real estate if they only had the capital. Simultaneously, there are many people who have an excess of funds and would love to receive the high returns of real estate, but simply don't want to do the heavy lifting. Darren Weeks has spent the last thirty years bridging that gap. He is the CEO of the Fast Track group, and one of Robert Kiyosaki's Rich Dad advisors. Darren is an expert on raising capital, and has successfully put together nearly $500 million in deals in less than five years.
On this episode of Investing in Real Estate, Darren is sharing his best tips about raising capital for real estate. You'll learn about how to put together a deal, and how to match an investor with a property. We'll talk about how to gain experience in real estate, and how to build trust with private money lenders.
More About This Show
Darren Weeks is a natural-born entrepreneur with a passion for investing. In fact, he purchased his first rental property as a university student. As he worked to expand his portfolio, he found that he hit a wall—he ran out of money, and the banks didn't want to lend to him anymore.
He decided to get creative and start raising capital. He started going to conventions and asking for private money partners. He started by reaching out to teachers. Darren explained that he made all of his mistakes at these conventions, but he learned valuable lessons about how to approach potential investors.
He then decided to start going to dentist conventions, which he found was much more profitable. While teachers might be interested in funding one property, dentists had the money to purchase several.
Darren explains that his initial pitch was about establishing trust. At these conventions, he didn't try to seal the deal on the spot. He simply explained how his deals worked, and asked if it sounded like something the investor wanted to pursue. If they agreed, he would offer them a cassette tape that explained the details of his process. He would also collect their phone number, and reach out to them a week later.
On today's show, Darren is sharing his secrets into the world of raising capital for real estate investing. He'll walk you through his exact strategy for pitching to potential private money partners. If you've ever wondered about raising capital for real estate, Darren is an incredible resource! This episode will help you elevate your real estate game, increase your knowledge, and grow your portfolio.
If you're ready to begin building a passive income through rental real estate, book a FREE call with our team today. We're ready to talk about your goals and want to help you learn more about earning legacy wealth for you and your family.
On this episode you'll learn:
What is "dialing for dollars?"
How did Darren connect with Robert Kiyosaki?
What is the best way to get started if you have no experience?
How did Darren systemize his pitch?
And much more!
Episode Resources
PropertyZar
The Art of Raising Capital by Darren Weeks
Rich Dad Poor Dad by Robert Kiyosaki
How to Get Private Financing for Real Estate
Black Rifle Coffee Company
Subscribe to Investing in Real Estate on iTunes
Find Your Financial Freedom Number
Subscribe to the Morris Invest YouTube channel
Like Morris Invest on Facebook
Contact Darren Weeks
Website
Facebook
Twitter
LinkedIn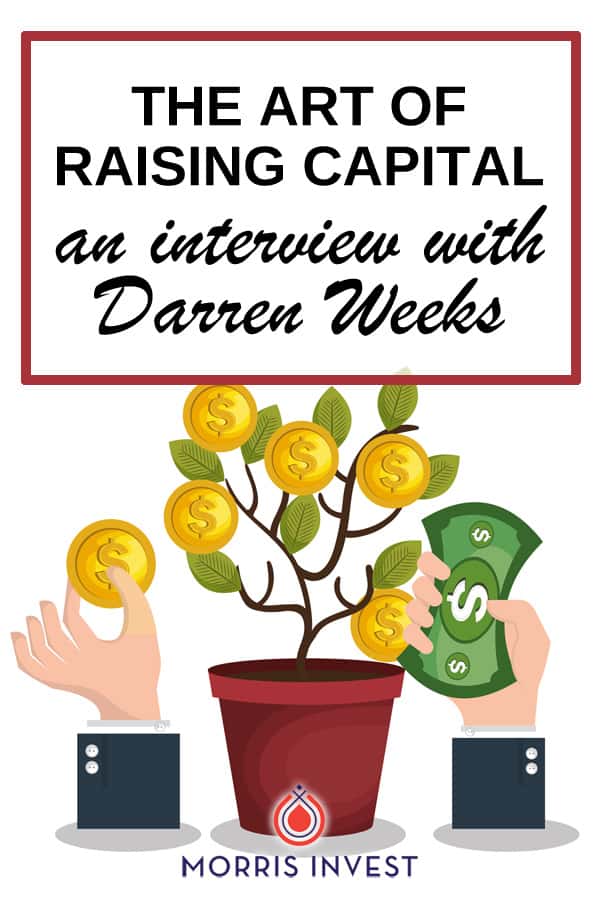 Ready To Build Passive Income Through Rental Real Estate?
Ready to talk about your goals? We're here to show you the tools and teach you the process to begin earning legacy wealth for you and your family.