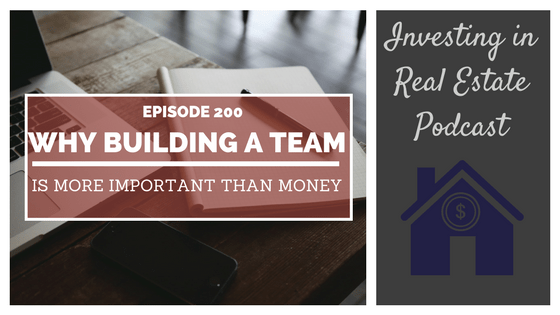 EP200: Why Building a Team is More Important Than Money – Interview with Blair Singer
Book a call with our team: https://go.oncehub.com/morrisinvest
This episode of Investing in Real Estate is sponsored by eero. With eero, you can install an enterprise-grade WiFi system in your home in just a few minutes. For free overnight shipping on your order, visit eero.com and select overnight shipping at checkout, then enter promo code INVESTING.
Investing in real estate is essentially building a business. Like any other business, you can't do it alone! Many new investors quickly become overwhelmed when trying to do everything themselves.
Today on the podcast, I'm interviewing sales expert, best-selling author, and Rich Dad Advisor, Blair Singer! Blair is sharing his expertise, including the importance of working with a team, how to quiet the negative self-talk that stops you from reaching your goals, and more! This episode is jam-packed with Blair's knowledge—don't miss episode 200 of Investing in Real Estate!
More About This Show
Blair Singer has been working alongside Robert Kiyosaki for a long time. The two business moguls met at a surf shop in Hawaii. At the time, both were involved in their first entrepreneurial adventures.
At first they argued about the worth of a product, but eventually became best friends and team members. Together, they educate others about creating wealth. But they also practice what they preach. In fact, Blair and Robert have been known to lock themselves in a room with other entrepreneurs to practice their business skills, such as pitching an idea.
Blair explains that business is a team sport, and many people hold the misconception that they can approach business on their own. Although in school we are scored on our individual capabilities, most things in life require a team effort.
He describes individuals as having limited resources. There is no one who is an expert in every area. Working alongside other experts is priceless, and ultimately leads to success.
On today's show, Blair is sharing life-changing tips from his book, Little Voice Mastery. We'll discuss how to put an end to self-sabotage, and how to practice affirmations. You'll learn about the importance of team building, how to teach children about entrepreneurship, and much more!
If you're ready to begin building a passive income through rental real estate, book a FREE call with our team today. We're ready to talk about your goals and want to help you learn more about earning legacy wealth for you and your family.
On this episode you'll learn:
What is an exercise you can use to practice business skills?
What are the two steps to uncovering and realizing your lifelong dreams?
What is the correlation between income and self-improvement?
How should you go about convincing or changing other people?
And much more! 
Episode Resources
eero
Little Voice Mastery by Blair Singer
More Important Than Money: an Entrepreneur's Team by Robert Kiyosaki and the Rich Dad Advisors
Subscribe to Investing in Real Estate on iTunes
Find Your Financial Freedom Number
Subscribe to the Morris Invest YouTube channel
Like Morris Invest on Facebook
Contact Blair Singer
Website
Facebook
Twitter
LinkedIn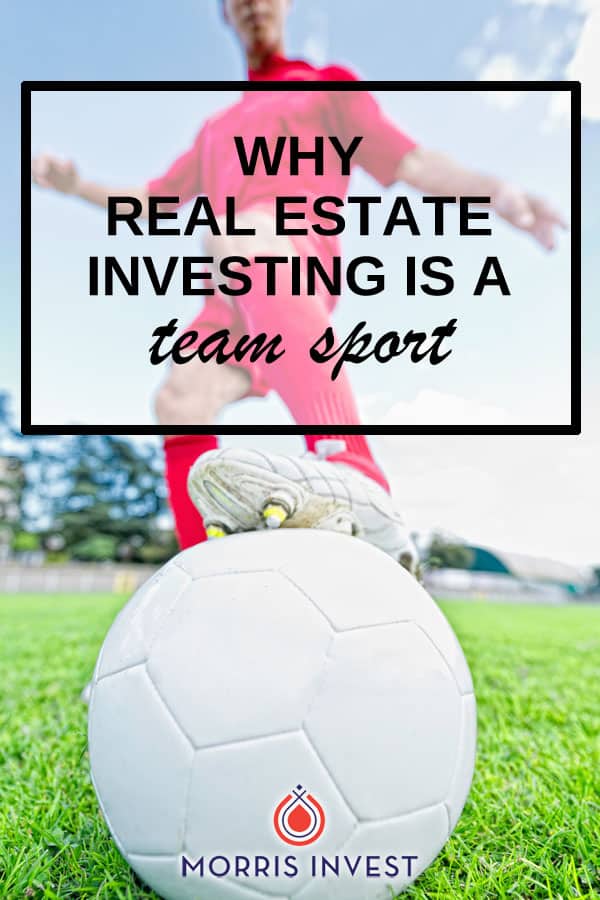 Ready To Build Passive Income Through Rental Real Estate?
Ready to talk about your goals? We're here to show you the tools and teach you the process to begin earning legacy wealth for you and your family.