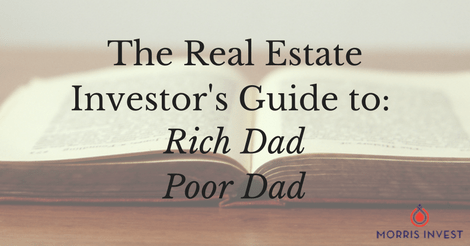 Many successful investors who I've interviewed for the Investing in Real Estate Podcast have something in common—they struck inspiration after reading Rich Dad Poor Dad by Robert T. Kiyosaki. If you've read the book, this should come as no surprise. In fact, it's touted as the #1 personal finance book of all time.
As a quick overview, Kiyosaki was raised by two different dads—one rich, and one poor. Therefore he grew up seeing differing viewpoints about money and wealth building. This situation gave him insight into investing, having your money work for you, and the importance of gaining control of your finances. There are six major principles in the book, all of which apply to real estate investing.
The rich don't work for money. Truly successful people understand how to make their money work for them. Read: passive income. This is why I'm so passionate about rental real estate! Owning investment properties brings in rent checks every single month.
Why teach financial literacy? Many of us are not taught about how to make and manage money. We don't learn financial skills in school, and many parents pass down their own limiting beliefs and fear-based ideals about money. Just today on the podcast, Natali and I discussed how we intend to teach our small children about money. We don't just want them to think of money as something that mommy and daddy have, but rather something that they have the ability to create.
Mind your own business. In this section of the book, Kiyosaki writes about the importance of building your assets, and that we should all own our own businesses. That's exactly what we do with rental real estate; it's our business that allows us to build our net worth.
 The history of taxes and the power of corporations. The majority of people hate taxes but this is only because they don't understand how the tax law works, or how to make it work in their favor. Truly successful people take the time to gain an understanding of the tax law, and then reap the benefits. The US Tax Code favors entrepreneurs and real estate investors. There are incredible tax implications for owning rental real estate.
The rich invent money. Most people are of the mindset that they should work harder at their paycheck-based job, and try to save a little bit every month. The problem with this is that it takes forever, and the return on investment is low. But rich people build their financial intelligence, and gain a deep understanding of investments in order to create more money. That's why at Morris Invest we're all about ROI!
 Work to learn—don't work for money. For most people, job security is everything. But when you own cash-flowing rental real estate properties, your job is no longer all about the money. That's true freedom.
Looking for more books? Check out my list, 5 Must-Read Books for Real Estate Investors.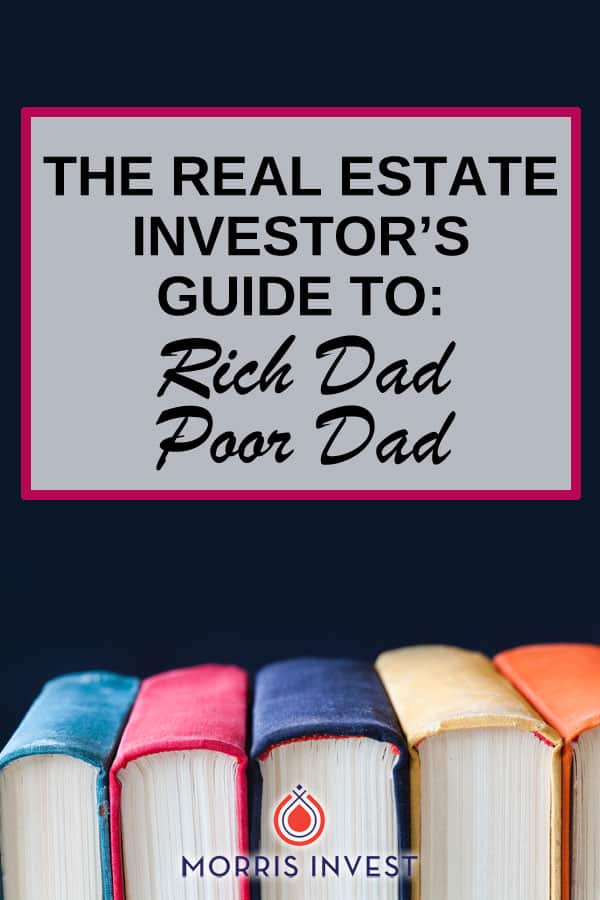 Ready To Build Passive Income Through Rental Real Estate?
Ready to talk about your goals? We're here to show you the tools and teach you the process to begin earning legacy wealth for you and your family.