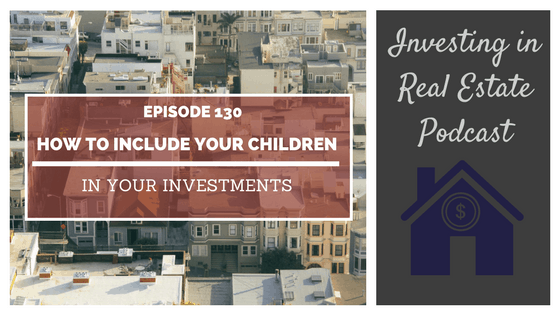 EP130: How to Include Your Children in Your Investments
Book a call with our team: https://go.oncehub.com/morrisinvest
This episode is brought to you by VTech. VTech's new Small Business Phone System is the most affordable and easy 4-line phone system on the market. The VTech 4-Line Small Business Phone System components are available at Office Depot, Office Max, Staples, and vtechphones.com.
Managing money is a crucial life skill, so we take the duty of teaching our children about wealth building very seriously. Since we were raised with opposite beliefs about money, we've been able to analyze what we believe is the best way to talk to our children about money, cash flow, and income.
On this episode, Natali and I are sitting down to talk about the important lessons about wealth we intend to instill in our children. We'll discuss the two differing ideas we were raised with, why we take our children to see our rental properties, and more. Don't miss episode 130 of Investing in Real Estate!
More About This Show
This topic was inspired by a conversation we recently had with our six-year-old son. We were talking about college, and he asked if we would be paying for it since he doesn't know how to make money. We found this was an important teaching opportunity.
We don't want our children to think of money as something that mommy and daddy have, but as something that they have the ability to create. Far too many people are raised with limiting beliefs about money, myself included. I honestly believe that comes from a lack of education about wealth building.
Money is a hard concept to understand and their jobs as adults-in-training is to be curious. We try really hard to give them straight but simple answers. But we want them to aim their lives at wealth building, not paycheck earning. So we choose our words carefully.
One of the ways we try to teach this lesson is by taking our children to our investment properties. I have explained to them that Daddy just bought this house and my goal is to fix it up nicely for another family to live in. I explain that we want to make money by renting this house to another family. I explain that this house will continue to help us make money in our family if we fix it up carefully and respectfully.
Our kids are getting a great education but human beings were always made to be hands-on apprentices, not receptacles of facts. This is why I really believe that they should come with me to see our deals whenever possible, with of course the proper footwear and perhaps a hard hat if necessary. Or even if not necessary because what kid doesn't love wearing a hard hat!?
On today's show, we'll discuss further the idea of teaching children to be empowered in wealth building. We'll talk about how we teach them the value of a dollar, and the importance of involving them appropriately at their age and maturity level.
If you're ready to begin building a passive income through rental real estate, book a FREE call with our team today. We're ready to talk about your goals and want to help you learn more about earning legacy wealth for you and your family.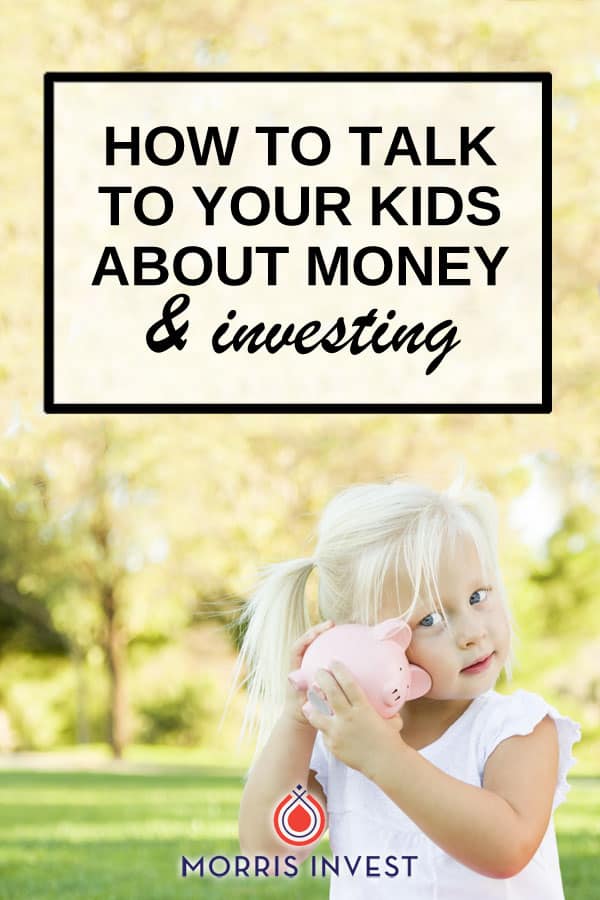 On this episode you'll learn:
What are financial geese vs eggs?
How is a distressed property a lesson about cleaning?
What kinds of jobs can you assign to your children?
How to be intentional about the words you choose when talking about money.
And much more!
Episode Resources
VTech
Rich Dad Poor Dad by Robert T. Kiyosaki
Subscribe to Investing in Real Estate on iTunes
Find Your Financial Freedom Number
Subscribe to the Morris Invest YouTube channel
Like Morris Invest on Facebook
Ready To Build Passive Income Through Rental Real Estate?
Ready to talk about your goals? We're here to show you the tools and teach you the process to begin earning legacy wealth for you and your family.