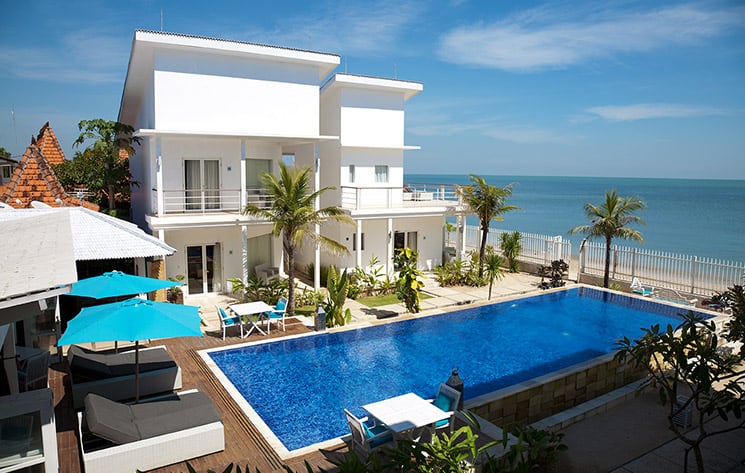 The creation of Airbnb was a brilliant idea that has creatively allowed entrepreneurial-minded individuals to monetize their property in an efficient and highly profitable way. If you are already making income from your Airbnb rental, or, if you want to learn how to make money on Airbnb, we are recommending three resources that will ultimately help you maximize your Airbnb rental income.
With Airbnb providing access to over 6 million places to stay, with an estimated 100,000 cities to choose from, along with 191 countries, it goes without saying that there are plenty of opportunities to create passive income and build wealth utilizing this platform.
Increase Your Airbnb Rental Income
For most, generating a high Airbnb rental income is their goal. However, because there are so many elements in running a successful Airbnb business, to achieve this goal, it's imperative to know all the basics, as well as the advanced methods involved in renting out your property. You will want to become familiar with how to increase your Airbnb bookings, rankings, and so on. To assist you in reaching your goal of making money with Airbnb, we recommend that you check out these three resources that are geared towards helping Airbnb real estate investors like yourself.
1. BnB Formula – A Free Course to Learn How to Build a Successful AirBnB Business
If you're serious about making more money on Airbnb, this course, by Brian Page, will teach you how to build a successful Airbnb business that will skyrocket your rental income. The course, titled, How I Earned 6 Figures In 6 Months On Airbnb™ Using Other People's Properties, has been used by many successful rental property investors to enhance their Airbnb business.
The training is actually free. All you have to do is sign up to reserve your online seat. His Airbnb course will help you gain knowledge on the following:
How to place yourself on the top 1% of all Airbnb hosts worldwide by gaining the needed cash flow earning skills.

You will learn how to find property owners that will allow you to place their property on Airbnb.

Create a passive income experience by outsourcing and automating your Airbnb business so you can work less and still bring in large amounts of rental income.
You won't just learn how to make money with Airbnb, you will learn how to build wealth by generating high Airbnb rental income. Brian Page created a profitable Airbnb business and earned $300,000 in his first year. He has students from all over the world who are earning six figures. He's more than qualified to get you started on Airbnb, and teach you how to increase your rental property income. Check out this free course and increase your Airbnb profits.
2. Make More Money on Airbnb by Using AirDNA
You've heard the saying, "the numbers don't lie", right? Well, with AirDNA, this especially rings true. Utilizing this resource will allow you to stop running by trial and error and start making decisions based on data.
AirDNA will allow real estate investors to find the most profitable locations for Airbnb short-term rentals and retrieve data as to what the rental income potential would be for that area. Additionally, it will provide information on the performance of vacation homes in over 80,000 cities. See the Airbnb trends, find out how your Airbnb rental is performing against others, and more. In their exact words, " AirDNA turns industry-savvy, short-term rental data into strategic, actionable analytics."
Increase your Airbnb rental income by utilizing AirDNA's algorithms and gain insider information.  This will allow you to stop guessing and start taking the needed steps to increase your Airbnb income.
Increasing your Airbnb Profits the Right Way!
As you can see, there are resources out there that can guide you on your journey to increase your Airbnb rental revenue. Other people are successful and making lots of money on Airbnb, so there is no reason you can't make that happen for yourself. These three resources will increase your Airbnb cash flow in no time, so don't wait, there is money to be made!
Ready To Build Passive Income Through Rental Real Estate?
Ready to talk about your goals? We're here to show you the tools and teach you the process to begin earning legacy wealth for you and your family.