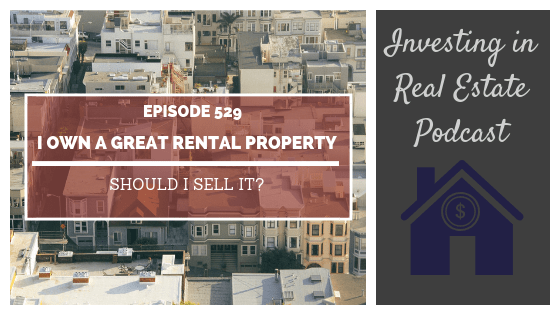 Book a call with our team: https://morrisinvest.com/book-a-call/
From time to time, you might find yourself considering the option of selling one of your rental properties. Whether it's due to market shifts, or personal financial situations, if you find yourself tempted to sell your rental property, there are a few things to consider.
On this episode of Investing in Real Estate, Natali and I are talking about long-term buy and hold strategies, addressing underlying fears, and what to do if you feel like you need to sell a rental property. Please join us for episode 529!
On this episode you'll learn:
The number one biggest regret among seasoned real estate investors.

One drawback to rental real estate.

The importance of having a rainy day fund.

Why saving money is losing.

The importance of addressing your fears.

And more!
Episode Resources
When Will I Make My Money Back?
The 6 Rules of Using a 1031 Exchange
The Ultimate Guide to 1031 Exchanges
Financial Freedom Academy
Find Your Financial Freedom Number
Subscribe to the Morris Invest YouTube channel
Like Morris Invest on Facebook
If you're ready to begin building a passive income through rental real estate, book a FREE call with our team today. We're ready to talk about your goals and want to help you learn more about earning legacy wealth for you and your family.
Ready To Build Passive Income Through Rental Real Estate?
Ready to talk about your goals? We're here to show you the tools and teach you the process to begin earning legacy wealth for you and your family.