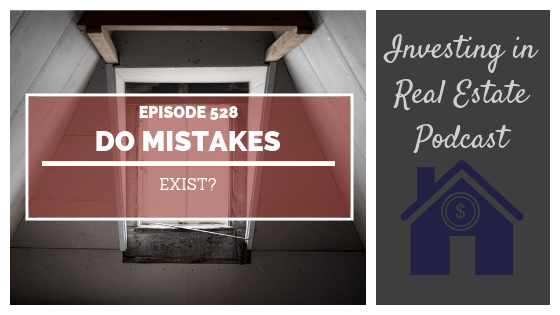 Book a call with our team: https://go.oncehub.com/morrisinvest
When interviewed about his car production process, Henry Ford said, "I've never made a mistake in my life. Never! And neither did you ever make a mistake—or anybody else. For what purpose do you suppose you are living on earth? Do you know what you are here for? l'll tell you what every living person is here for, and that is to get experience. That's all we can get out of life."
On today's show, I want to talk about the value of making mistakes. I'll share some of my own struggles in my business, and my attempts to grow from them. You'll learn about the power of getting uncomfortable and taking risks, and how to use your own mistakes as learning tools.
On this episode you'll learn:
What it means to live your life inside a padded cell.

How to learn from your mistakes.

Why getting uncomfortable can be good for you.

How taking risks can lead to success.

And more!
Episode Resources
Find Your Financial Freedom Number
Subscribe to the Morris Invest YouTube channel
Like Morris Invest on Facebook
If you're ready to begin building a passive income through rental real estate, book a FREE call with our team today. We're ready to talk about your goals and want to help you learn more about earning legacy wealth for you and your family.
Ready To Build Passive Income Through Rental Real Estate?
Ready to talk about your goals? We're here to show you the tools and teach you the process to begin earning legacy wealth for you and your family.