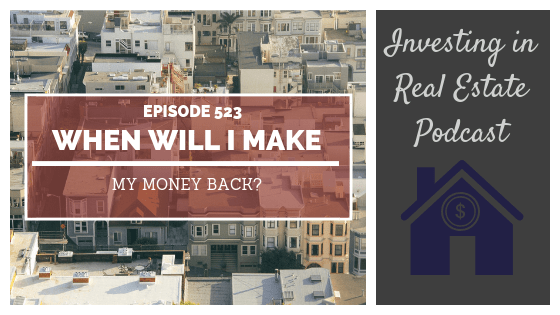 Book a call with our team: https://go.oncehub.com/morrisinvest
This episode is sponsored by Zapier! Growing a business is hard, especially when you're wasting hours every day moving data from emails to spreadsheets to your CRM to wherever. Shouldn't that kind of stuff just happen, without you lifting a finger? Zapier can help. Zapier is the easiest way to automate your work. It connects all your business software and handles work for you, so you can focus on the things that matter most. Right now through November, try Zapier free by going to our special link, zapier.com/investing.
A lot of new investors often wonder how long it will take them to make back their initial investment on a rental property. However, this is the wrong question to ask. When you become a real estate investor, you'll want to start thinking of your money as streams of cash, not piles of cash.
On today's show, we're walking you through a real life example from one of our listeners. You'll hear exact numbers, ROI, and how to start asking the right questions when it comes to your investments. Please join us for episode 523 of Investing in Real Estate!
On this episode you'll learn:
How to see the big picture when it comes to your investments.

The difference between a golden goose and a golden egg.

The truth about having a savings account.

Why appraisals don't matter as much as you might think.

How to calculate your return on investment.

And more!
Episode Resources
Zapier
Savers are Losers
Financial Freedom Academy
How to Calculate ROI on an Investment4 Ways to Make Money in Real Estate Investing
Find Your Financial Freedom Number
Subscribe to the Morris Invest YouTube channel
Like Morris Invest on Facebook
If you're ready to begin building a passive income through rental real estate, book a FREE call with our team today. We're ready to talk about your goals and want to help you learn more about earning legacy wealth for you and your family.
Ready To Build Passive Income Through Rental Real Estate?
Ready to talk about your goals? We're here to show you the tools and teach you the process to begin earning legacy wealth for you and your family.