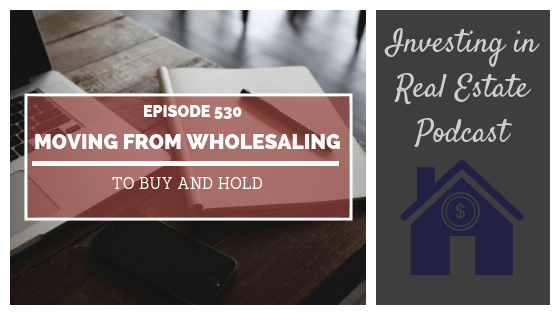 Book a call with our team: https://go.oncehub.com/morrisinvest/?utm_source=MIblog&utm_medium=MIBlog&utm_campaign=MIblog&Source=MIblog
On today's episode of Investing in Real Estate, I'm joined by Brian Ellwood, a real estate professional who retired by the age of 30 thanks to passive income. Brian's passion is teaching others how to replace their income by acquiring rental real estate.
In this interview, Brian is sharing his inspirational story of quitting his job, getting involved with wholesaling, and becoming a buy and hold investor. We'll discuss the power of setting clear goals, getting in the right mindset, and how to find your place in the real estate industry.
On this episode you'll learn:
How Brian got started in the wholesaling business.

How cutting your expenses can allow you to follow your dreams.

The importance of being cognizant of what you feed your mind.

How Brian pivoted from wholesaling to buy and hold real estate.

The power of writing down your goals.

How to find your niche in real estate investing.

And more!

Episode Resources
Fire Yourself by Brian Ellwood
Rich Dad Poor Dad by Robert Kiyosaki
Day One App
Find Your Financial Freedom Number
Subscribe to the Morris Invest YouTube channel
Like Morris Invest on Facebook
Connect with Brian Ellwood
Website
Podcast
Facebook Group
If you're ready to begin building a passive income through rental real estate, book a FREE call with our team today. We're ready to talk about your goals and want to help you learn more about earning legacy wealth for you and your family.
Ready To Build Passive Income Through Rental Real Estate?
Ready to talk about your goals? We're here to show you the tools and teach you the process to begin earning legacy wealth for you and your family.