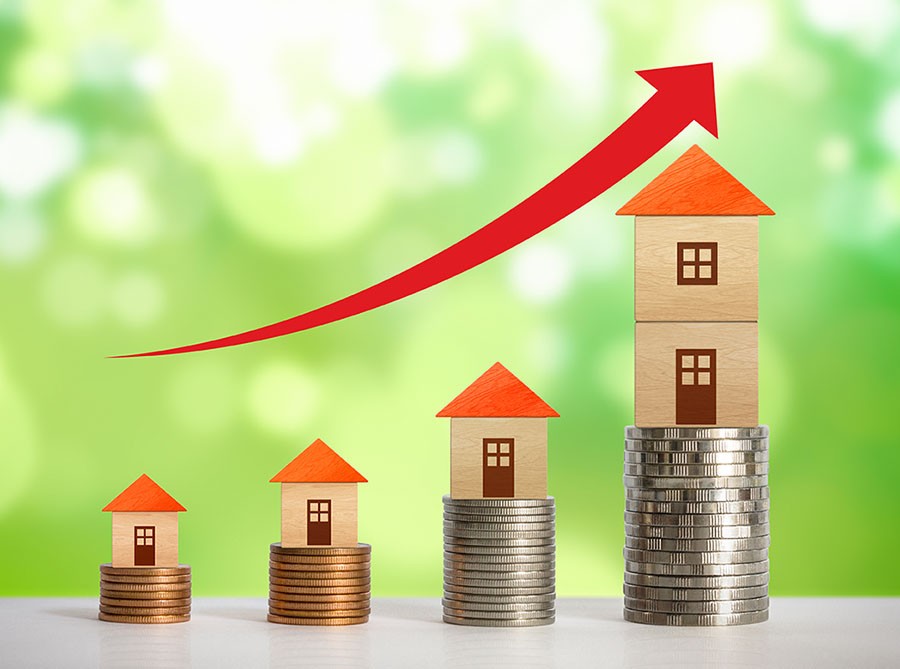 As we continue with our interview series, we welcome Jarrett, an investor who started his rental real estate journey only two years ago. He shares his exciting story of how he successfully recession proofed his investments, a smart move that has protected his retirement funds from the ups and downs of the volatile stock market, as well as the unstable economy. Let's dive in as Clayton Morris, the founder of Morris Invest, asks crucial questions on how Jarrett got started, how he funded his first purchase, what the self-directed retirement set up process was like, where he is  today with his investment, and more.
A Quick Summary of Why Recession Proofing Your Investment is Crucial
When you invest your money, or life's savings into, let's say, paper assets, which is typically stocks, bonds, money market accounts, (the items your 401k or traditional IRAs are made of), and the like, you risk loosing it all in the blink of an eye. You can literally go to sleep with $100,000 in your account, only to wake up with $20,000. Your money is at the mercy of the economy, problematic nationwide issues or events that take place, and the ups and downs of the stock market.
It would be a wise strategy to have more control over your money by investing in tangible assets that you can have 100 percent control over. The best way to accomplish this is by investing in rental real estate. This ensures that your money is secured by a real physical asset.
The bottom line is that no matter how bad the economy gets, and no matter how low the stock market drops, people will always need a place to live – that fact will always remain stable, and so will your monthly cash flow.
A Perfect Example of Putting a Recession Proof Investment Strategy in Place
Now that we know the importance of recession proofing your investing, let's take a look at how Jarrett moved forward with a recommendation from a friend to change his investment strategy, and how it all perfectly played out.
1. Can you give our audience the backstory on how you got started in real estate investing?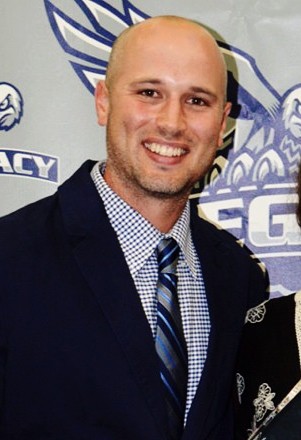 I got started a couple of years ago. Honestly, I had a recommendation from a friend about some of the things you and Natalie are doing. So I started listening to your podcast, and watching all of your YouTube videos.
I began to realize pretty quickly that I was much more interested in accumulating assets, and investing my retirement that way, as opposed to going through any of the conventional methods.
That led me to have a couple introductory phone calls with your team at Morris Invest. Within just a few weeks, I was already starting to really think more about my journey in real estate investing.
Within a short time after that, you guys found a fantastic duplex property for me to get my feet wet with.
A few weeks after that, it was done! I had my first investment property. I've been paying attention to how that has looked for the last two years, and it's been great. It's worked out really well.
2. How did you acquire the funds to purchase the duplex from Morris Invest?
I accumulated some retirement funds from my Roth IRA over the past 10 to 15 years. I had just let it sit, and I had an investor manage it for me. I moved my Roth IRA to a self-directed IRA, so that I could invest in real estate. You know, that process was a little bit scary for me at first, but, it actually wasn't that bad. I received tons of help along the way, and it went smoothly. It's been really hands-off and easy to manage.
3. You worked with our team on the set up of your self directed IRA, correct?
Yes, and prior to that, I had never even heard of a self-directed IRA. I didn't know it was possible to invest in real estate with one. I went through the process and it really was a new experience for me. I'm glad to have had the opportunity to see what the process looks like, and to know that there are other options out there other than just going through the more traditional methods, especially with what's going on right now. I'm really excited to have my retirement wrapped up in an asset, and making passive retirement income through it.
Clayton: Obviously, we're in the middle of this chaos right now with the Coronavirus, and our phones at our office have been ringing off the hook because people are really trying to figure out self direction, you know, the IRA process. They say, "I understand it's a much safer investment. How can I invest in real estate using one of my retirement funds like this?".
4. Can you take us through that process of how your self directed IRA was set up?
Sure. I worked with Hayley from Morris Invest and she was great. She went through every step of what was going to happen. She kept me well informed throughout the whole process – she drove the ship. I told her what I wanted to do, and we got together and partnered with what made sense for me, and what I currently had. And, you know, she was able to come up with the perfect property for what I needed, and started the process of getting that money moved over to a self directed IRA. She sent me all the forms and walked me through it.
Once I had everything filled out, and talked with my current financial advisor about how to get that money moved over, it was just a matter of signing a few documents and getting my account set up with the custodian for the self directed IRA. You know, after a week or so, it was pretty much all done, and all set up, and it was very hassle-free for me. She took care of me throughout the whole process and it was a lot simpler than I imagined it to be.
Clayton: The self-direction team in our office is very good. It usually takes them 10 minutes to set up an account. The next step would be the rollover process.
Right. The rollover took a little bit longer than setting up the account. But even that was really pretty simple. I had a little bit of an issue at the beginning with getting the funds released, so Hayley jumped on a conference call with me and walked me through it all, she was right there. She answered any questions that I had, and she really drove that whole process. She made it so simple. I couldn't be happier with her.
Clayton: This process with a self-direction account is a really powerful vehicle for people who want more information on the subject. We've got a self directed IRA video series here on the channel that walks you through that whole process of using self-direction for real estate investing.
5. What funds did you have to work with? Did you get financing?
I was able to purchase part of the property with a rollover, and the rest was financed through a loan inside the IRA. I had no idea that was possible. I didn't know that type of loan existed. Like I said, this was just really a whole new journey for me. I'm very hesitant to make big changes and big decisions about things, especially when it comes to my retirement. It's really strange how when I started hearing about this, how you could use this platform for your IRA. I knew it was for me. I don't jump into things very quickly, but it took me about five seconds to realize this is just the way to go, and that I wanted to jump right into it.
I'm glad I did. I don't know, quite possibly, how I was able to do that so quickly. It's just not part of my personality, but it just all made sense. I had no idea that this was out there. I was just so grateful to you guys for putting that out there, making it something that's well known to the rest of us who wouldn't have known otherwise.
Clayton: Well, thank you for saying that. We try. It's hard to educate people around this topic because it can be a little confusing sometimes for those who have self-directed IRAs.
I did get some feedback from some of the people that I work with, and some other financial advisors. "Are you sure?" That was a question that I received a lot. "Are you sure you want to do this?" I mean, the stock market was doing really well at that point. My IRA was already set up, and was getting a 10 to 11 percent return. But it just felt right to me. It was a direction I wanted to go in to start building some legacy wealth that would help me and my family in the long term. It was just a no brainer.
You know, I had a lot of people question it, but then once I sat down and explained it to them, what I understood about the process, they turned it around and started asking me about how this worked, as opposed to trying to tell me that it wasn't a good idea.
Clayton: So now let's talk about where we currently are right now, because obviously in the midst of all the stock market chaos and cryptocurrency chaos, real estate, as I believe, is a really strong and safe harbor.
6. Where do you want your retirement to go from here, given the current climate that we're in?
My goal is that I would like to continue to build on what I'm doing with my real estate investment. I'd like to have 5 or 6 more properties in the next 10 to 15 years, and just continue to accumulate them. That's the goal for my wife and I. And, you know, I just can't think of anything other than investing in assets right now. It just makes the most sense for us, and I'd love to do it more.
As teachers we have to be very careful with what we do with the income. And, you know, this seems to be the most safe and secure way to continue to build legacy wealth for us and our three daughters.
7. Can you describe the cash flow reliability from the two tenants that are in your duplex?
Each side of the duplex is rented out separately, and I've had occupancy in at least one of them for the entirety since I've owned the duplex. There have been a couple times where there's been a little bit of a turnover in one of the units. But the management company that I have has worked really hard at making sure that they get it set up and ready to go for the next tenant to come in.
They've been communicating with me through the entire process. It's really been pretty maintenance free for me, and I've appreciated the updates that I get. I really just have complete trust that it's going to continue to be rented out, and both units are going to be doing just fine, especially now. I think the rental market is going to be more and more something that people are looking for. The cash flow has been as expected, and I think that as we continue, it's going to just get better.
Clayton: We have an incredible demand for rental property in this country right now, and we have a housing shortage. So that's why if you look at what's happening with the Coronavirus, you would think, OK, essential workers right now –  hospitals, grocery store employees getting food to people, right? Well, also, builders are being able to continue building because we have a housing shortage in this country, and so they're considered essential workers. We continue to build in our markets right now. We need housing. So you're absolutely right about that. That's not going to go away anytime soon.
8. Regarding cash flow, what are you getting from the duplex, and did you have to convince your wife to move forward?
For the duplex, I'm currently getting $600 a month for each unit. It's Great. I love it!
I explained what I was doing, and I actually sat down with her, and just pulled up your YouTube videos, and starting from the beginning of the process, going through all of the self-direction videos. And, you know, she's very, very trusting in that when I have a gut feeling about something, she tends to jump on board and be excited about it.
She got through about half of the videos and just said, "this sounds awesome. Let's just do it". You know, I trust that she knew that I was looking into it a lot more than she was, and so she jumped right in with me, and she's been just as excited about it. She likes that I'm paying attention to it, that she doesn't need to.
Clayton: We did non-recourse financing on the property for you, right? So it's not tied to you personally. That's one thing a lot of people don't even know about, that non-recourse financing exists, which is when the bank puts their money on the asset itself, not you. You do put a little bit more down, but then it's not tied to you personally. So it's a really great investment vehicle.
9. Can you tell me about the Rental Property numbers?
Sure. I had just over $50,000 in a Roth IRA that I was working with. The duplex that I was able to purchase was closer to $142,000. So I took out a non-recourse loan for about $90,000 to be able to come up with the rest of it to secure the property. The monthly payments for the loan are just over $500, and I'm clearing because each side rents for $600.
I just wish that I had more to be able to continue the process. You know, once you get started with it, for me, it's kind of addicting. I mean, I've seen how this has worked, and I've seen the way that I've been able to cash flow pretty quickly off of this property. You start to get excited about that, and you want to put more, and more into it, and figure out a way to continue down that journey.
Clayton: You snowball whether it's pulling some equity out to buy the next property, or using somebody like Fund & Grow, or something similar. There are a lot of different mechanisms. But in the meantime, the tenants are building up your equity. You're happy because you're able to get into an investment property, provide a great property for someone, and you're building up that equity.
10. What's next for you and your wife?
Well, for us, we're going to try to continue to build our Roth IRA account. We want to be able to grow it as quickly as possible. Like you said, build it, use either some of the equity that we have, or another platform to build, to continue to gain assets, and continue to build equity. That's the name of the game for us. And we're completely sold on the idea. We're all in at this point. So we're excited about continuing to grow that account and eventually maybe even expand beyond that.
Clayton: I love it. I should mention, if anyone wants to book a call with our team, feel free to contact us and we'll jump on the phone with you, and get you on our waiting list for a property, if you're interested. Given all the drama right now and the economy, it's been a busy time around here.
Yeah. You won't regret it. Do it. It's a great phone call. It changed everything for my wife and I. And, you know, we're so glad that we went ahead and made that call. It was great.
11. What would you say to people to maybe alleviate some fear?
I would just say be informed. Go through and listen to the podcasts and the YouTube videos, talk to other people that have done this. I mean, for me, what really what pushed me forward was just talking to some people who have gone through this journey, hearing their story. Once I was able to look at both sides of the equation, it just made complete sense. I mean, the more that I found out about this, the more I loved it.
But you have to know how the whole thing works. A lot of these things I didn't know were possible. So just get informed and go through everything and just see if it makes sense for you and your situation, because there's a lot more out there than what you hear typically, unless you go look for it. So I was really happy that I was pointed in your direction, directed to Morris Invest, and started watching you and Natalie just break it down and make it look simple.
And it just really is that simple. I mean, it's really that easy. The way that you guys explain it was just perfect for us to build upon, and to understand how it would impact our situation. And, you know, it was great. So I would just say, look into it. Morris Invest makes it really easy to understand through their podcasts, as well as their YouTube videos, to understand from start to finish anything that you want to look into. So don't wait. It's a great time to get into real estate. I love it!
Clayton: I just want everyone to get rid of the fear in their life. Invest in real tangible assets, not paper assets, not fake assets, real assets like real estate that produce a monthly cash flow.
Morris Invest Can Walk You Through the Process – From Start to Finish
If you have the desire to recession proof your investment funds, but don't have the know-how, we can help. Our team can help you roll over your retirement funds to a self directed IRA, provide property options in exceptional rental markets, renovate them for you, fill your rental property with stable tenants, put a property manager in place, and more. You won't have to worry about anything except how you can feel at peace knowing your retirement funds are finally in a safe place.
Safe Investment Strategy Resources
Get on the Path to Recession Proofing Your Investments with Cash Flowing Rental Real Estate!
If Jarrett's personal real estate journey has inspired you, and you would like to learn how to take the same steps he did, schedule a call with Morris Invest. We can help you get your retirement funds out of the volatile stock market, out of your current unpredictable retirement accounts, and direct those funds towards a reliable, cash flowing, tangible asset that you have total control over!
If you are interested in watching Jarrett's interview, simply play the video below! Or, if you prefer to hear it, check out its corresponding podcast page.
Ready To Build Passive Income Through Rental Real Estate?
Ready to talk about your goals? We're here to show you the tools and teach you the process to begin earning legacy wealth for you and your family.