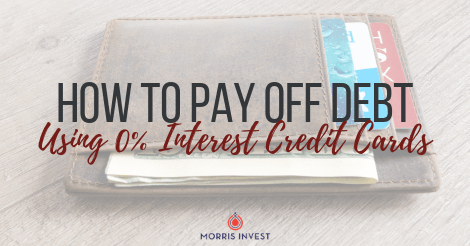 Let's start this year off the right way by paying down debt using one of my favorite strategies. The 0% interest credit card strategy from our friends at Fund&Grow. 
Yes you read that right. We're going to use 0% interest cards to get us out of this hole. It works like a charm. I was over $75,000 in debt and I successfully paid it all off using this strategy.
I even took it one step further and used this strategy to buy investment rental properties.
While you may already be trying to tackle your debt in some way, you may find something powerful in this article that will help you shift your plan of attack. Or, you'll file this away for a another time when you're ready to use it.
Doing even a small piece of this plan may allow you to change your life for the better.
It may allow you to pay off your debt quickly, improve your credit score, help you achieve financial freedom sooner, and more.
I started using the 0% credit card debt strategy a number of years ago and since then I've paid off $75,000 using over $175,000 in credit that was extended to me with credit cards. I used a portion of that credit to buy single family homes and build passive income. That's called leverage and that's how the rich get richer.
It changed my life and I know it change yours.
My interest in this strategy started about 20 years ago when I started rolling over college credit card debt to other 0% credit cards that were offered to me at the time. However, I made one big mistake. I kept adding to my debt! Rule number one with this plan is to stop buying dumb stuff and adding to your debt. This plan only works if you use it to get out of debt, not piling it on.
Years ago I tried to do this myself. I'd research low or 0% cards and attempt to negotiate higher rates. Roll over my debt and attempt to avoid transaction fees for the rollovers. Now I use a professional company that does all of the heavy lifting for me.
I use a company called Fund&Grow to get me the credit cards, negotiate the terms, fix my credit score, and hold my hand through the process. You'll save $500 off your sign up fee with them if you sign up here. 
They are amazing. I've seem them successfully fix the credit of hundreds of clients and bring them funding of over 35 million dollars. Yes really! Here's why they're awesome:
They negotiate with the credit card companies to get you the highest amount of credit

They set up an LLC for you so that all of the cards are in your business name not your personal name

They assist you in fixing you credit score during this process

They will help you rinse and repeat so that you can continue with 0% cards
Once Fund&Grow gets you the funding with a few business credit cards you'll want to immediately use this time to dig out of your hole. Remember instead of paying that 18% interest on your current debt you get to use those additional monies to pay off the principle balance.
The plan that worked for me involved writing down each bit of debt I carried from student loans to credit debt. Then I went after the culprit with the lowest balance until all of them were paid off.
If you want to get really crazy my wife and I took this strategy to another level and used this funding to also pay down the principal balance of our primary mortgage in 5 years. No more debt. We even wrote a book about it here: How To Pay Off Your Mortgage in 5 Years.
To be really in control of how you make money and manage your finances you'll eventually want to join our Financial Freedom Academy where we've helped hundreds of people pay down debt and build passive income. It's one thing to pay down debt but it's another thing to start buying and building performing assets that pay you every month. It's amazing to watch our secret Facebook group grow each month with people who are getting out of the rat race and building passive income.
In the meantime click here to join Fund&Grow today, and start using those 0% credit cards to get out of debt this year. I can't wait to hear your success stories.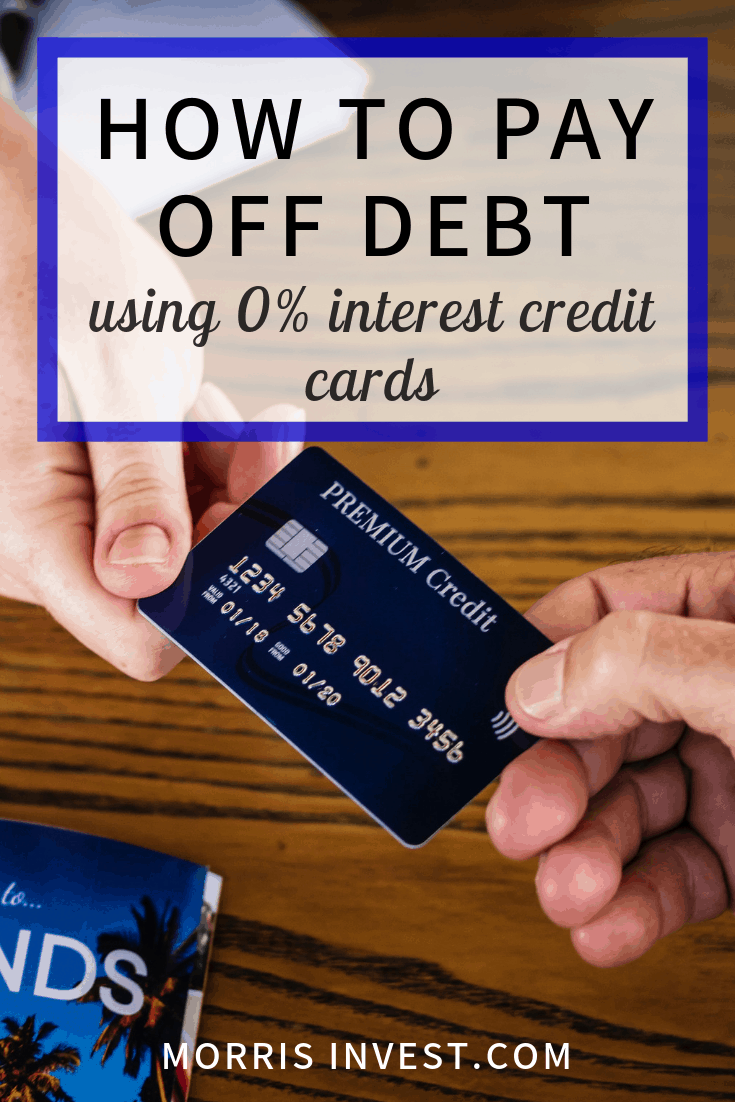 Ready To Build Passive Income Through Rental Real Estate?
Ready to talk about your goals? We're here to show you the tools and teach you the process to begin earning legacy wealth for you and your family.