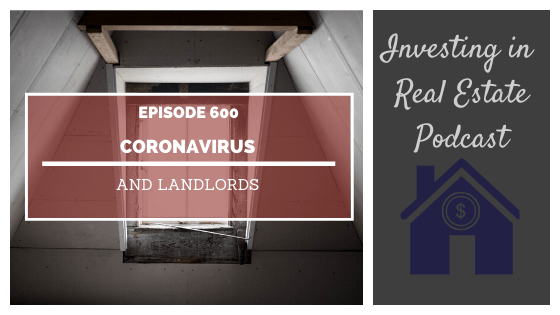 Book a call with our team: https://go.oncehub.com/morrisinvest/?utm_source=MIblog&utm_medium=MIBlog&utm_campaign=MIblog&Source=MIblog
This episode is also sponsored by LightStream! How much money are you paying in interest on your credit cards every month? With LightStream, you can consolidate your credit cards into just one payment at a lower, fixed rate and start saving money. Just for our listeners, apply now to get a special interest rate discount and save even more. The only way to get this discount is to go to lightstream.com/investing.
If you're a landlord during a public health crisis how do you respond? It's very possible that your tenants are feeling the effects of the economic downturn of COVID-19. There are many ways that people will lose their ability to earn an income and pay their rent, which means you as the landlord could miss out on rent.
On today's show, we're talking about possibilities for getting creative and finding solution that works for you and your tenants. We'll contemplate how local governments could respond, options for waiving late fees, and how to offer compassion. Don't miss episode 600 of Investing in Real Estate!
On this episode you'll learn:
How mortgages are being affected by the economic downturn.
What you should consider with non-paying tenants.
The importance of communication during a crisis.
And more.
How Mortgages Are Being Affected by the Economic Downturn
Currently in Italy, banks are calling for a reprieve on mortgages. In the US, no such demand has been made, but the government is asking nicely for banks to do something similar. This may be helpful to you as a landlord IF you have a mortgage on your rental property.
What You Should Consider with Non-Paying Tenants
If your tenants are unable to work during this time, you can expect to have issues collecting rent. We know that most Americans have little to no emergency fund. So how can you run you business effectively while still being a compassionate human being during this time? Perhaps you can work out an agreement with your tenant to waive late fees. Another option is to reduce rent for a short period of time. The choice is yours, but remember this is where the human equation comes in to play. Certainly you need to pay your bills, but your tenant still needs a place to live. We hope you can practice kindness and find a solution that works for both you and your tenant.
The Importance of Communication During a Crisis
The worst thing you can do during this time is ignore any problems that may arise. If you've got a tenant who is unable to pay, it's your role to communicate with them AND your bank to find solutions. This situation is uncharted territory, and we like to believe that most people and companies will do their best to make things right.
Episode Resources
LightStream
Subscribe to Investing in Real Estate on Apple Podcasts
Find Your Financial Freedom Number
Subscribe to the Morris Invest YouTube channel
Like Morris Invest on Facebook
Ready To Build Passive Income Through Rental Real Estate?
Ready to talk about your goals? We're here to show you the tools and teach you the process to begin earning legacy wealth for you and your family.