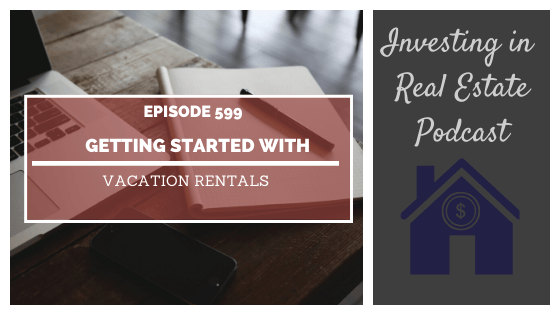 Book a call with our team: https://morrisinvest.com/book-a-call/
This episode is sponsored by Fiverr! Fiverr's marketplace helps you get more done with less. Fiverr connects businesses with freelancers who offer hundreds of digital services including graphic design, copywriting, web programming, film editing, and more. Take Five and check out FIVERR.com and you will receive 10% off your first order by using my code CLAYTON.
This episode is also sponsored by ZipRecruiter! With their powerful matching technology, ZipRecruiter scans thousands of resumes to find people with the right skills and experience for your job — and actively invites them to apply. ZipRecruiter is so effective that 4 out of 5 employers who post on ZipRecruiter get a quality candidate within the first day. To try ZipRecruiter for free, my listeners can go to ziprecruiter.com/investing.
Have you ever considered purchasing a vacation rental, but you just don't know where to start? Today's guest, Erica Muller is the founder of Vrolio. Vrolio is a company that offers a platform for investors to buy and sell short-term vacation rental properties.
On this episode of Investing in Real Estate, Erica is sharing her insights into the world of vacation rentals. We'll talk about short-term rentals as a niche, how the market has changed, and how to be successful as a short-term investor. If you've ever wondered how to begin investing in vacation homes, this episode is for you!
On this episode you'll learn:
Why short-term rentals are a great niche market.
What a lifestyle investment is.
How Vrolio helps investors.
And much more!
Why Short-Term Rentals Are a Great Niche Market
Erica realized around the time of the market crash that vacation rentals had a steady demand. It seemed that there was a bubble of protection around this specific niche. There was a huge pool of buyers, along with a realistic exit strategy. Around this time, Airbnb launched. Short-term rentals quickly became the preferred way to travel for Millennials.
What a Lifestyle Investment Is
A vacation rental is known as a lifestyle investment. This is because it not only supports the investor with income, but it also allows the investor to use the property as a vacation home when they see fit! Erica says that most short-term rental owners use their vacation homes occasionally.
How Vrolio Helps Investors
Vrolio bridges the gap between investors and the vacation rental world by offering a marketplace where short-term rentals can be purchased and sold. Vriolio's search engine can pull up hundreds of turnkey rentals with the click of a button. They also offer an interactive investment analyzer, a network, and educational tools to make the process simple and streamlined.
Episode Resources
Fiverr
ZipRecruiter
Subscribe to Investing in Real Estate on Apple Podcasts
Find Your Financial Freedom Number
Subscribe to the Morris Invest YouTube channel
Like Morris Invest on Facebook
Connect with Erica Muller
Website
LinkedIn
Ready To Build Passive Income Through Rental Real Estate?
Ready to talk about your goals? We're here to show you the tools and teach you the process to begin earning legacy wealth for you and your family.