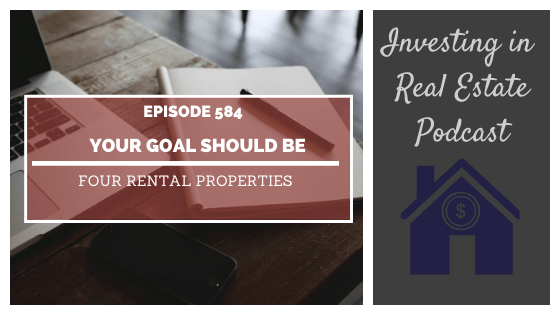 Book a call with our team: https://go.oncehub.com/morrisinvest
This episode is sponsored by SimpliSafe! With SimpliSafe,you get comprehensive protection for your entire home. Outdoor cameras and doorbells alert you to anyone approaching your home. Entry, motion and glass break sensors guard inside. It's 24/7 monitoring by live security professionals. You can set up your system yourself, no tools needed—or SimpliSafe can do it for you. Visit simplisafe.com/investing. You'll get FREE shipping and a 60-day risk free trial.
On today's show, Michael Zuber is back to share why you should make it your goal to purchase four rental properties. In this interview, Michael is sharing his insights on setting attainable goals, what it's really like to be a landlord, and how to grow your wealth one rental at a time.
You're going to learn how your life could change by simply purchasing four rental properties. If you're interested in building passive income through real estate investing, I hope Michael's story will inspire you to take action.
On this episode you'll learn:
The reasoning behind the four-property paradigm.
How Michael got started in real estate investing.
Why the first four properties are simple.
The reason why going from zero to one property is the hardest.
And more!
Episode Resources
SimpliSafe
One Rental at a Time by Michael Zuber
Subscribe to Investing in Real Estate on Apple Podcasts
Find Your Financial Freedom Number
Subscribe to the Morris Invest YouTube channel
Like Morris Invest on Facebook
Contact Michael Zuber
LinkedIn
YouTube
If you're ready to begin building a passive income through rental real estate, book a FREE call with our team today. We're ready to talk about your goals and want to help you learn more about earning legacy wealth for you and your family.
Ready To Build Passive Income Through Rental Real Estate?
Ready to talk about your goals? We're here to show you the tools and teach you the process to begin earning legacy wealth for you and your family.