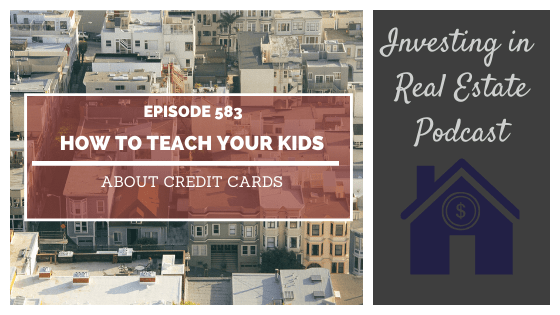 Book a call with our team: https://morrisinvest.com/book-a-call/
We take the responsibility of instilling financial intelligence in our children very seriously. As our society becomes less and less reliant on cash, we've had to consider the importance of teaching our kids about how credit cards work. Money can be a difficult concept for young children to grasp, and credit is even more complicated.
On this episode of Investing in Real Estate, we're sharing our journey of giving our children a financial education. You'll hear about how we teach our kids to manage their money, how we use debit cards made specifically for minors, and how our kids earn and budget their money.
On this episode you'll learn:
How to teach your children about money in a cashless society.
What Greenlight is and how it works.
Why we don't associate allowance with chores.
How to set a budget for your children.
The importance of teaching your kids about assets and liabilities.
And more!
Episode Resources
The Opposite of Spoiled by Ron Lieber
Greenlight
Cashflow Game
How to Pay Your Credit Card with Tax-Free Dollars
Subscribe to Investing in Real Estate on Apple Podcasts
Find Your Financial Freedom Number
Subscribe to the Morris Invest YouTube channel
Like Morris Invest on Facebook
If you're ready to begin building a passive income through rental real estate, book a FREE call with our team today. We're ready to talk about your goals and want to help you learn more about earning legacy wealth for you and your family.
Ready To Build Passive Income Through Rental Real Estate?
Ready to talk about your goals? We're here to show you the tools and teach you the process to begin earning legacy wealth for you and your family.