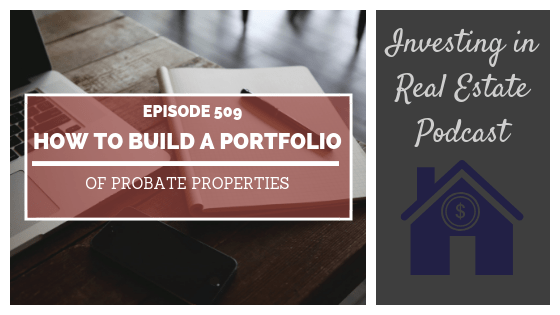 Book a call with our team: https://go.oncehub.com/morrisinvest/?utm_source=MIblog&utm_medium=MIBlog&utm_campaign=MIblog&Source=MIblog
This episode of Investing in Real Estate is sponsored by Pitney Bowes! Shipping and mailing from your desk has never been simpler than with SendPro Online from Pitney Bowes. With SendPro Online from Pitney Bowes, it's just click, send, and save for as low as $4.99 (four dollars and 99 cents) a month. Send envelopes, flats, and packages right from your desk and you are back to business in no time. And for being an Investing in Real Estate listener, you'll receive a FREE 30-day trial to get started and a FREE 10-pound scale to ensure that you never overpay. Go to pb.com/clayton to redeem this special offer!
This episode is also sponsored by Vincero Watches! It's the biggest sale of the year. Everything onsite is on sale. No exclusions. When it comes to watches, this is the best bang for your buck you will ever have the chance to get. Go to vincerowatches.com to shop the anniversary sale!
One interesting way of building a real estate portfolio is to acquire probate deals. However, this can be a sensitive topic, so it must be approached with kindness and empathy. Chad Corbett is the co-founder of All the Leads, a company that provides comprehensive probate training to real estate investors.
On today's show, Chad is pulling back the curtain on the probate industry so you can learn how to build a portfolio of probate deals. You'll learn how to find probate deals, how to be an effective and fair negotiator, and more! If you've ever wondered about buying probate deals, this episode is for you!
On this episode you'll learn:
The three rules that Chad lives his life by.

What probate is and how it works.

What percentage of Americans have a living trust.

Cultural differences on how we view death.

How to find probate deals.

Why being a good listener is part of being a good negotiator.

How being empathetic changed Chad's business.

And more!
Episode Resources
Pitney Bowes
Vincero Watches
morrisinvest.com/probate
Blue Ocean Strategy by W. Chan Kim
Atomic Habits by James Clear
Find Your Financial Freedom Number
Subscribe to the Morris Invest YouTube channel
Like Morris Invest on Facebook
Contact Chad Corbett
Website
LinkedIn
If you're ready to begin building a passive income through rental real estate, book a FREE call with our team today. We're ready to talk about your goals and want to help you learn more about earning legacy wealth for you and your family.
Ready To Build Passive Income Through Rental Real Estate?
Ready to talk about your goals? We're here to show you the tools and teach you the process to begin earning legacy wealth for you and your family.