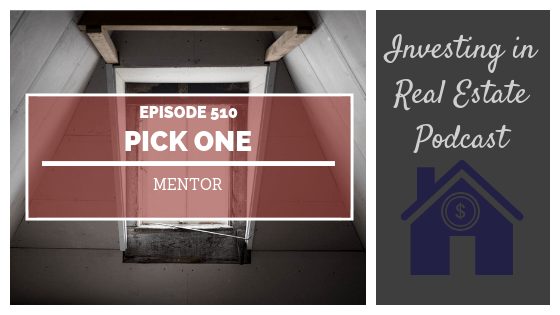 Book a call with our team: https://go.oncehub.com/morrisinvest/?utm_source=MIblog&utm_medium=MIBlog&utm_campaign=MIblog&Source=MIblog
This episode is sponsored by Clearbanc! Clearbanc is changing the way entrepreneurs raise money with equity-free capital. Clearbanc makes equity free investments from $10K – $10M and can get you a term sheet in less than 20 minutes. They charge a small flat fee for the capital, and you pay them back using a win-win rev share. So if you are doing over ten thousand a month in revenue, find out how you can receive Clearbanc capital by getting your 20 min term sheet at clearbanc.com/investing.
Working with a mentor can yield incredible benefits, but the key is to find the right mentor for you. And more importantly, you should choose one mentor instead of finding different pieces of conflicting advice.
On this episode of the Investing in Real Estate Podcast, I'm sharing a conversation I had with one of our Financial Freedom Academy members. You'll learn about the importance of following one path to success, how to find a mentor that resonates with you, and the benefits of working with a mentor.
On this episode you'll learn:
Why it's so important to follow one path to success.

How to be more receptive to learning.

Why asking questions can make you successful.

How to seek out the right mentor for you.

How working with a mentor can help you work on your shortcomings.

And more!
Episode Resources
Clearbanc
Financial Freedom Academy
Find Your Financial Freedom Number
Subscribe to the Morris Invest YouTube channel
Like Morris Invest on Facebook
If you're ready to begin building a passive income through rental real estate, book a FREE call with our team today. We're ready to talk about your goals and want to help you learn more about earning legacy wealth for you and your family.
Ready To Build Passive Income Through Rental Real Estate?
Ready to talk about your goals? We're here to show you the tools and teach you the process to begin earning legacy wealth for you and your family.