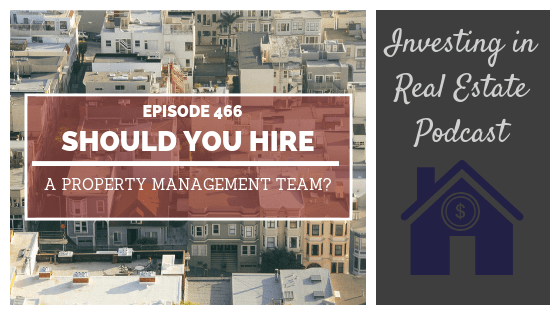 Book a call with our team: https://morrisinvest.com/book-a-call/
This episode of Investing in Real Estate is sponsored by Pitney Bowes! With SendPro Online by Pitney Bowes, it's easy to save time and money no matter what you send – from packages to overnights and letters. SendPro Online is only $14.99/month. And for being an Investing in Real Estate listener, you can get a FREE 30-day trial to get started PLUS a FREE 10 pound scale to help you accurately weigh your packages. Visit pb.com/clayton to redeem this offer.
This episode is sponsored by Blinkist! Blinkist is the only app that takes the best key takeaways, the need-to-know information from thousands of nonfiction books and condenses them down into just 15 minutes so you can read or listen to. Right now, for a limited time Blinkist has a special offer just for our audience. Go to blinkist.com/investing to start your free 7-day trial!
When you purchase your first rental property, there are many decisions you'll need to make. But there is one decision that can entirely dictate your experience in real estate investing: should you manage your property yourself, or hire an experienced property management team?
On this episode of Investing in Real Estate, Natali and I are sitting down to help you weigh your options! We'll share our experiences with hiring teams, as well as self-managing. If you've ever wondered if you should hire a property management company, this episode is for you!
On this episode you'll learn:
What the "allure of the first property" is.

How to determine which roles are a fit for you.

How much it costs to work with a property manager.

What the "don't call me number" is.

How to stop being an employee in your business.

And more!
Episode Resources
Pitney Bowes
Blinkist
How to Calculate ROI on a Real Estate Investment
Help, There's a Cat Stuck in My Furnace!
Find Your Financial Freedom Number
Subscribe to the Morris Invest YouTube channel
Like Morris Invest on Facebook
If you're ready to begin building a passive income through rental real estate, book a FREE call with our team today. We're ready to talk about your goals and want to help you learn more about earning legacy wealth for you and your family.

Ready To Build Passive Income Through Rental Real Estate?
Ready to talk about your goals? We're here to show you the tools and teach you the process to begin earning legacy wealth for you and your family.