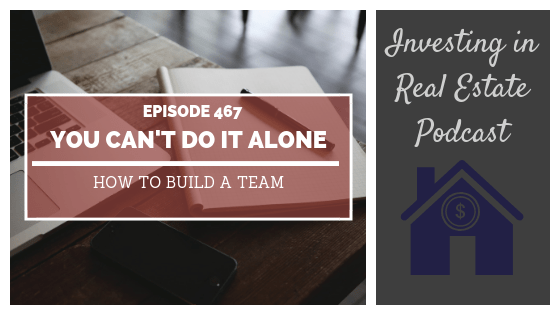 Book a call with our team: https://go.oncehub.com/morrisinvest/?utm_source=MIblog&utm_medium=MIBlog&utm_campaign=MIblog&Source=MIblog
This episode of Investing in Real Estate is sponsored by ZipRecruiter!  With their powerful matching technology, ZipRecruiter scans thousands of resumes to find people with the right experience and invites them to apply to your job. And right now, our listeners can try ZipRecruiter FOR FREE by visiting ziprecruiter.com/investing.
One surefire way to fail as a real estate investor is to try to do it alone. Finding success entails surrounding yourself with individuals who can help your business run smoothly and effectively. Especially if you want your real estate business to be scalable, you'll have to build a team.
On this episode of Investing in Real Estate, Alex Pardo from Flip Empire joins us to share his experience with building a team. You'll learn about Alex's journey to entrepreneurship, the importance of surrounding yourself with knowledgable people, and how to create a business that allows you to do the work that you love!
On this episode you'll learn:
How to leverage your unique gifts and talents to make an impact.

The importance of focusing on revenue producing activities.

How to find time to work on your business.

How to determine when it's time to start outsourcing.

The difference between creating and consuming.

How to leveraging technology to free up more time.

And more!
Episode Resources
ZipRecruiter
The 4-Hour Workweek by Tim Ferriss
The E-Myth by Michael Gerber
Traction by Gino Wickman
Find Your Financial Freedom Number
Subscribe to the Morris Invest YouTube channel
Like Morris Invest on Facebook
Contact Alex Pardo
Website
Podcast
If you're ready to begin building a passive income through rental real estate, book a FREE call with our team today. We're ready to talk about your goals and want to help you learn more about earning legacy wealth for you and your family.
Ready To Build Passive Income Through Rental Real Estate?
Ready to talk about your goals? We're here to show you the tools and teach you the process to begin earning legacy wealth for you and your family.