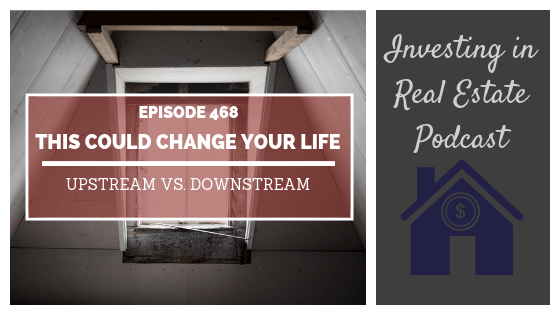 Book a call with our team: https://go.oncehub.com/morrisinvest
When you think about life as a current, we tend to praise those who swim against the stream. We tend to think of the innovators and explorers as those who charted new territory and made an impact.
But on today's show, I implore you to think of this metaphor in a different way. On this episode, I want to talk about the benefits of going downstream peacefully and trusting your intuition. I truly believe this way of thinking has the capability to change your life.
On this episode you'll learn:
What it means to fight against the stream.

The lessons we can learn from Abraham Lincoln.

How to get in touch with your intuition.

The importance of letting go of things that no longer serve you.

And more!
Episode Resources
Connect with me on Instagram
Find Your Financial Freedom Number
Subscribe to the Morris Invest YouTube channel
Like Morris Invest on Facebook
If you're ready to begin building a passive income through rental real estate, book a FREE call with our team today. We're ready to talk about your goals and want to help you learn more about earning legacy wealth for you and your family.
Ready To Build Passive Income Through Rental Real Estate?
Ready to talk about your goals? We're here to show you the tools and teach you the process to begin earning legacy wealth for you and your family.