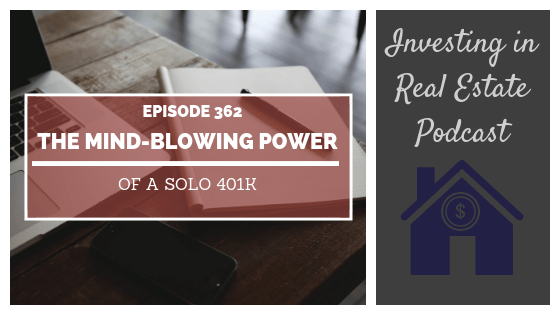 EP362: The Mind-Blowing Power of a Solo 401k – Interview with Dmitriy Fomichenko
Book a call with our team: https://go.oncehub.com/morrisinvest/?utm_source=MIblog&utm_medium=MIBlog&utm_campaign=MIblog&Source=MIblog
This episode of Investing in Real Estate is sponsored by eero. With eero, you can install an enterprise-grade WiFi system in your home in just a few minutes. For free overnight shipping to the US or Canada, visit eero.com and at checkout select overnight shipping THEN enter promo code INVESTING.
There are many ways to creatively finance real estate properties, and today on the podcast, we're highlighting the incredible benefits of a solo 401k. This is an amazing investment type that you can utilize in order to maximize your benefits. If you're looking to get the most bang for your buck out of your investment tools, this episode is for you!
On this episode of Investing in Real Estate, I'm sitting down with Dmitriy Fomichenko, the founder and president of Sense Financial Services to discuss the mind-blowing power of a solo 401k! Dmitriy is well versed on the ins and outs of solo 401ks, and he's here to share his knowledge. We're discussing the wide array of benefits of using a solo 401k, and how it can help you on your investing journey.
On this episode you'll learn:
The qualifications to open a solo 401k.
Why it means to have checkbook control.
How Dmitriy got started investing in real estate.
Why real estate properties yield higher returns than conventional investments.
The incredible tax benefits of a solo 401k.
The facts about using a loan-servicing company when lending out of your solo 401k.
The main difference between a traditional 401k and a solo 401k.
The two major reasons someone would select a self-directed IRA instead of a solo 401k.
And much more!
Episode Resources
eero
Subscribe to Investing in Real Estate on Apple Podcasts
Find Your Financial Freedom Number
Subscribe to the Morris Invest YouTube channel
Like Morris Invest on Facebook
Contact Dmitriy Fomichenko
Call for a complimentary consultation at 949-228-9394
Website
Facebook
Twitter
LinkedIn
If you're ready to begin building a passive income through rental real estate, book a FREE call with our team today. We're ready to talk about your goals and want to help you learn more about earning legacy wealth for you and your family.
Ready To Build Passive Income Through Rental Real Estate?
Ready to talk about your goals? We're here to show you the tools and teach you the process to begin earning legacy wealth for you and your family.