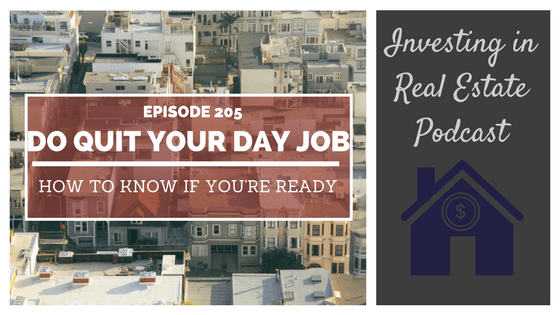 EP205: Do Quit Your Day Job: How to Know If You're Ready
Book a call with our team: https://go.oncehub.com/morrisinvest
I've spent the past 18 years reporting the news, but today I've got my own headline to share: I left my broadcasting career to pursue real estate full time. Real estate investing has changed my life, and now my mission is to help others reach financial freedom. This was a huge decision, and not one that I've taken lightly.
On today's show, Natali and I are discussing how we prepared for this transition, both mentally and financially. We'll share how I replaced my salary with passive income, and how to determine when it's time for a big life change. You'll learn the three major factors you should consider before quitting your job, and how you can intentionally create the life you want. Come along for episode 205 of Investing in Real Estate!
More About This Show
As a kid, I saw my dad suddenly lose his job and scramble to make ends meet. Then years later, the same thing happened to me. It's defeating to have your entire income ripped away in a matter of seconds.
I realized there is no security in being an employee, and that giving a company the power to make or break my financial future was a risk I was unwilling to take. Because of these experiences, I promised myself that I would never again be a slave to a paycheck. I began crafting a strategy to cover my expenses, regardless of my employer.
If you're a regular listener of this show, you know that everything I do in real estate is based around this idea. I call it the Freedom Number. This is a concept I developed to ensure that in the event that I lost my job or experienced some other financial hardship, that my expenses would still be covered.
I didn't reach my Freedom Number overnight. I've made mistakes in real estate. But I've always known that real estate investing is the ultimate vehicle to building financial freedom and passive income.
Finally this summer, we decided it was the right time for both our family and our business to create change. We've ran the numbers and determined that it's possible for us to cover our expenses without my broadcasting salary. We've had to confront our limiting beliefs about money, and we've learned to dissociate our self worth from other people's opinions.
On today's show, we're walking through how we created an exit strategy, crunched the numbers, and ultimately decided that I should leave my job. We'll discuss our spreadsheets and data, as well as the fears and emotional issues that accompany big life changes. If you've ever wanted to leave your job, but still have financial security, this episode is for you!
If you're ready to begin charting your own path to financial freedom, book a FREE call with our team today. We're ready to talk about your goals and want to help you learn more about earning legacy wealth for you and your family.
On this episode you'll learn:
What are the three major factors you should evaluate before leaving your job?

How can you diversify your portfolio within the realm of real estate?

What is a family balance sheet?

How can our egos keep us from reaching our goals?

And much more!
Episode Resources:
Find Your Financial Freedom Number
Subscribe to the Morris Invest YouTube channel
Like Morris Invest on Facebook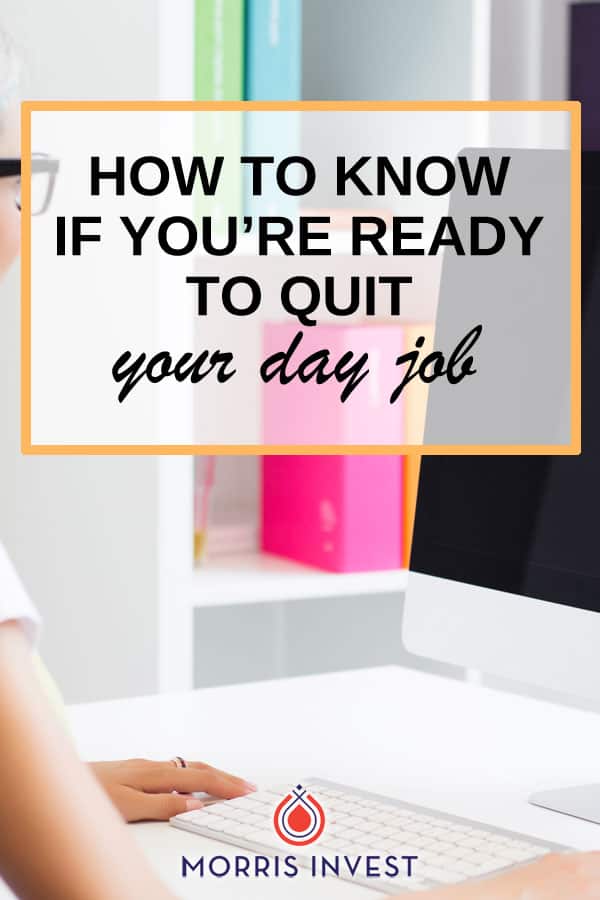 Ready To Build Passive Income Through Rental Real Estate?
Ready to talk about your goals? We're here to show you the tools and teach you the process to begin earning legacy wealth for you and your family.