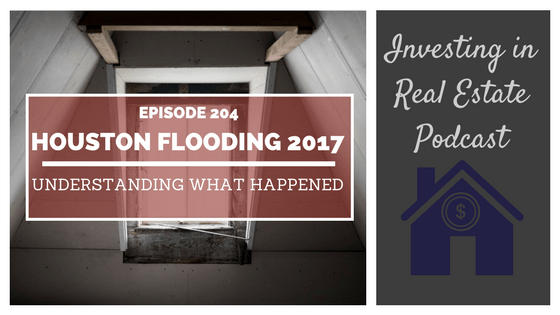 EP204: Houston Flooding 2017: Understanding What Happened
Book a call with our team: https://go.oncehub.com/morrisinvest/?utm_source=MIblog&utm_medium=MIBlog&utm_campaign=MIblog&Source=MIblog
You can't turn on the news without hearing about the death and destruction caused by Hurricane Harvey. Lately I've been answering emails left and right about the natural disaster. Because Houston is a popular rental market for investors, people are wondering how the hurricane will affect real estate investing.
On this episode of Investing in Real Estate, I'm discussing purchasing real estate in flood zones, the purpose of natural disaster insurance, why Houston is prone to flood damage. You'll learn how Texas compares to some of my favorite rental markets, and the future of Houston for real estate investing. Don't miss episode 204!
More About This Show
Many investors that I know love purchasing real estate in Texas. In recent years, the economy has been booming in Texas. Because there are no state income taxes, many businesses have started or moved there. Texas is also one of the most landlord-friendly states.
Personally, I don't purchase rental real estate in Texas. Because of the higher price point, as well as the higher property taxes, it just doesn't align with my investing strategy. Not to mention, I tend to not purchase in flood zones.
In comparison to Indiana, Texas is incredibly high risk for natural disasters. Meteorologically, it's impossible for that much moisture to affect the states where I invest. Unfortunately for Houston, there's nowhere for the excess water to go.
Many homes in Houston are now destroyed from the toxin-filled water. Some homes will need to be totally gutted, while others will be leveled. On today's show, I'll share more about the effects of Hurricane Harvey on Texas. I'll discuss the contractor shortage, plans for recovery and more! Please join me for episode 204 of Investing in Real Estate, and please consider donating to Red Cross for Hurricane Harvey Relief.
If you're ready to begin building a passive income through rental real estate, book a FREE call with our team today. We're ready to talk about your goals and want to help you learn more about earning legacy wealth for you and your family.
On this episode you'll learn:
What percentage of Houston's real estate was affected by Hurricane Harvey?
What is the National Flood Insurance Program?
How does Houston's flood protection infrastructure differ from Florida's?
How does the soil in Texas exacerbate the flooding problem?
And much more!

Episode Resources
Donate to Hurricane Harvey Relief at RedCross.org
5 Most Landlord Friendly States
Flood Insurance for Rental Properties
Is Your Rental Property in a Flood Zone?
Should You Buy a Rental Property in a Flood Zone?
Subscribe to Investing in Real Estate on iTunes
Find Your Financial Freedom Number
Subscribe to the Morris Invest YouTube channel
Like Morris Invest on Facebook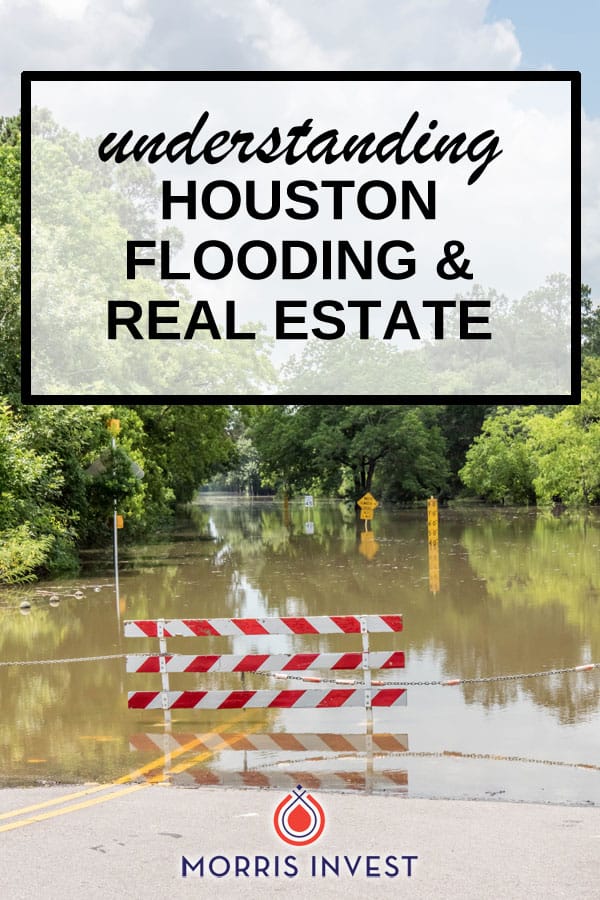 Ready To Build Passive Income Through Rental Real Estate?
Ready to talk about your goals? We're here to show you the tools and teach you the process to begin earning legacy wealth for you and your family.