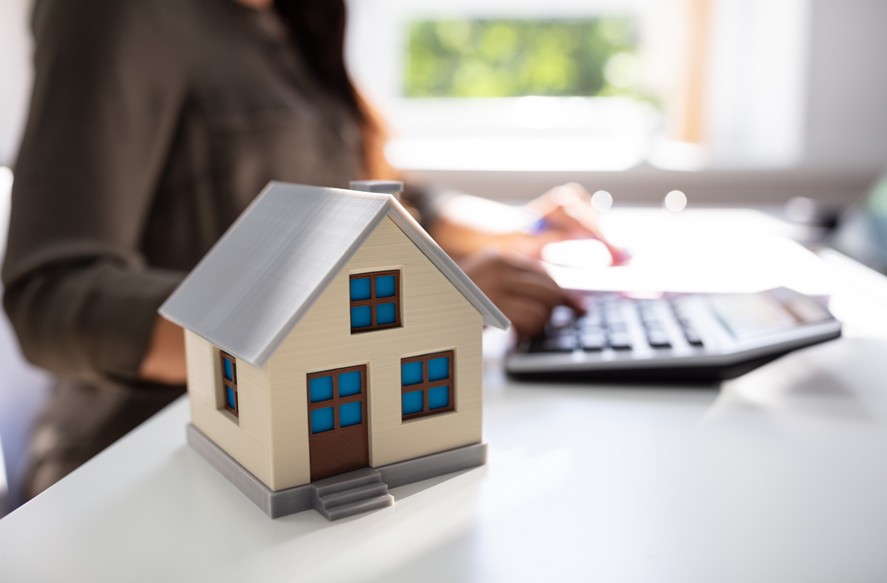 If you're a real estate investor looking to grow your portfolio, as well as increase your net worth, you will want to avoid buying expensive, full market value properties. Your goal should be to seek out low cost real estate. By that, we mean properties that are typically distressed or that have a motivated seller for one reason or another. These two scenarios can create a situation where you can buy cheap, yet profitable rental real estate.
How do you find cheap investment properties? Cheap rental real estate is found by seeking out off-market properties that are below market value. This is accomplished by sending direct mail to motivated sellers, utilizing the driving for dollars strategy where distressed properties are located, or by contacting a full service investment company that finds low cost rental real estate for you.
Ways to Find Below Market Value Rental Properties
There are more than a few ways to find cheap properties that you can invest in, but for today, we will focus on three strategies that have been proven to be highly successful. The goal is to find discounted lucrative deals that will bring in a steady cash flow. The best way to do this is to locate off-market properties. These types of properties are, as the name suggests, "off-market" – not listed, not advertised, and sold by the owner at a largely discounted price that is below the market value. Let's dive in to reveal how these lower cost properties are found:
Before you begin, get the full overview of this topic with Clayton Morris:
1. Utilize the Driving for Dollars Technique to Find Deeply Discounted Houses
This method of finding below market value real estate has been used for years by seasoned investors, as well as those just starting out. It's a simple strategy that provides positive results. It involves driving through neighborhoods, scouting out houses that are displaying signs of distress, give the appearance of not being cared for like overgrown lawns, have boarded up windows, and look unoccupied. This technique is actually so popular that an app was created to streamline the process. You can read more about it on the Driving for Dollars App page.
Once a prime lower cost property has been located, the interested real estate investor can do a few things to secure the deal:
Put a note on their door with your phone number and an explanation of why you are trying to get in touch with the owner of the house. You may think there is a low chance of them getting back to you, but in a lot of cases, these owners would love to have someone take the property off their hands.
You can do a search at the public recorder's office to see if the owner's information can be found so you can send a note there way explaining your interest and intent.
Knock on the neighbor's doors to see if they happen to know what's going on with the property/owner, and if they happen to have the owner's contact information.
If you are a foreign investor who is not able to apply the driving for dollars strategy, we did a write up specifically for investing abroad – The Best Strategies for Buying U.S. Real Estate if You're a Foreign Investor.
Some Information on Funding Your Real Estate Deals
If you have had great luck finding properties with the driving for dollars strategy, but are slowed down by coming up with the funds to keep buying them, you should read our article on the BRRRR Method for Real Estate Investing. It shows you a successful formula for investing in property after property without having to use money out of your own pocket.
For those who are buying your first property and need the funds to get started, you may be able to easily obtain the needed money from a company we work with called Fund&Grow. They help you get approved for business credit cards that offer an introductory offer of 0% interest. You then turn around and use that money to buy a low cost rental property while there is still zero interest. It's really a brilliant concept that has helped many investors get started. You can read more about it on our personal Fund&Grow page.
2. Create a Direct Mail Campaign that Reaches Motivated Property Sellers
Some feel that direct mail campaigns are a thing of the past, and digital advertising is the only way to go. However, direct mail has been proven to be very effective. It puts a real tangible item right into the hands of the owner. Pair this with it being an owner who would love to get rid of their property in exchange for a big chunk of money, and you have a recipe for success.
In order for a direct mail campaign to be successful, it can't be a random mailing. It has to be targeted and very specific. Additionally, the message should be direct and to the point so that the property owners will know right away what your intent is. You may only have a second or two to catch and keep their attention before they decide to toss the mailer in the trash. Here are a few ideas to locate properties with owners who might be motivated to sell at a low price:
Check with the County for Possible Problem Properties
Doing a search at your local county office can bring up results that will provide you with names and addresses of property owners who could be a motivated seller. This would include such things as properties with tax liens on them, code violations, evictions, foreclosures, and the like. The work is worth the effort because you will find that there are a lot of owners out there that are willing to sell at a cheap price to get out of the situation they are in with their property.
Find Low Cost Properties with ListSource.com
When getting things ready for your direct mail campaign, we suggest giving listsource.com a try. It's an informative resource that provides the type of homeowner leads that you are seeking. It allows you to set up specific targeted lists that will give your mailing a higher success rate. They update their list frequently to provide you with the most relevant information.
Once you have a potential property lined up, and you know the numbers, it's always a good idea to use the 1% rule to find out if it's even worth moving forward on. It's a simple formula that can save you a lot of money and time. We put together an article that discusses how it's used. Check it out so you can start implementing it into your routine – The 1% Rule for Real Estate Investing.
Also, if you plan on managing your properties yourself, it would be a good idea to try out software that can streamline the process. Some of our customers have used Landlord Studio for this purpose and it has really helped them out a lot. Have a look around the Landlord Studio website to see if it might be right for you.

3. Contact a Full-Service Investment Company that Specializes in Under Market Value Properties
If you want to buy low-cost, below market value properties, but you don't want to spend the time looking for them, utilizing a full service investment company is the answer. For instance, Morris Invest does all the leg work to provide profitable, affordable, low cost rental real estate to investors. All the investor has to do is provide the down payment.
Full service real estate companies not only provide off market properties, they also take care of all the other details such as rehabbing, placing a tenant in the property, assigning a property manager, and all the other big and small details that go along with setting you up with a cash flowing single-family or multi-family turnkey property. If you're not familiar with turnkey properties, you can find out everything you need to know from this article we put together – Are Turnkey Properties a Good Investment?
Here is just one perfect example of how a full service company can easily get you started. Morris Invest has some awesome rental properties available in Lubbock, Texas. They're beautiful houses that already have a 1-year lease tenant in place. Once purchased, you start cash flowing immediately, with a possible 50% ROI the first year. In addition to this, you can read all about what makes Texas a great place to buy rental real estate in our post on the topic – Is Texas a Good Place to Invest in Real Estate?
If you think you would be interested in having Morris Invest provide you with a below market value property, so you don't have to search for one yourself, schedule a complimentary call to get the ball rolling!
Additional Real Estate Articles by Morris Invest
For those of you who are trying to up their knowledge base as a real estate investor, here are a few informative articles that can help you along the way:
Grow Your Portfolio with Low Cost Rental Real Estate
Now that you know how to find lucrative properties for cheap prices, you can jump-start your investment career. No matter which strategy you use, driving for dollars, direct mail, or simply contacting a full service real estate company to provide you with a property, you are on a sure-fire way to generating great wealth. This is because rental real estate is really the fastest and most reliable way to increase your net worth.
If you have plans to start growing your portfolio, we suggest finding out just how many properties you will really need to become financially independent. You can easily do this with our Freedom Cheat Sheet that was created by Clayton Morris to help those trying to be free from their 9 to 5 day job.
Ready To Build Passive Income Through Rental Real Estate?
Ready to talk about your goals? We're here to show you the tools and teach you the process to begin earning legacy wealth for you and your family.