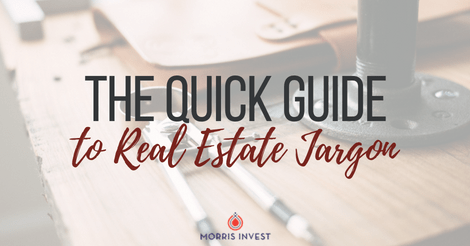 If you're new to the world of real estate investing, it can feel overwhelming. Not only do you have to learn about finding and renovating properties, setting up and running a business entity, but there's also an elaborate vocabulary to absorb!
When I first started in real estate, I felt overwhelmed and confused. It almost feels like some investors purposely throw out terms and acronyms to make you feel inadequate. But you shouldn't be discouraged to invest due to unfamiliarity of simple terms. Once you have an understanding of what these terms mean, you'll feel more confident in your investing ventures.
Let's level the playing field. Here's your quick guide to real estate lingo and jargon!
ROI – This is critical. If you only take away one thing from this post, let it be ROI! ROI should be the keystone of everything you do in real estate.  ROI stands for return on investment, which is a simple formula that calculates how much money you put into a property, and how much you get out of it. Different investors use different formulas, but here's my go-to blueprint.
COC – COC stands for cash-on-cash return. This is also a simple equation; its purpose is to determine your return on out-of-pocket expenses. This means you begin with the total amount of cash paid, unlike ROI where you calculate the total amount of the house, regardless of financing. To calculate cash-on-cash return, you would multiply the monthly rental income times 12 to determine the total amount of income for the year. I always remove 40% from that number in order to account for expenses. Then, the total will be divided by the amount paid in cash.
Pro-forma – You might hear commercial real estate investors use the term "pro forma." This is not used exclusively in real estate; it's a business term. Pro forma is a projected figure of financial results. In real estate, pro forma is applied to the projected income of a property. For example, how much rent the property will bring in, and what the expenses will be.
Operating expenses – In real estate, operating expenses are costs like property insurance, property taxes, and utilities. An operating expense can be any cost that deducts from overall cash flow on a property.
CAPEX – CAPEX is a term that investors throw around often. It means capital expenditure, which means any expense that improves the quality of the asset. Many investors set aside 15% of their income in a CAPEX account. Personally, I don't because I renovate my properties to minimize big-ticket repairs.
Rent roll – Rent roll is simply a record of information about the property. Typically a rent roll will include the amount of rent collected monthly, names of the tenants, and when their leases expire.
Tenant turnover – This is when a tenant inevitably vacates your property, and you have to get the property ready for the next tenant. Tenant turnover can be one of your biggest expenses, here's how to handle it properly.
NOI – NOI stands for net operating income. This is calculated by simply subtracting your operating expenses from your gross rental income.
Lease-up fee – During a tenant turnover, you can expect to pay a lease-up fee to your property management company. Typically, my property management companies charge around $150, but I've heard of some investors paying up to the equivalent of their monthly rent. This fee covers the property management company's expenses to find a new tenant, including background checks, employment verification, and more.
Now that you understand these terms, it's time to let go of your fear and take action! Let's talk about your real estate goals. Our team is ready to match you with a great cash flowing property!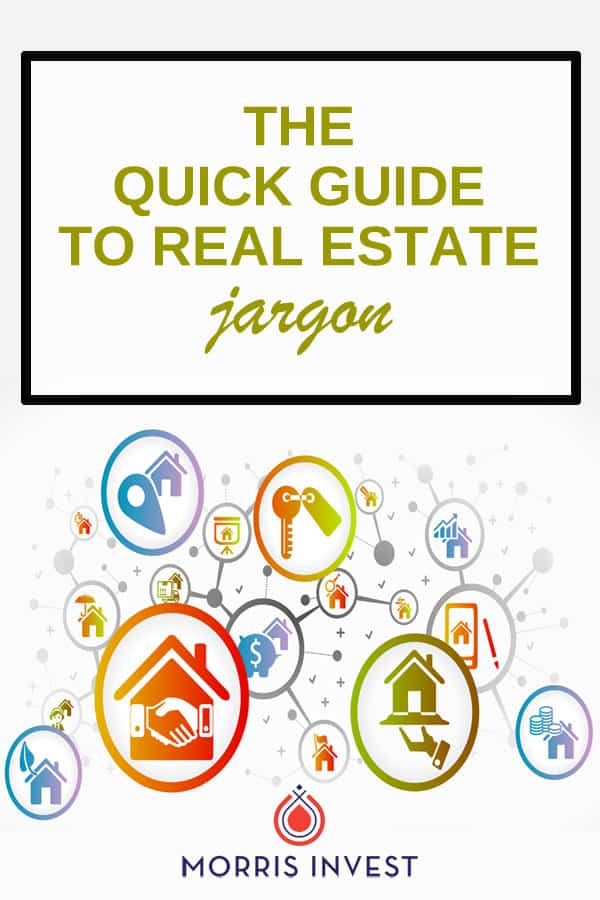 Ready To Build Passive Income Through Rental Real Estate?
Ready to talk about your goals? We're here to show you the tools and teach you the process to begin earning legacy wealth for you and your family.