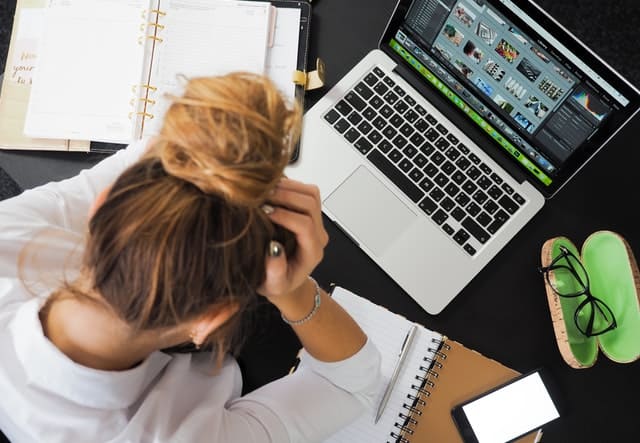 It's tough to maintain a healthy work-life balance as a landlord. You always answer calls, fill out paperwork, resolve disputes or attend to another, no-less-pressing responsibility. It can feel like a lot, but you're not alone.
Other landlords deal with the same kind of burnout you currently feel. It's not uncommon, and with all of your obligations, it's almost inevitable. Still, you have a variety of methods to avoid the "tired landlord" role.
So how do you move forward? What steps should you take to free up a little time? We'll walk you through everything you need to know, detailing a few suggestions for improving your efficiency.
1. Collect Payments Through an Online Portal
Paper checks for rental payments are outdated in today's digital age. Tenants want to submit their rent online, streamlining the process to make their lives — and your life — easier. Some landlords still prefer checks for rent payments because of the fees associated with an online portal, but the extra charge often pays off.
In truth, the money you spend dealing with a lost or returned check is usually higher than the fee from an online program. With instant payment and automatic reminders, you can feel confident your tenants will send in their money on time and without issue. It's a small way to make your job a little less stressful.
2. Develop an Intensive Screening Process
You've likely handled your share of tenant conflicts, addressing any noise complaints, odor issues and other problems inherent to renting. These disputes can get ugly, especially when your screening process is lenient. A high occupancy rate is a positive thing, of course, but the quality of your tenants is also important.
With that in mind, an intensive background check is an absolute must. It'll help you avoid drama in your rental properties, preventing a variety of problems you would otherwise have to manage. A quick call to any prior landlords is often smart, asking them if they'd rent to the applicant again.
3. Organize a Regular Maintenance Routine
The best approach to maintenance is a proactive approach. You can't afford to wait for a phone call and put out fires as they happen. That kind of damage control is costly and unsustainable, especially when you deal with a more serious problem like a clogged gutter.
A clogged gutter may not seem like a high-priority fix, but if it overflows, you could end up with water damage. Clean your gutters at least twice a year, once in spring and once in fall. Similarly, an appliance breakdown can wreak havoc on your tenants, but yearly maintenance can head off major problems. Schedule these tasks and other obligations and you'll have far fewer issues — and far fewer phone calls.
4. Set Strict Boundaries for Your Availability
You don't run a 24-hour hotline for questions and complaints. It may feel that way at times, but you need to set boundaries if you want to get a moment's peace. Communicate to your tenants that you work normal business hours between 9 a.m. and 6 p.m. on weekdays, no earlier, no later.
If you don't include this stipulation in your lease, outline the hours when your tenants are free to contact you. It's also a good idea to have an emergency plan in place to inform your tenants of what is and isn't a real emergency. When you set strict boundaries, you'll clarify the detail of your availability and more effectively resolve any tenant complaints.
5. Delegate Your Duties to a Property Manager
An enormous number of investors choose to delegate their responsibilities to a property manager. It's a simple way to approach the issues in the previous sections. Whether you deal with maintenance issues or tenant disputes, you can trust the company you hire to take care of any landlord-related business.
Of course, your property manager will expect payment for their services. You won't find a company willing to work for free. But you might find a property manager willing to work for a reasonable price, often a percentage of the monthly income from the property they oversee.
Avoid the Tired Landlord Role
Remember, you're not alone! It's natural to feel exhausted when you juggle so many tasks. By following the five suggestions above you'll feel confident moving forward and spend more time on the tasks you find rewarding.
 Holly Welles is the editor behind The Estate Update, where she shares real estate tips and ideas for home fixes.
Ready To Build Passive Income Through Rental Real Estate?
Ready to talk about your goals? We're here to show you the tools and teach you the process to begin earning legacy wealth for you and your family.