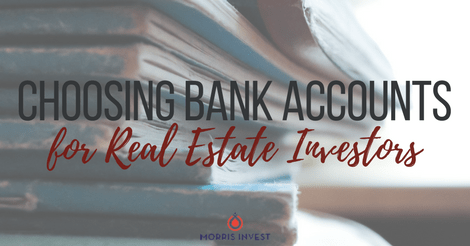 If you run your real estate venture like a business, you'll want to utilize a business bank account. But not all business bank accounts are created equal! It's important to not only find the most cost effective solution, but also the account that fits your specific business' needs.
Admittedly, we've opened a lot of different business bank accounts throughout our real estate career. If you aren't used to running a business, this is an expertise that must be learned. It's important to choose a specific business account, and not one that is intended for personal use.
When we opened our very first business account, we went to a big name bank, simply because that's where we already banked. However, at that time, they charged $35 every month for a checking account. Remember, every single expense in your business comes out of your ROI, so we had to shop around.
Eventually, we found a no fee business checking account with a local bank. We have found that more often than not, you will have better options with a local bank or credit union. We always suggest shopping around, and the site Bankrate can help you find what meets your needs.
It's important to assess a few different things when you're shopping around. You'll want to determine whether your account has a minimum balance or a monthly fee. You should also have an understanding what your bank will charge for different transactions, such as wire transfers. Make sure you do your due diligence and find a bank account that meets your business' needs!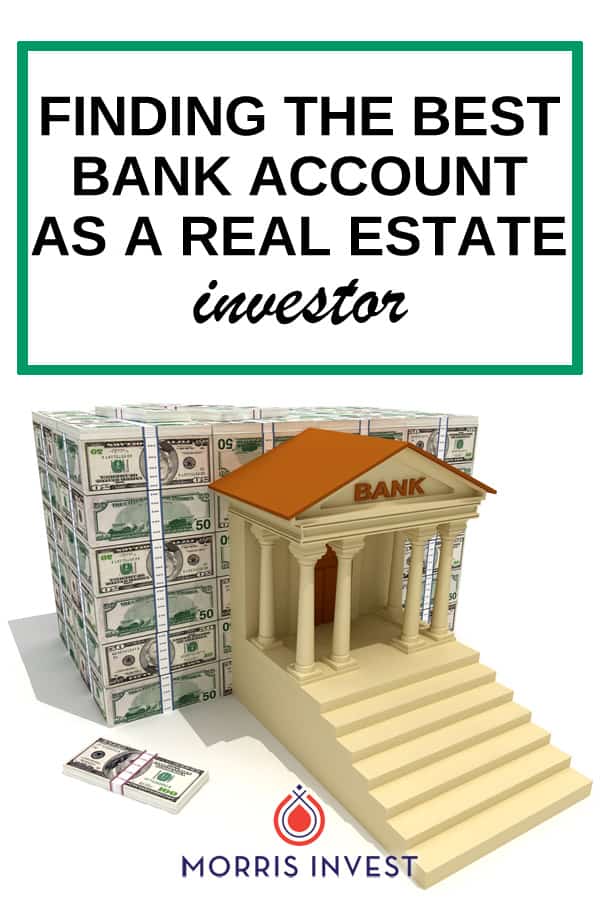 Ready To Build Passive Income Through Rental Real Estate?
Ready to talk about your goals? We're here to show you the tools and teach you the process to begin earning legacy wealth for you and your family.