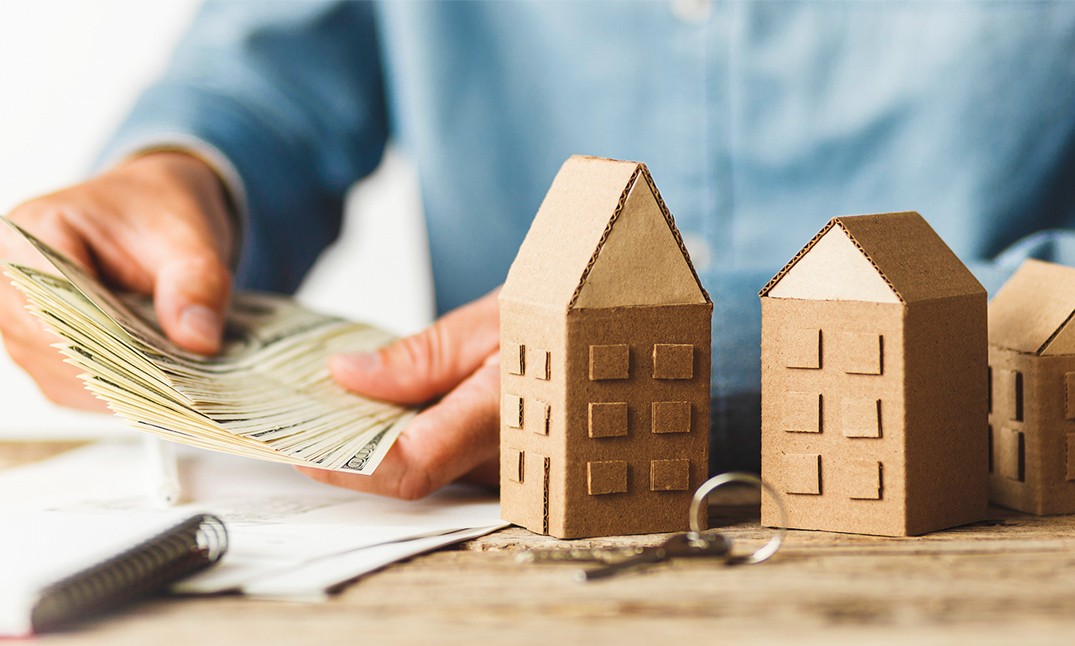 We're kicking the new year off with yet another great interview, and this one features our client of the month, Geiby. His real estate journey started a little over a year ago, and it all began with him listening to our investing in real estate show, which is what led Geiby to make a decision to take action. Because of this, he now has three rental properties under his belt, and this is just the beginning for him.
Geiby's Experience Investing in Rental Real Estate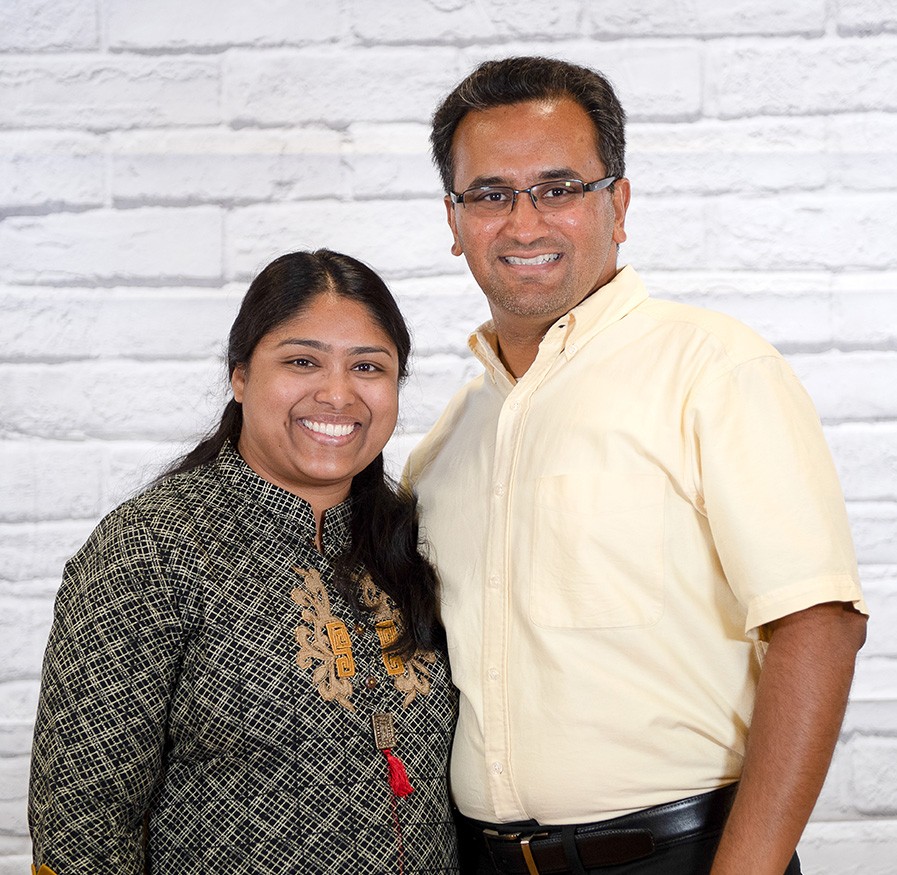 Geiby not only gained three doors, but also, with the help of the Morris Invest team, gained invaluable investing experience that has made him a more informed and intelligent investor.
As I always say, knowledge is power – the more knowledge you have, the more control you have over your financial situation, and therefore, the lifestyle you want for you and your family. With all that in mind, let's jump right into this interview:
Clayton: Geiby, welcome to the show. I'm so glad to get to see you face to face and get to hear your journey.
Geiby: Thank you very much, Clayton. I've listened to your podcast and shows for several months, and it's just great to see you in person and to have this interview this morning.
Clayton: Well, it's my pleasure. It's my honor, and I always love to hear different experiences. We all come from different walks of life, and there's no one specific, one-size-fits-all approach to this journey. So, that's why it's so important when people book a call with us for the first time at Morris Invest, that we get to know what your history looks like. We want to build a customized approach to your investing goals. It's going to look totally different than someone else who's listening right now, but I think we can all pick up some little nuggets from your journey to help us on this road.
1. How did you come to invest, and how did you decide that real estate investing was how you were going to build financial freedom and long-term legacy wealth for you and your family?
I was born and raised in the Middle East, and after high school, I moved to Texas for my college studies. It was there that I earned my two degrees in an undergrad and graduate program, and the university I attended was part of the Texas A&M University System. I then moved to Houston in 2007.
I started my professional career in the oil and gas industry, and then in 2016, I went through a layoff. During this time, both my parents were really encouraging me regarding my higher studies, and to get a job. My dad always said it's not the job that's going to help you; you've got to invest in real estate. So I grew up listening to it, but I just didn't know what the steps were to get there.
Then I stumbled upon your YouTube videos back in February of 2020, and that was my educational journey. It took me about six months to listen to pretty much most of the YouTube content that you had, and I learned that you had podcasts as well. So, I made sure I listened to all your podcasts. It's been a really great educational journey and learning experience.
Clayton: That's amazing. Well, good on you for taking action. There's a lot of people who watch the show and listen who might not want to take action, or they're nervous about taking action.
2. Do you think it was your upbringing that pushed you over the edge to go from listening to content about real estate investing to actually buying your first rental property?
Well, I'm not a big reader; I'm a big listener. I love listening, and I love watching videos. So, I really love the content that you put out there. You practically show us step by step, because getting into real estate is a big thing. But still, I thought it was achievable, and that you have to go to professional school for that, and learn with training, and so on. But then the content that you provide is very educational, very practical. You break it down into practical steps that we can take, and that's what helped us get to this journey.
Clayton: That's wonderful. So, you're working with us and not everyone watching is going to work with us. We're only building 500 properties in a year, so we don't have one for everybody out there, but you now have three doors with us, which is wonderful.
3. What was the process like with the first property you decided to buy? Take us through that initial purchase of that property.
I think one of the hardest steps or the decisions I had to make after listening to the content, and hearing the practical ways that you break it down for us, was the decision to take the first step of moving forward. So, deciding to take action was the hardest step, to be frank. When I thought about it, and shared that with my wife, Merin, she was supportive of that. I just didn't know what I was getting into though, but let me tell you, you have a great team, Delilah, Hayley, Johnny, all of them, they were really helpful.
The initial call that was made, which was just kind of getting to know what our goals are, was really useful in helping me to think through this process and document why I'm doing this. It gave me an opportunity to sit down and think through it all.
You have a really great team that supports clients like us – so, shout-out to them.
Clayton: Well, that's very kind of you to say. I'm sure I'll share this with the team, and they'll be thrilled to hear that. The reason that we do that is because it's really modeled on my journey, and there's not a one size fits all approach in real estate investing. Everyone comes from a different walk of life, and we all have different financial circumstances. At the heart of it, real estate investing might not be for everyone, right? There might be something else out there for somebody else.
I like to think it's the number one way to build wealth, but it might not fit certain people. The reason we go through that process on that initial phone call is to understand you, and to see if it's a fit, and then to see what we can do to help you reach your goal.
Again, there's not a one size fits all approach. There are going to be all sorts of different circumstances. For instance, some people might have retirement accounts that they have access to. Some people might have bad credit, and some people might have good credit, but it makes more sense to do non-recourse financing.
There are all different shades and variations of all of these things. Right? So, for you, what was your WHY? That's a question we'd like to find out from you, and all our clients when we're on the phone for the first time.
4. Why did you want to become a real estate investor?
The reason I got into this was I needed that freedom to be financially independent. Going to work Monday-Friday, investing 40 or 50 hours, and being on-call after-hours took away a lot of time, and took away time from being with family.
We are heavily involved with our community here in helping different outreaches, like food distribution and helping the refugee families here. So, I think getting into real estate gives the freedom to focus more on what we love. I still love my job and I'm still working, but it kind of gave me a taste of what it could look like if we can achieve that financial independence.
In our case, we did not have all the money saved up for the down payment. But, what we learned from your educational materials, and again, thank you for that, we learned we could use a self-directed IRA. I've never heard of that before, and I didn't know that it existed. So, we tapped into that funding source to finance the properties – initially, when I started, we didn't get just one, but we started with two home investments.
Clayton: Oh, great. So, you got two properties in the beginning. Were they single-family homes?
Geiby: Yes, single-family homes, right across from each other.
Clayton: So, you've got two single-family homes, new construction, using your self-directed IRA – this is what a lot of people don't realize, is that they have a retirement account sitting there somewhere, an IRA, etc., and it's just been sitting there for years, and they basically think that they have to keep it left in mutual funds and things like that. But, they could actually use it to invest in real estate.
5. Did you have the self-directed IRA already set up or did my team help you with that?
Yes. So, basically, my retirement fund is from the oil and gas industry that I was with, and your team was able to educate me more about how to roll that over into a self-directed IRA. Like I said earlier, I didn't even know that we could do it. But, your team was very patient with me during this learning process, and they were on the phone with me. We did a three-way call to the service provider, and Hayley was able to help me in transferring the funds into the SDIRA.
Clayton: That's great. It was February of 2020, and you picked up your first two properties, and you added a third property to your portfolio. Obviously, in the midst of all of this, February of 2020 is when you started this journey, then the pandemic hits – so, you came into real estate investing at a very interesting time.
Investors who have a retirement fund that they might want to utilize to buy rental properties will benefit from all the helpful insider information in our article titled – Investing in a Self-Directed IRA.
6. You came into real estate investing during the pandemic; what was that like for you, was it stressful?
Yes, definitely. It was and still is a lot of uncertainties, and February 2020 was an unexpected time. I think what really helped me was staying consistent with educating myself on these opportunities. Also, covid kind of helped me to think about, "Hey, what if we cannot go to work in person?". So, I had to discipline myself in making sure that I go back and listen to the podcast while driving to work or driving back, or anytime that I was able to make time to listen to the podcast and educate myself. Then come August, when we decided to move forward, my wife and I, we didn't really know much about this, but we decided to move forward anyway.
At that point, we had never seen West Texas, even though I went to College in Stephenville, Texas. That's about an hour away from Fort Worth, closer to the area where these two homes were. We were like, okay, after we purchased the home, the first thing we'll do is go out there and take a look at what this place looks like, and that's exactly what we did.
Clayton: Oh, great. So, you came to town after you purchased the first two properties. Tell us about the neighborhood, and working with the team – this is for someone listening right now that says, "I don't know that I could ever invest in something that's not in my own backyard".
7. What was your experience when you came to town – working with the Morris Invest team as well as seeing the neighborhood?
Your team facilitated the whole process for us. We were able to meet with the lead person of the property management team, and she was helpful with the two property purchases.
By the time we got to Lubbock, there were already tenants placed, so we couldn't actually see the two properties. But, we were able to go there, meet with a member of the property management team to drive around the neighborhood and see the construction that was happening as well.
It was a good experience just to be in town, to see Texas Tech University and the other large opportunities that are over there, and to see what that culture looks like; it's a very friendly town. I went to college in a small town, so that really meant a lot, to be in a small town setting. It's also a growing market with a lot of construction happening. I really love that place.
Clayton: It's great that the tenants were already in the property, so it was cash flowing, but then you didn't get to see that particular house – we do build houses that look very similar on the same street or in the same neighborhoods.
8. Since there were tenants in your rental, were you able to view some of the other similar construction properties?
Actually, we didn't go into another construction property; we drove around the area instead. But, she was able to provide us access to the duplexes that you're also directing, so we were able to see those areas as well. Also, we've seen a lot of pictures the team had shared with us on the progress of the construction, as well as for the third property that we looked into; it's been a really good and interesting journey, with quality work. You also did a tour of one of the properties on YouTube, so that was really helpful.
Take a moment to watch this YouTube video that showcases a walkthrough of one of our construction properties so you can see just how great our properties are.
Clayton: Yeah. We have walkthrough videos of the construction. Everyone is welcome to take a look at the YouTube channel as our team is building out the different properties. I'm curious, you did the self-directed IRA, Geiby, did you also then do any financing associated with it?
Geiby: We did the non-recourse loans for the two properties. Yes, that's how we financed it.
Clayton: So, you used non-recourse financing – and for our audience that doesn't understand non-recourse financing, we have whole videos here on the channel explaining non-recourse financing and why it's an incredibly powerful tool. Number one, because the lender is loaning on the asset itself, they don't necessarily care about you, right? I mean, they're backing the asset, and they're saying that we believe that this asset is both in a great school district and a great area, and it's cash flowing – so we are putting our money into this asset. It's not necessarily about you, the borrower. Also, they are there, using their eyes as the bank certifying that this property is to their standards. It's almost like having an extra set of inspection eyes, an extra set of appraisal eyes, because they're putting their money towards this asset.
For those who are not familiar with non-recourse financing, take a moment to watch this quick video on how it can help you build wealth:
9. You used non-recourse financing, how did you feel about that?
I didn't know about that financing option, and the only reason I came across it was because I was listening to your podcast and YouTube videos. So, I had to listen to one video, and then I would go back and listen to it again a couple of days later, or a couple of weeks later, to make sure that I fully understood what you were explaining.
I think that's why it's important for the listeners to make sure to take the time to listen to those videos. Also, I jot down the questions that I had, so when I do a follow-up call with your team, I would ask them, "Hey, what did Clayton mean by this, and how do you do that?". Then, they would explain the same thing back to me, and I would ask any of the related questions that I had.
So, yeah, I never knew about non-recourse financing before; it's an amazing tool. I just didn't expect to have financing like that, it's a really great opportunity, and I think everyone should tap into that. Getting two homes without even tapping into your credit history, that's simply amazing.
Non-Recourse financing options are often used by those residing in America, but if you happen to live outside of the United States, it's a fantastic option for you as well, and you'll be interested in diving into this article that touches on non-recourse financing for those who live abroad – The Best Strategies for Buying U.S. Real Estate if You're a Foreign Investor.
Clayton: Exactly. They care more about the property than they do about you. You know, I just think that for me, that's like a "peace of mind" issue too, to think, "Am I buying something that's a terrible property?". "Am I buying something in a terrible neighborhood?". Well, I'm going to tell you right now, the bank is not going to put their money into an investment like that when they are not even worried about you and your financial history. They're looking at the asset itself and its ability to cash flow, and its ability to produce, even if you're not involved in the picture. So, to me, it's like an extra layer of security having the bank involved in that way, putting their money into this asset to help you grow your portfolio.
Non-recourse gave us that extra level of confidence that we had. You know if the bank is going to do this, that they can see that this property is going to perform. That's what gave us the confidence to move forward.
Also, I don't have to worry about finding a tenant because the property management team already has a tenant lined up. By the time the construction was over, tenants were ready to move in. So, it was just a matter of a couple of days where everything fell into place.
Initially, it was like, "How does all this work?". But then we saw it work, and we saw the checks coming in, definitely, since it was a self-directed IRA and going to my retirement fund. Then, once the checks were coming in for a couple of months, we were like, "Okay, why not look into a third property?", and for that one, we looked into funds outside of retirement. That was a really good process because your team already had vendors that we could work with. You also provided vendors that we could go with for the home and for the loan process as well. Addison was really helpful with that, explaining to us how things work and connecting us with the preferred lenders, and then working with them as well.
It was really a journey and a learning experience with the three doors. Since then, I've been sharing my experience with my friends and family, just letting them know, "Hey, look into this, educate yourself". I think my goal was not to force them to buy, but my goal was to give them an arm about this, and then they can decide on their own to move forward because you all do a really good job in explaining and giving us actionable steps, and that was really helpful.
10. Now that you have three doors, where do you see yourself going from here and what are your goals over the next few years?
I learned from your team that there are going to be more construction and investment opportunities coming up in the beginning of the year in 2022. The properties for this year were booked, sold out. Affordable housing is in high demand, right? Especially with everyone moving into Texas now, and the market is doing very well, and there is a huge need for housing.
What you're all doing is providing not only educational materials, but also the resources in making sure this transition happens. We're looking forward to learning more on financing opportunities, and would love to learn more about Fund & Grow, and about how to save on taxes. So, those are more of the learning experiences that I have queued up, and I would like to tap into those resources in the coming days.
For those who would also like to learn more about Fund & Grow, you can check out our Fund & Grow review, or head over to our main funding page. 
Clayton: Wonderful. That's the advanced stuff there, taking it to the next level on taxes and structure. That's exactly one foot in front of the other. Well, Geiby, it's been great getting to know you. I loved hearing your journey, I loved hearing your story, and the sky's the limit, my friend. I'm thrilled that our team has been able to help you on this journey.
11. What would you say to someone who's thinking about getting started in real estate investing but who's kind of nervous, just sitting on the fence and not sure about taking action?
I would encourage all the viewers to make it a discipline to take time to learn and educate yourself. Let me tell you, one of the hardest decisions that you'll make is to take that first step in booking a call to Clayton's team, and to schedule that call. They're going to be willing, more than willing to help you, explain to you how things are done, and work through that process of why you want to get involved in real estate.
It's all about the legacy for your family, and it really helps you out, and it's going to be a blessing.
Clayton: Well said. Thank you so much, Geiby. It's been a real honor getting to know you, and getting to meet you. Thank you so much for sharing your story with our audience.
Geiby: Great. Thank you, Clayton, for what you do, and a shout-out for your team.
Clayton: Thank you so much, and I will give them your best as well. I love giving them great feedback. So, thank you for that, and thanks to all of you for subscribing to the channel and making us part of your journey. I really love what Geiby said, which was to take this material and go back through it. We've really given you everything here that we know on this channel and we put everything together in playlists so you can dive into them. I also love what he was saying there, that he would watch a video and then go back a few days later in case he missed something, and take some notes. Then, if you have any questions at all, when you book a call with our team at Morris Invest, we'll go over it again and help you understand it, because again, we were never taught this stuff in school. I certainly wasn't. I had to learn this over many years, and that's what we want to help you do on this journey as well. So now go out there, take action, become a real estate investor. I believe it's the number one way to build wealth.
If You Found Geiby's Story Interesting Be Sure to Check Out Our Other Real Estate Investing Interviews
For those who were encouraged by Geiby's interview, we know you will be inspired by the rest of our interview series. It will allow you to follow our clients through their investing journey as they work with the Morris Invest team to start their investing career, grow their portfolio, as well as their knowledge base, and become successful property investors. With that said, dive into the pages below that reveal our client's journeys:
Educational Rental Real Estate Articles by Morris Invest
Geiby's story touches on a few things that you may want to read up on, such as investing in Texas real estate, taxes, new construction properties, and more. You can find information on these topics within the pages below:
Jump Start Your Investing with Our Resources & Programs
If you remember, Geiby started his journey by being fueled with knowledge from our real estate show. It all starts with being informed, as well as having the courage to take that first step. With that said, we offer resources and programs that have helped many investors jumpstart their investing careers, as well as get on the path to financial freedom.
All our clients and potential clients should download our free Freedom Cheat Sheet; it's an excellent guide for determining how many rental properties you would need to become financially independent. That leads us into our Financial Freedom Academy and our 90-Day Bootcamp, which are programs that enable you to achieve financial empowerment, something we should all be striving for. I also recommend diving into our main Morris Invest & SDIRA Wealth page that goes into detail on all the programs we offer.
Follow In The Footsteps of Geiby and Become an Intelligent Investor with a Growing Real Estate Portfolio!
Geiby's portfolio is impressive because he has three doors under his belt in such a short amount of time. Many people just think about becoming real estate investors by daydreaming of owning cash flowing properties. But not Geiby; he actually made his dream a reality by taking the first step when he called Morris Invest and let them guide him on his path to financial independence.
If you would also like to jump on the path to financial stability with a lucrative rental property, then feel free to schedule a call with Morris Invest. We're here for you and can't wait to discuss your real estate goals.
Here's the actual interview if you would like to watch it for yourself:
Ready To Build Passive Income Through Rental Real Estate?
Ready to talk about your goals? We're here to show you the tools and teach you the process to begin earning legacy wealth for you and your family.