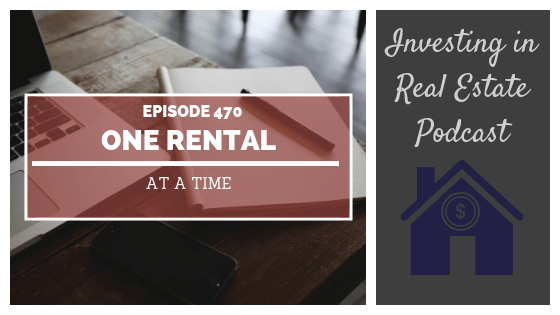 Book a call with our team: https://go.oncehub.com/morrisinvest/?utm_source=MIblog&utm_medium=MIBlog&utm_campaign=MIblog&Source=MIblog
Today's episode of Investing in Real Estate is sponsored by Pitney Bowes! SendPro Online by Pitney Bowes is an online software that helps you save time and money no matter what you send. SendPro Online is only $14.99/mo, and listeners can get a FREE 30 day trial when you visit pb.com/clayton.
Do you want to create wealth via real estate investing, but you're just too busy? If so, today's show is for you. We're going to discuss how you can build your real estate portfolio one rental at a time, with as little as 20 minutes per day.
On this episode of Investing in Real Estate, Michael Zuber is back to share his incredible journey from life behind an accountant's desk to creating financial freedom through real estate investing. We're discussing the details from his newest book, the four phases of investing, and how you can build wealth one rental at a time!
On this episode you'll learn:
How to balance work, family, and other responsibilities while building your portfolio.

How much time per day you should dedicate to real estate investing.

The differences between stock investing and real estate.

Where Michael invests.

The importance of understanding your why.

And much more!
Episode Resources
One Rental at a Time by Michael Zuber
Subscribe to Investing in Real Estate on Apple Podcasts
Find Your Financial Freedom Number
Subscribe to the Morris Invest YouTube channel
Like Morris Invest on Facebook
Contact Michael Zuber
LinkedIn
YouTube
If you're ready to begin building a passive income through rental real estate, book a FREE call with our team today. We're ready to talk about your goals and want to help you learn more about earning legacy wealth for you and your family.
Ready To Build Passive Income Through Rental Real Estate?
Ready to talk about your goals? We're here to show you the tools and teach you the process to begin earning legacy wealth for you and your family.