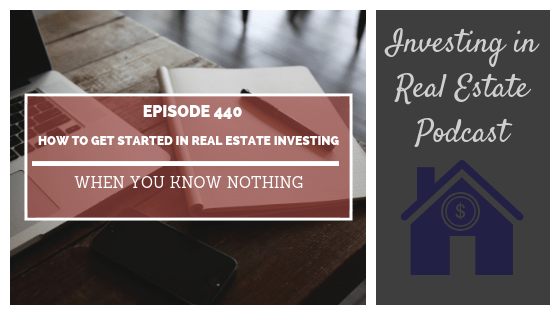 Book a call with our team: https://go.oncehub.com/morrisinvest
Today's episode of Investing in Real Estate is sponsored by Robinhood! Robinhood is an investing app that lets you buy and sell stocks, ETF's, options, and cryptos- all commission-free. Robinhood is giving our listeners a FREE stock like Apple, Ford, or Sprint to help build your portfolio! Sign up at http://investing.robinhood.com.
Getting your start in real estate can be overwhelming. There is a ton of information out there, but many times new investors don't know where to begin. Today's guest, Ali Boone, left behind her 9-5 as an Aerospace Engineering career to become a real estate investor.
On this episode of Investing in Real Estate, Ali is sharing her journey from life in a cubicle to financial freedom. She's sharing her five-step process to become a real estate entrepreneur. We'll discuss the necessary mindset shifts, how to study material that resonates with you and more!
On this episode you'll learn:
Ali's five steps to creating a career in real estate.

Why Ali left behind a profitable aerospace career.

The importance of figuring out your options.

How to stay focused on your goals.

The importance of committing to your niche.

How creating your real estate career is like going to college.
Episode Resources
Robinhood
Rich Dad Poor Dad by Robert Kiyosaki
The One Thing by Gary Keller
Find Your Financial Freedom Number
Subscribe to the Morris Invest YouTube channel
Like Morris Invest on Facebook
Contact Ali Boone
Website
Email
Facebook
If you're ready to begin building a passive income through rental real estate, book a FREE call with our team today. We're ready to talk about your goals and want to help you learn more about earning legacy wealth for you and your family.