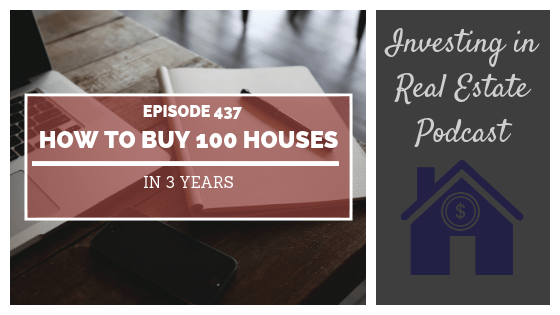 Book a call with our team: https://go.oncehub.com/morrisinvest
Today's episode is also sponsored by the NoteCast app by EX-IQ! NoteCast is a game-changer. You can use it to subscribe and listen to all of your favorite podcasts, but you can also use it to save portions of the podcast whenever you want—and it even automatically generates a transcript for you. You can download NoteCast for iOS or Android by going to notecast.app, and we've got a special offer for our listeners: Try it FREE for 60 days by entering code CLAYTON at signup.
One incredible method to get involved with real estate is to buy properties on terms. There are multiple ways to do this, and it can be a great way to purchase affordable properties. Today's guest has purchased 100 homes in less than three years via this method.
Zach Beach is part of the team at Smart Real Estate Coach, a company that teaches investors how to make money and reach financial freedom. On today's show, Zach is sharing how he got involved in real estate, and his tips for staying focused in the industry. We'll also talk about what it's like to work with a real estate coach, and the importance of staying true to your why.
On this episode you'll learn:
How Zach got started in the real estate business.

The details of Zach's first deal.

One painful lesson Zach learned early in his real estate career.

How real estate negotiations work.

Food different ways to buy on terms.

And much more!
Episode Resources
 NoteCast app by EX-IQ
Sign Up for the Smart Real Estate Coach Webinar
Surviving the Crash and Building a Family Business with Chris Prefontaine – Episode 368
Find Your Financial Freedom Number
Subscribe to the Morris Invest YouTube channel
Like Morris Invest on Facebook
Contact Zach Beach
Website
Facebook
YouTube
If you're ready to begin building a passive income through rental real estate, book a FREE call with our team today. We're ready to talk about your goals and want to help you learn more about earning legacy wealth for you and your family.
Ready To Build Passive Income Through Rental Real Estate?
Ready to talk about your goals? We're here to show you the tools and teach you the process to begin earning legacy wealth for you and your family.