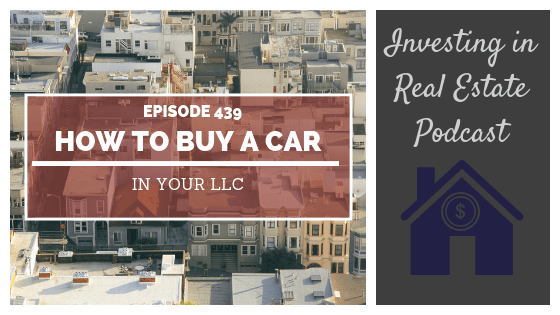 Book a call with our team: https://morrisinvest.com/book-a-call/
Today's episode is sponsored by the NoteCast app by EX-IQ! NoteCast is a game-changer. You can use it to subscribe and listen to all of your favorite podcasts, but you can also use it to save portions of the podcast whenever you want—and it even automatically generates a transcript for you. You can download NoteCast for iOS or Android by going to notecast.app, and we've got a special offer for our listeners: Try it FREE for 60 days by entering code CLAYTON at signup.
You probably already know the importance of making business purchases in order to lower your overall tax burden. But sometimes, it can be difficult to determine what kinds of purchases can serve as legitimate business expenses. Recently, one of our listeners asked about the idea of purchasing a vehicle as a business expense.
On this episode of Investing in Real Estate, we're sitting down to discuss the conditions under which it is legitimate to purchase a car as a business expense. We'll talk about the importance of buying expenses with pre-tax dollars, how to organize your business purchases, and more!
On this episode you'll learn:
How to deduct mileage on your taxes.

The importance of taking advantage of depreciation.

How to transfer your personal car into your LLC.

The likelihood of being audited as a sole proprietor.

And much more!
Episode Resources
NoteCast app by EX-IQ
Automatic
Find Your Financial Freedom Number
Subscribe to the Morris Invest YouTube channel
Like Morris Invest on Facebook
If you're ready to begin building a passive income through rental real estate, book a FREE call with our team today. We're ready to talk about your goals and want to help you learn more about earning legacy wealth for you and your family.
Ready To Build Passive Income Through Rental Real Estate?
Ready to talk about your goals? We're here to show you the tools and teach you the process to begin earning legacy wealth for you and your family.