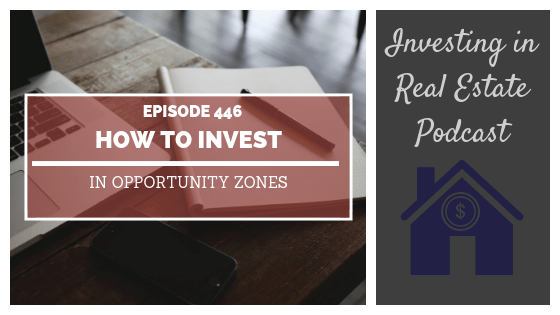 Book a call with our team: https://morrisinvest.com/book-a-call/
Today's episode of Investing in Real Estate is sponsored by Pitney Bowes! SendPro Online by Pitney Bowes is an online software that helps you save time and money no matter what you send. SendPro Online is only $14.99/mo, and listeners can get a FREE 30 day trial when you visit pb.com/clayton.
An Opportunity Zone is a community development program established by Congress in 2017 that allows investors to take advantage of tax breaks while investing in economically-distressed neighborhoods across the US. Since this is a relatively new investment strategy, a lot of questions come into play about how this economic development tool works.
On today's show, I'm sitting down with Eddie Lorin, the Managing Partner at Alliant Strategic Investments to talk about the ins and outs of Opportunity Zones! You'll learn about the legislation, the future of Opportunity Zones, and why they're so important. Don't miss episode 446 of Investing in Real Estate!
On this episode you'll learn:
What CEQUA is.

Exactly what an Opportunity Zone is, and how it works.

How to defer taxes while investing in Opportunity Zones.

What the future of Opportunity Zone legislation looks like.

How the government shutdown affected Opportunity Zones.

Why Opportunity Zones are important.

How investing in real estate can change the world.
Episode Resources
Pitney Bowes
Novogradac & Company
EIG
Find Your Financial Freedom Number
Subscribe to the Morris Invest YouTube channel
Like Morris Invest on Facebook
Contact Eddie Lorin
Website
LinkedIn
If you're ready to begin building a passive income through rental real estate, book a FREE call with our team today. We're ready to talk about your goals and want to help you learn more about earning legacy wealth for you and your family.
Ready To Build Passive Income Through Rental Real Estate?
Ready to talk about your goals? We're here to show you the tools and teach you the process to begin earning legacy wealth for you and your family.