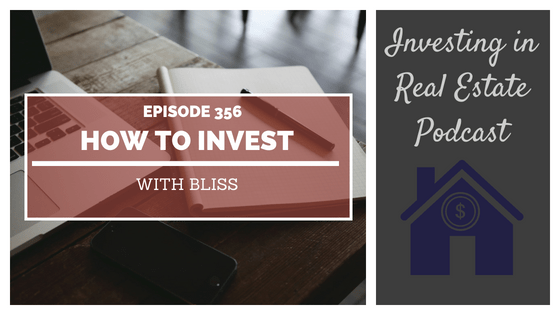 EP356: How to Invest with Bliss – Interview with Moneeka Sawyer
Book a call with our team: https://go.oncehub.com/morrisinvest
Today's episode of Investing in Real Estate is sponsored by SimpliSafe! Order your SimpliSafe security system today at SimpliSafe.com/investing!
There are numerous benefits to investing in real estate, but let's not sugarcoat it: as an investor, sometimes you'll deal with inconveniences. Tenant turnovers, fines, repairs, and evictions are part of the gig. For some people, the thought of these possibilities is enough to talk them out of ever taking action.
Today's guest, Moneeka Sawyer, has learned the fine balance of creating processes that allow her investing to contribute to her joy. On this episode, you'll hear her unique investing approach, the mindset that has allowed her to build wealth, and how you can find bliss as a real estate investor.
On this episode you'll learn:
What it means to invest with bliss.
How Moneeka's immigrant parents taught her about real estate investing.
Why Moneeka was hesitant to begin investing.
How to create balance and bliss.
The definition of bliss equilibrium.
What it means to invest for your future self.
The three types of money.
How Moneeka started her career and grew her portfolio.
The unique strengths that women have as investors.
Episode Resources
SimpliSafe
Real Estate Investing for Women Podcast
Natali Morris on the Real Estate Investing for Women Podcast
Choose Bliss by Moneeka Sawyer
Free Download: What I Did to Build my Million Dollar Real Estate Portfolio
How to Pay Off Your Mortgage in 5 Years by Clayton & Natali Morris
Subscribe to Investing in Real Estate on Apple Podcasts
Find Your Financial Freedom Number
Subscribe to the Morris Invest YouTube channel
Like Morris Invest on Facebook
Connect with Moneeka Sawyer
Website
Facebook
Twitter
LinkedIn
If you're ready to begin building a passive income through rental real estate, book a FREE call with our team today. We're ready to talk about your goals and want to help you learn more about earning legacy wealth for you and your family.
Ready To Build Passive Income Through Rental Real Estate?
Ready to talk about your goals? We're here to show you the tools and teach you the process to begin earning legacy wealth for you and your family.