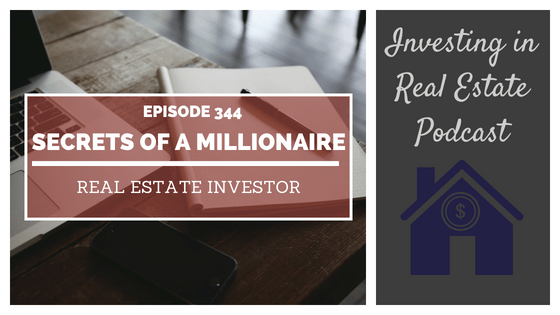 EP344: Secrets of a Millionaire Real Estate Investor – Interview with Robert Shemin
Book a call with our team: https://go.oncehub.com/morrisinvest
Today's episode of Investing in Real Estate is sponsored by SimpliSafe! Order your SimpliSafe security system today at SimpliSafe.com/investing!
If you're looking for some real estate investing inspiration, today's show is for you! I'm speaking with full-time investor and New York Times best-selling author, Robert Shemin! Robert is one of the most informed and successful investors in the industry.
On this episode, we're talking about how he got started purchasing buy and hold properties, his specific strategies, and how he's built a portfolio of over 500 properties. Robert is a true legend in the real estate world; you don't want to miss his insights on this episode of Investing in Real Estate!
More About This Show
Robert didn't grow up with aspirations of being a successful investor. In fact, it was quite the opposite. He had no money or credit, and zero interest in real estate investing. He was raised with the mentality that "it takes money to make money," so investing never crossed his mind.
His perspective changed when he met a client through his financial planning job. His role only allowed him to work with individuals that were worth more than 10 million dollars.
Robert was confused when he approached this client's office. He was certain that he had come to the wrong location. The place was in shambles—it had chipped paint, and the sign was falling off.
He knocked on the door and was greeted by an elderly man, who Robert thought looked like a plumber. He asked for the business owner, and was baffled when the man claimed that he was the owner. Robert couldn't see any signs of wealth or satisfaction.
During their conversation, Robert learned that this client had been taking over mortgage loans for the past 20 years, fixing up homes, and renting them to tenants. He had 120 properties paid for, one million dollars coming in, and took 6 months of vacation every year.
At the time, Robert couldn't even pay his rent. His entire concept of money changed that day. The investing client became Robert's mentor, and showed him how to accumulate properties without money. Within 15 months, Robert acquired 14 duplexes through working with money partners.
Robert's message is that if his mentor can do it, he can too. And if Robert can do it, anyone can. Today, Robert has grown his real estate portfolio to include properties all over the world. He travels the country sharing this message with others about how they can attain financial freedom through real estate investing.
On today's show, Robert is sharing his real estate secrets, including how to approach potential investors, and how to find properties below market value. We're also talking about generating cash flow, and building true wealth!
If you're ready to begin building a passive income through rental real estate, book a FREE call with our team today. We're ready to talk about your goals and want to help you learn more about earning legacy wealth for you and your family.
On this episode you'll learn:
What are the specific markets Robert prefers?
The three critical lessons Robert learned from his mentor.
Robert shares exactly how he structures 99% of his deals.
The five reasons real estate investing is the most efficient strategy!
How to respond to uncertainties about buy and hold investing.
And much more about turnkey real estate investing!
Episode Resources
SimpliSafe
Secrets of a Millionaire Real Estate Investor by Robert Shemin
Secrets of a Millionaire Landlord by Robert Shemin
Find Your Financial Freedom Number
Like Morris Invest on Facebook
Connect with Robert Shemin
Website
Facebook
Twitter
LinkedIn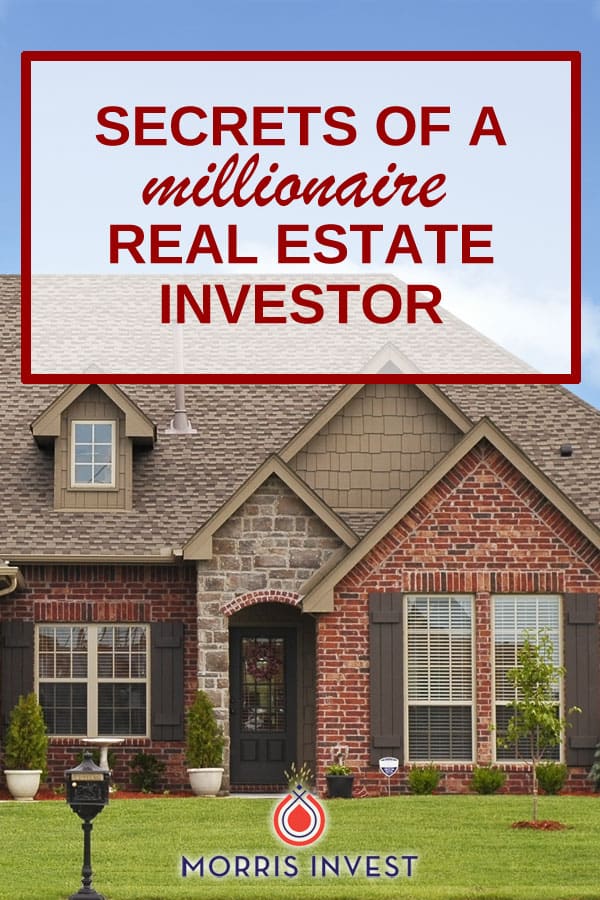 Ready To Build Passive Income Through Rental Real Estate?
Ready to talk about your goals? We're here to show you the tools and teach you the process to begin earning legacy wealth for you and your family.