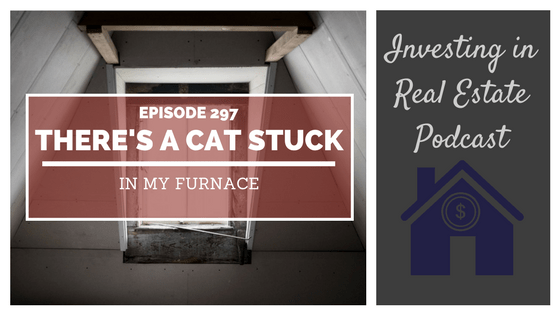 EP297: There's a Cat Stuck in My Furnace
Book a call with our team: https://morrisinvest.com/book-a-call/
Typically, investing in real estate is quite boring. We purchase simple homes in average neighborhoods, and our property management teams deal with the tenants. Most of the time, nothing too exciting ever happens.
But every once in a while, we receive a wacky email from our property management companies. On today's show, Natali and I are sharing an incident that recently occurred at a rental property. We'll talk about how we handle these issues, and discuss the ups and downs of investing. Please join us for episode 297 of Investing in Real Estate!
Ready To Build Passive Income Through Rental Real Estate?
Ready to talk about your goals? We're here to show you the tools and teach you the process to begin earning legacy wealth for you and your family.