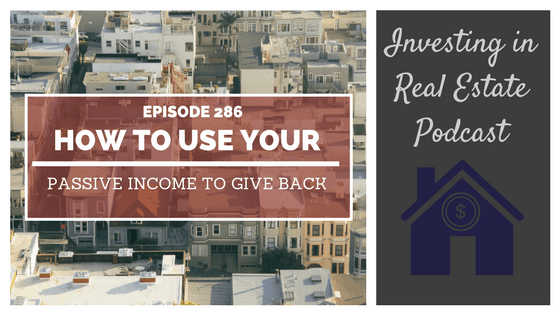 EP286: How to Use Your Passive Income to Give Back
Book a call with our team: https://go.oncehub.com/morrisinvest
This episode of Investing in Real Estate is sponsored by Fund&Grow. Fund&Grow helps investors access business lines of credit with 0% interest. For $500 off your startup fee, visit morrisinvest.com/funding.
Giving back to others is something we feel strongly about. Each month, we donate to causes we feel strongly about. We do this personally, as well as through our business.
On this episode of Investing in Real Estate, Natali and I are sharing how we use our real estate business to give back. We'll talk about the tax implications of donating, and how to incorporate giving back into your routine. We'll talk about the importance of cultivating abundance, and much more!
More About This Show
The idea of giving back has been on our minds lately. We were inspired by someone who works for us; every other week when he gets paid, he sends us an email detailing how he's decided to donate. He shares the organizations that resonate with him. We thought this was an amazing exercise centered in creating abundance.
We personally like to make a ritual out of donating as well. When Natali balances our checkbook, she makes a point to make the first monthly transaction a charitable donation. Doing so starts off the month in a mindset of giving, and automates the process of giving to others.
We believe that the best way to donate is to choose a cause or organization that resonates with you. We don't recommend a certain amount, anything you can donate is always helpful. Personally, we aim for approximately 10%.
Not only does it feel good to share the wealth, but it's also important to note that there are tax benefits to making a charitable donation. Per the IRS, certain organizations are eligible for tax—deductible donations. This lowers the overall amount you will be taxed on per year.
On today's show, we're sharing more about our personal philosophy on giving back, and how we feel about being in service to others. We'll also discuss donating to non-tax deductible causes, and how to make a family values system from donating. Please join us for episode 286 of Investing in Real Estate!
If you're ready to begin building a passive income through rental real estate, book a FREE call with our team today. We're ready to talk about your goals and want to help you learn more about earning legacy wealth for you and your family.
On this episode you'll learn:
How can you automate the process of donating?
How can you choose what causes to donate to?
How do you properly categorize donations?
What is the difference between a tax deduction and a tax credit?
And much more!
Episode Resources
Fund&Grow
Comfort Cases
Subscribe to Investing in Real Estate on iTunes
Find Your Financial Freedom Number
Subscribe to the Morris Invest YouTube channel
Like Morris Invest on Facebook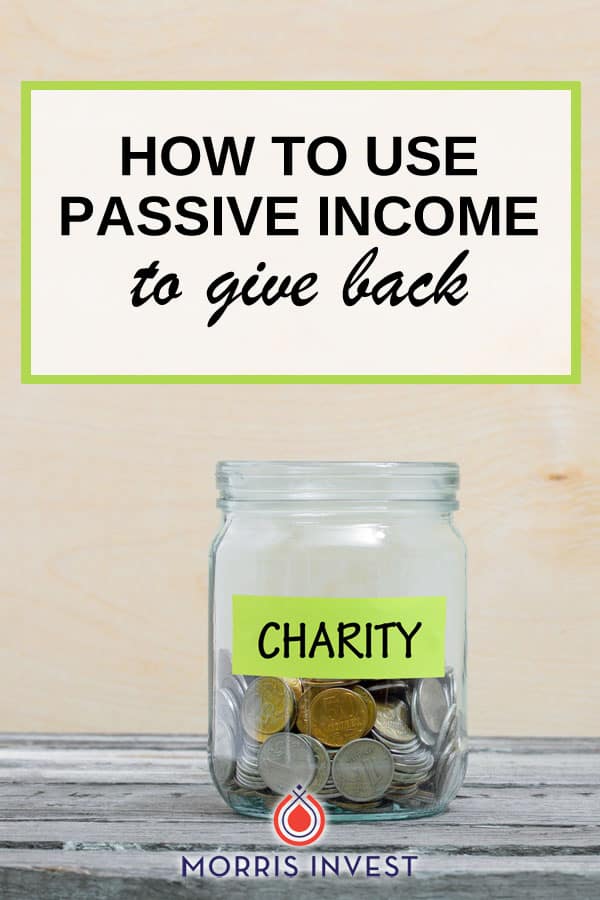 Ready To Build Passive Income Through Rental Real Estate?
Ready to talk about your goals? We're here to show you the tools and teach you the process to begin earning legacy wealth for you and your family.