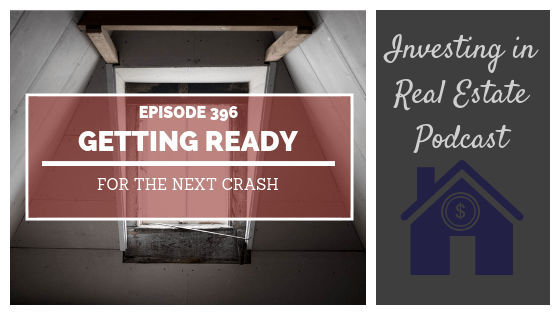 Book a call with our team: https://go.oncehub.com/morrisinvest
This episode of Investing in Real Estate is sponsored by Fund&Grow. Fund&Grow helps investors access business lines of credit with 0% interest. For $500 off your startup fee, visit morrisinvest.com/funding.
Basic economics will tell you that market crashes are inevitable and cyclical. And since we're about a decade out from the last crash, it's important that you as an investor prepare for a crash and protect your portfolio.
On this episode of Investing in Real Estate, I'm walking you through six simple steps you can implement in order to protect yourself from a crash. We'll talk about the economics of your rental markets, how to handle debt and leveraging, and more!
On this episode you'll learn:
Six simple steps you can utilize to prepare for a market crash.

If there is a nationwide bubble.

The importance of knowing your rental markets.

Why appraisers and banks aren't a reliable source of market data.

How to ensure you aren't over leveraged.

The maximum amount you should spend on a rental property.

What to look for in a job market.

And so much more!
Episode Resources
Fund&Grow
Building Real Estate Wealth in a Changing Market by John Schaub
Subscribe to Investing in Real Estate on Apple Podcasts
Find Your Financial Freedom Number
Subscribe to the Morris Invest YouTube channel
Like Morris Invest on Facebook
If you're ready to begin building a passive income through rental real estate, book a FREE call with our team today. We're ready to talk about your goals and want to help you learn more about earning legacy wealth for you and your family.
Ready To Build Passive Income Through Rental Real Estate?
Ready to talk about your goals? We're here to show you the tools and teach you the process to begin earning legacy wealth for you and your family.