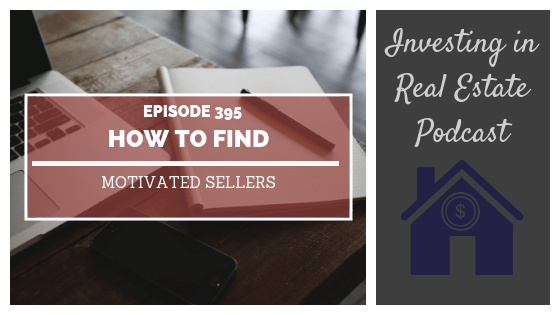 Book a call with our team: https://go.oncehub.com/morrisinvest
This episode of Investing in Real Estate is sponsored by Robinhood! Robinhood is an investing app that lets you buy and sell stocks, ETFS, options, and cryptos—all commission-free. Robinhood is giving our listeners a FREE stock like Apple, Ford, or Sprint to help build your portfolio! Sign up at http://investing.robinhood.com.
If you plan to purchase a rental property under market value, there's one key area that you'll need to make the deal happen: a motivated seller! Motivated sellers are the driving force behind the investor market. However, many people want to know how to find a motivated seller, or why a seller would be interested in taking a low offer.
On today's show, I'm sitting down with Jessica Sanders, the founder and CEO of 1000 Calls a Day. Jessica is sharing her company's outbound lead generation method, how to negotiate with a seller, and so much more!
On this episode you'll learn:
How 1000 Calls a Day was created.

From where Jessica's company sources their virtual assistants.

The types of clients 1000 Calls a Day works with.

How to identify a motivated seller.

Why you shouldn't immediately talk to a seller about money.

The main reasons why sellers take a low offer.

How to gauge a seller's motivation.

And much more!
Episode Resources
Robinhood
Subscribe to Investing in Real Estate on Apple Podcasts
Find Your Financial Freedom Number
Subscribe to the Morris Invest YouTube channel
Like Morris Invest on Facebook
Contact Jessica Sanders
Website
LinkedIn
If you're ready to begin building a passive income through rental real estate, book a FREE call with our team today. We're ready to talk about your goals and want to help you learn more about earning legacy wealth for you and your family.
Ready To Build Passive Income Through Rental Real Estate?
Ready to talk about your goals? We're here to show you the tools and teach you the process to begin earning legacy wealth for you and your family.