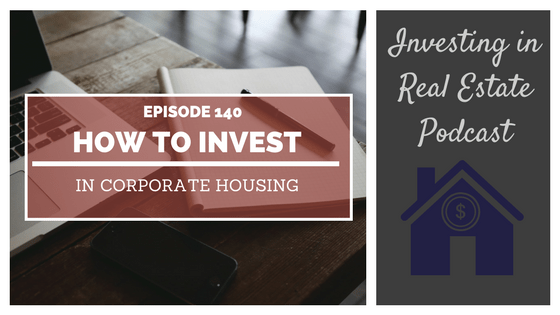 EP140: How to Invest in Corporate Housing – Interview with Kimberly Smith
Book a call with our team: https://go.oncehub.com/morrisinvest

Within the realm of real estate investing, there are many unique niches. Corporate housing provides short-term, furnished rental options for individuals and families. On today's show, we're diving into the intricacies of corporate housing.
Joining us on this episode is Kimberly Smith, the CEO of AvenueWest and Corporate Housing by Owner. Kimberly is sharing all the finer details of corporate housing, including how to get started, what to expect from regulations, and more! Don't miss episode 140 of Investing in Real Estate.
More About This Show
Corporate housing is a unique space within the real estate sector that I knew very little about until my interview with Kimberly. Corporate housing provides short-term housing solutions for individuals and families. Corporate housing is primarily for business travel, but Kimberly explains this service is also applicable for renters who have just relocated to a new city, or are temporarily relocating.
The properties are furnished rentals that are typically provided on a monthly basis. Kimberly explains that the industry is not new, but the popularity of services such as Airbnb has shed light on corporate housing.
The reason why corporate housing is largely unheard of is because it is a B2B transaction. Typically, corporate housing works with relocation packages, insurance claims, or even professional athlete contracts.
Kimberly owns two corporate housing businesses. AvenueWest provides property management services for fully furnished corporate housing residences. They have local offices in many US cities. Kimberly's other business, Corporate Housing by Owner provides marketing solutions to corporate housing owners—this service connects landlords and renters.
On today's show, Kimberly is sharing more about her extensive knowledge of corporate housing. She's sharing the main benefits, and how to build relationships in order to get started. We'll talk about annual returns, the future of the trade, and much more! Please join us for episode 140! 
If you're ready to begin building a passive income through rental real estate, book a FREE call with our team today. We're ready to talk about your goals and want to help you learn more about earning legacy wealth for you and your family.
On this episode you'll learn:
What are taxation laws for corporate housing?
What percentage of corporate housing are private homes?
What amenities are industry standards?
How does corporate housing compare to Airbnb?
And much more!
Episode Resources
Idiot's Guides: Making Money with Rental Properties by Kimberly Smith
AvenueWest
Corporate Housing by Owner
CHBO Corporate Housing Real Estate Report
CHBO Rental Calculator
Corporate Housing Providers Association
Subscribe to Investing in Real Estate on iTunes
Find Your Financial Freedom Number
Subscribe to the Morris Invest YouTube channel
Like Morris Invest on Facebook
Contact Kimberly Smith
Facebook
Twitter
LinkedIn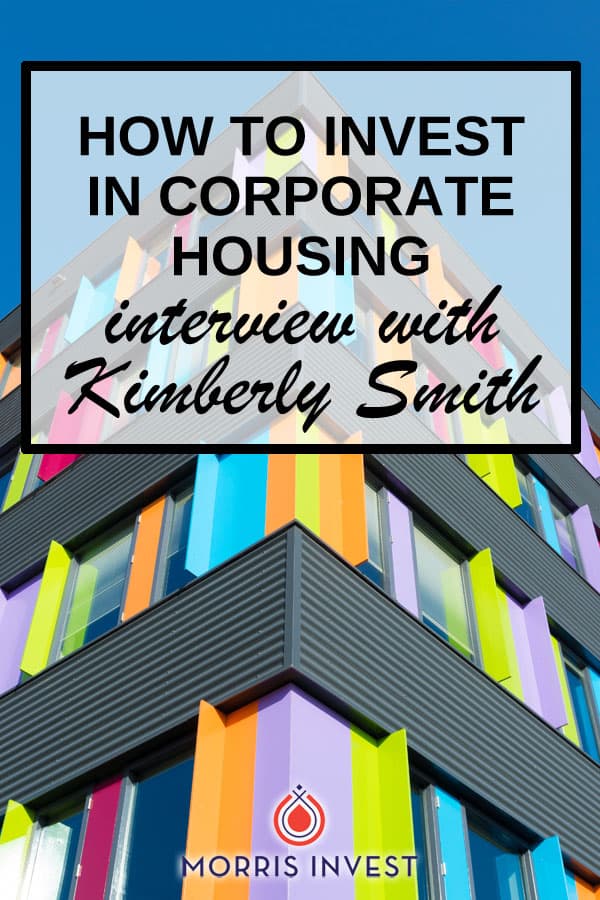 Ready To Build Passive Income Through Rental Real Estate?
Ready to talk about your goals? We're here to show you the tools and teach you the process to begin earning legacy wealth for you and your family.