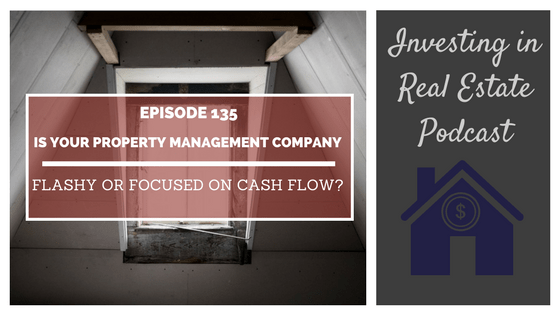 EP135: Is Your Property Management Company Flashy or Focused on Cash Flow?
Book a call with our team: https://go.oncehub.com/morrisinvest/?utm_source=MIblog&utm_medium=MIBlog&utm_campaign=MIblog&Source=MIblog
This episode of Investing in Real Estate is brought to you by Blue Apron. Blue Apron's mission is to make incredible home cooking accessible to everyone. Get your first three meals free, plus free shipping by visiting blueapron.com/investing.
Hiring a property management company is crucial to your success as a real estate investor. However, not just any company will do! It's important that you identify a team whose goals align with yours.
On this episode, I'm explaining the two different types of property management companies. I'll share the importance of focusing on cash flow, and much more! Don't miss episode 135 of Investing in Real Estate!
More About This Show
A property management company is an indispensable part of your team. Especially when you're thousands of miles away from your property, you'll need someone on site to take care of things. Managing a property, especially multiple properties, is a full time job!
I highly suggest putting this important job into the hands of professionals. Assign this role to someone who knows what they're doing. A professional holds expertise about vacancies, rental prices, finding the right tenant, and more.
Specifically, I like my property management companies to be focused on cash flow. My property management teams might not have the newest software. They might not have the best, most up-to-date websites, or convenient portals for me to view my information.
In fact, one company that I work with doesn't even do direct deposit! They send me a paper check via snail mail every single month. But that's okay with me, because that check is always on time. My teams are focused on collecting rent in a timely matter, and that's what is important.
On today's show, I'll speak in depth about finding the right property management team. I'll share experiences I've heard about flashy property management teams, and what I expect from my teams.
If you're ready to begin building a passive income through rental real estate, book a FREE call with our team today. We're ready to talk about your goals and want to help you learn more about earning legacy wealth for you and your family.
On this episode you'll learn:
How does a great property management team evaluate tenants?
What is one of the biggest ways investors lose money?
Why shouldn't you lower rent prices?
Do you need high-tech software?
And much more! 
Episode Resources
Blue Apron
EP333: How to Find Your Freedom Number 2.0
The Best Rental Properties Are Not in Your Backyard
4 Ways to Make Money Investing in Real Estate
Subscribe to Investing in Real Estate on iTunes
Find Your Financial Freedom Number
Subscribe to the Morris Invest YouTube channel
Like Morris Invest on Facebook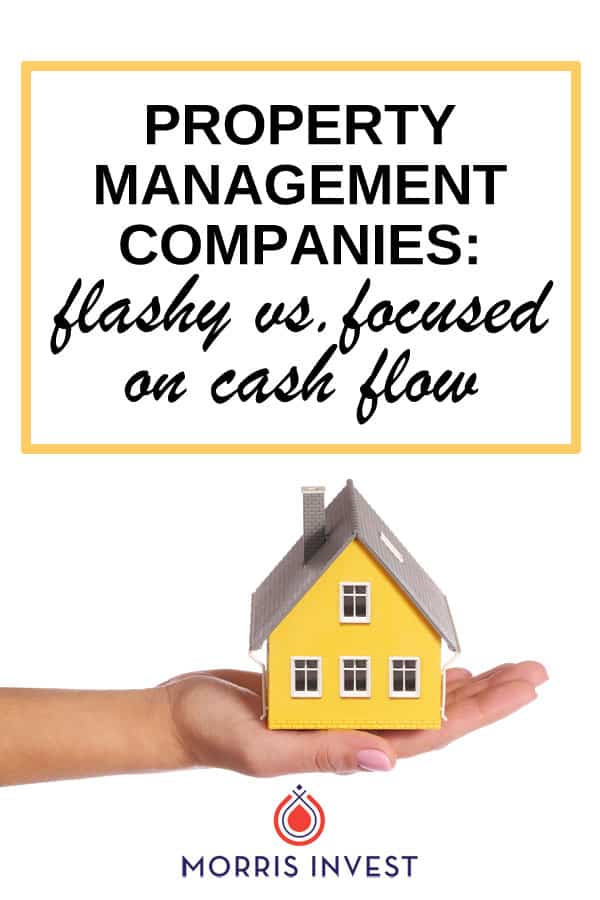 Ready To Build Passive Income Through Rental Real Estate?
Ready to talk about your goals? We're here to show you the tools and teach you the process to begin earning legacy wealth for you and your family.