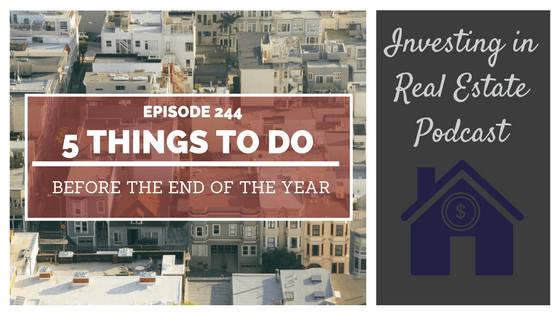 EP244: 5 Things to Do Before the Year Ends.
Book a call with our team: https://go.oncehub.com/morrisinvest
This episode of Investing in Real Estate is sponsored by eero. With eero, you can install an enterprise-grade WiFi system in your home in just a few minutes. For free overnight shipping to the US or Canada, visit eero.com and at checkout select overnight shipping THEN enter promo code INVESTING.
When you're a real estate investor, it's important to have your taxes and finances planned out by the end of the year. Come tax time, it will be too late to take advantage of some of the amazing opportunities and tax deductions that real estate has to offer.
On this episode of Investing in Real Estate, Natali and I are sharing five things you should do before the year ends. We'll talk about maximizing deductions, goal setting, and much more! If you want to be proactive about your finances and get your ducks in a row before 2018, this episode is for you!
More About This Show
Decluttering. Before the year ends, you'll want to ensure that all of your documents are in order. This means making sure that all of your books and balance sheets are in order, and that you're organized for tax time. Decluttering also applies to your responsibilities. We like to think about what kinds of tasks we can outsource in our real estate business. For example, this year we hired a bookkeeper which allows us to better allocate our time and energy.
Maximize your deductions for 2017. This can mean purchasing more real estate, taking inventory of business purchases, and maximizing accounts like self-directed IRAs.
Cost segregation. A cost segregation is an amazing way for a real estate investor to decelerate depreciation. Although the actual cost segregation doesn't need to be completed in this year to reap the benefits, you will want to have your calculations complete by 2017. This is something you should speak with your CPA about.
Acquisition strategy. It's important to assess whether you'll need to pick up more rentals by the end of the year in order to offset your income. Or perhaps if you're planning on making significantly more money next year, you should hold off until then. It's important to have a strategy in place that will be the most beneficial.
Set goals. Before the new year rolls around, you should take a good look at your goals. Think about how you plan to get closer to your Freedom Number and increase your net worth in 2018.
On this episode you'll learn: 
How can a self-directed IRA benefit a child?
What are the tax implications of a cost segregation?
How can you start outsourcing in your business?
What is the importance of working with a real estate-savvy accountant?
And much more!
Episode Resources
eero
ProVision Wealth Strategists
Advanta IRA
Subscribe to Investing in Real Estate on iTunes
Find Your Financial Freedom Number
Subscribe to the Morris Invest YouTube channel
Like Morris Invest on Facebook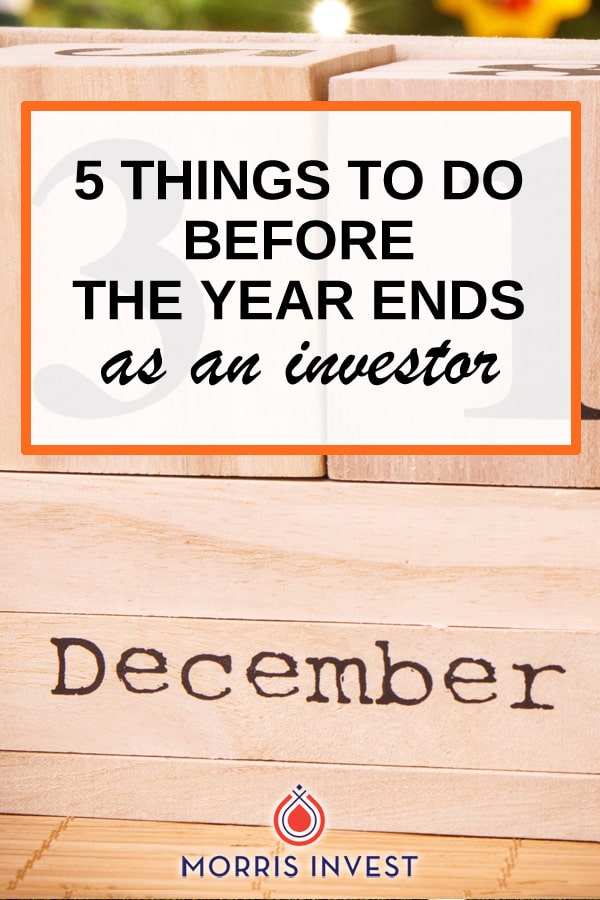 Ready To Build Passive Income Through Rental Real Estate?
Ready to talk about your goals? We're here to show you the tools and teach you the process to begin earning legacy wealth for you and your family.